Puto made of rice flour and coconut milk are soft, fluffy, and tasty! These Filipino steamed rice cakes are delicious on their own or paired with savory dishes such as pancit and dinuguan.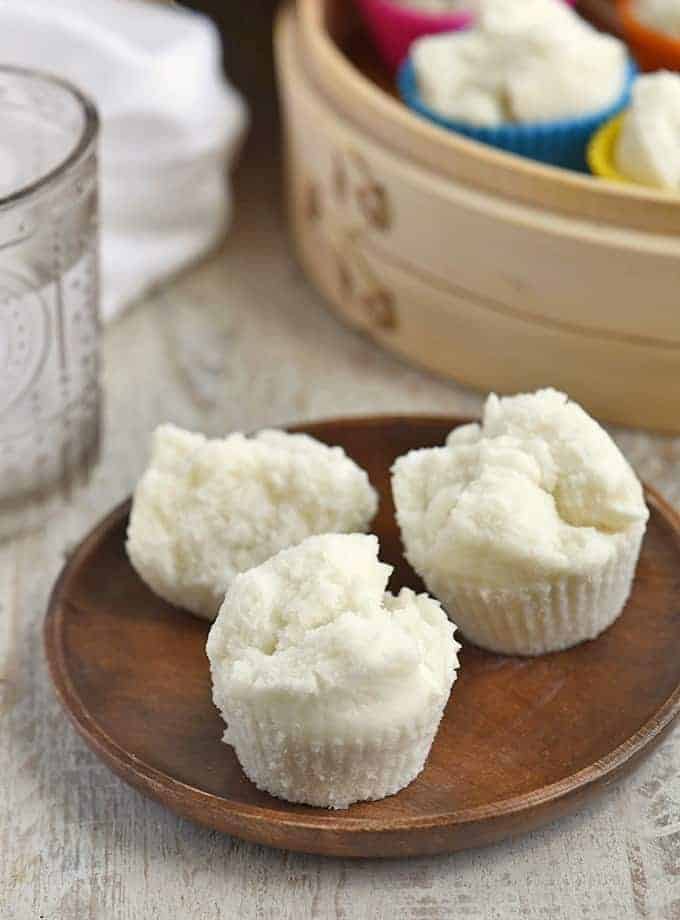 I have recipes for morcon and kilawing labanos at atay ready to be published in my draft box but since I posted my dinuguan a couple of days ago, I thought the best follow up would be its perennial pair, puto. Because what's better to serve with hearty and savory pork blood stew than soft and fluffy steamed rice cakes?
What is Puto
Puto is a popular Filipino delicacy usually enjoyed as a filling midday snack or as an accompaniment to savory dishes such as dinuguan, pancit or sopas.
Although all-purpose flour, cake flour or even hotcake mixes are also used in making this kakanin, traditional putong puti is made from rice grains soaked in water overnight and processed into a smooth batter called galapong. The fermented rice batter is then steamed in banana-lined bamboo platters (bilao) or individual molds.
Over the years, home cooks have spun these native cakes into many delicious varieties by adding extracts such as pandan and ube flavorings or by topping them with slices of cheese or salted duck eggs. The recipe here is a for basic putong bigas which you can, of course, fancy up as you like.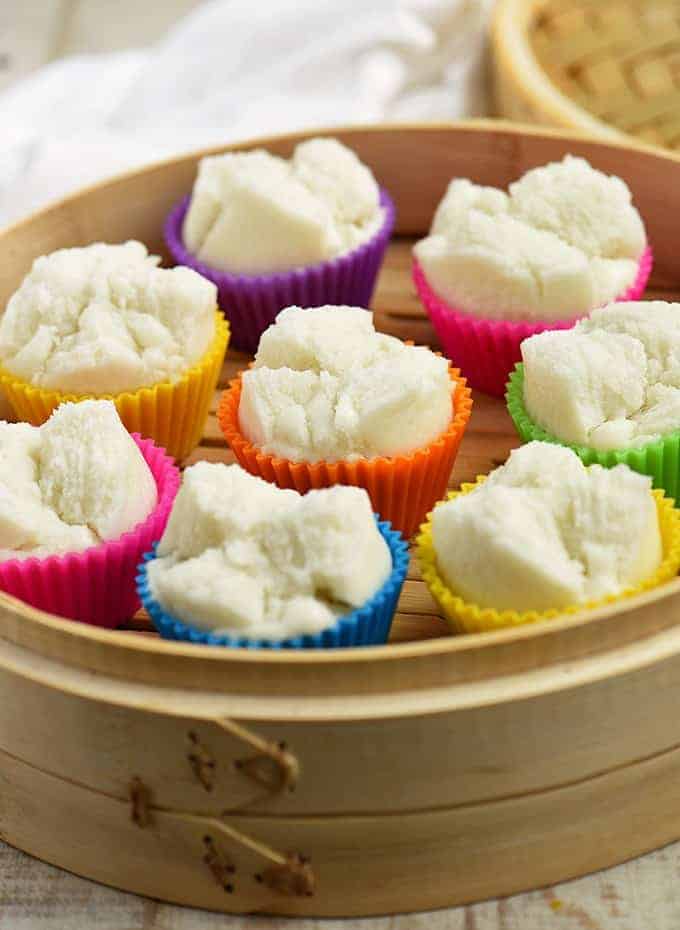 Tips on How to Make Puto with Rice Flour
While you can steam the rice batter as soon as you make it, I highly recommend refrigerating it first overnight before steaming. This extra step was a tip a KP reader shared in the comments below, and it does make for a softer and less crumbly texture in my opinion.
I use silicone molds and they don't need greasing but if you're using tin or glass molds, make sure to liberally brush with oil or spray with non-stick cooking spray the insides of the molds.
The molds I use for this recipe have 2-ounce (¼ cup) capacity, and at this size, the batter takes about 15 minutes to cook. If using smaller or larger molds or ramekins, adjust steam time accordingly. Check for doneness by inserting a toothpick in the center of the cake; if it comes out clean, the steamed cake is done.
Cover the steamer lid with cheesecloth or any cotton material to keep the condensation from dripping on the steamed muffins.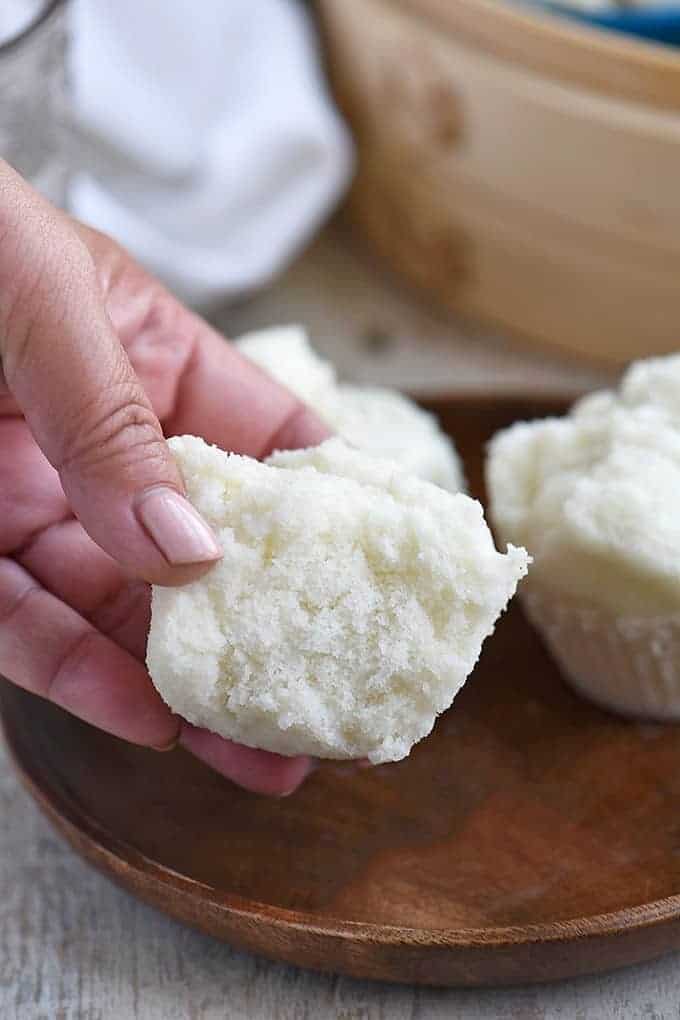 More Rice Cake Recipes
Give this Puto recipe a try. It makes about 3 dozens but you can easily halve or double the recipe depending on what you need.
Store leftovers in an airtight container; they will keep in the fridge for up to 3 days. When ready to serve, warm in the microwave for a few seconds or in the steamer for about 3 to 5 minutes until softened.
Puto made of rice flour and coconut milk are soft, fluffy, and tasty! These Filipino steamed rice cakes are delicious on their own or paired with savory dishes such as pancit and dinuguan.
3 Dozens
Ingredients
4 cups rice flour
1 ½ cups sugar
3 tablespoons baking powder
½ teaspoon salt
2 cups water
1 can (13.5 ounces) coconut milk
non-stick cooking spray or melted butter
Instructions
In a bowl, combine rice flour, sugar, baking powder, and salt. Whisk until distributed.

Add water and coconut milk. Stir until smooth and well-blended. Cover with film and refrigerate overnight.

Lightly spray insides of puto molds with non-stick cooking or lightly brush with melted butter. Pour puto batter into molds until ¾ full.

In the bottom part of the steamer, add water and bring to a boil. Arrange filled puto molds in a single layer on the steamer basket. Place steamer basket over the bottom part. Wrap lid of the steamer with cheesecloth or any cotton material (to prevent condensation from dripping onto puto) and cover steamer.

Steam for about 15 minutes or until a toothpick inserted in center comes out clean.

Remove from the heat and allow to slightly cool and gently remove puto from the molds.
"This website provides approximate nutrition information for convenience and as a courtesy only. Nutrition data is gathered primarily from the USDA Food Composition Database, whenever available, or otherwise other online calculators."