Ten Filipino Desserts you should make for Christmas is a delicious list to help you plan your holiday festivities! From cassava cake, sapin sapin to leche flan, you'll find a sweet treat for everyone!
No Filipino celebration is complete without some dessert or panghimagas to round off the delicious feast. If you're looking for sweet treats for your holiday festivities, Kawaling Pinoy got you covered!
Make sure to check our recipe index for delicious ideas. From crema de fruta with from-scratch sponge cake, pasta fruit salad with a unique twist to homemade buko pandan ice cream with no ice cream maker needed, I am sure you'll find something for everyone!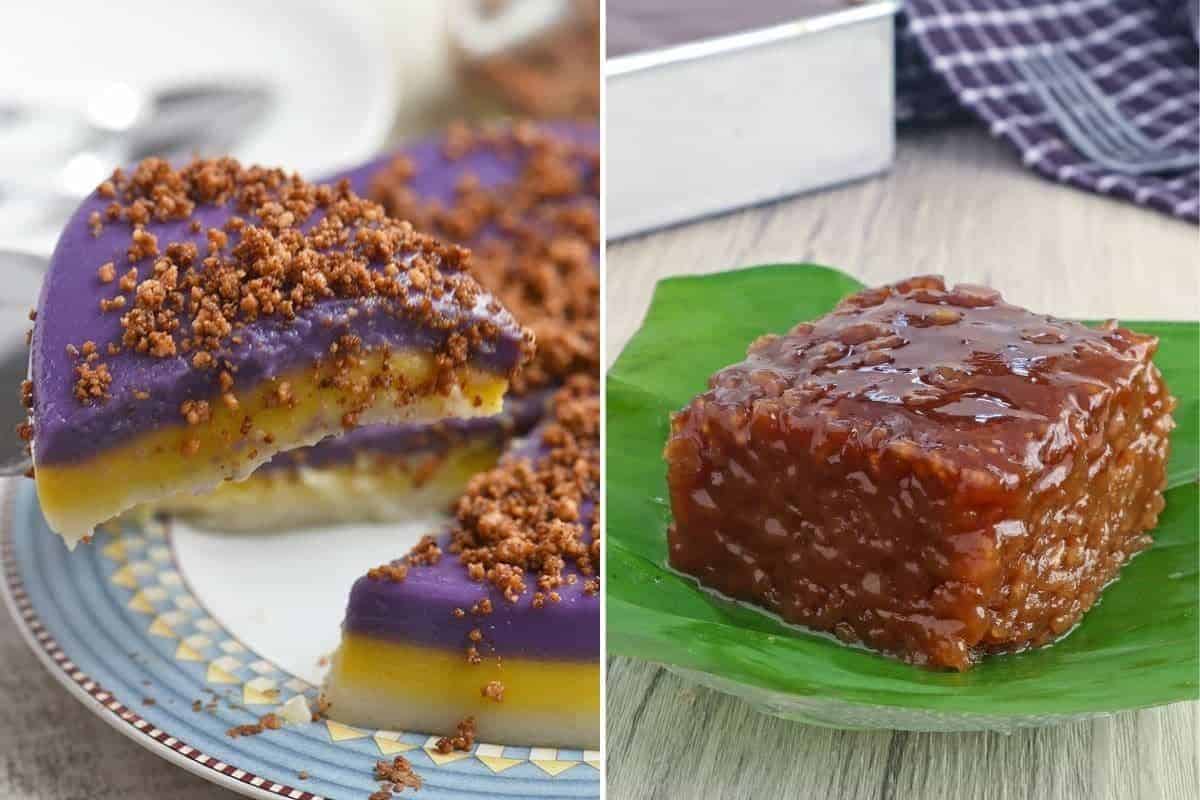 Sapin-Sapin - this layered rice cake is as tasty as it is pretty! You can easily switch up the colors and flavors with various extracts, swap the ube with "green" buko pandan to fit the festive season!
Bibingkang Malagkit - rice cakes are a traditional part of our holiday celebrations as grains symbolize abundance in the coming New Year. Lucky or not, this rice cake treat is sure to wow the crowd!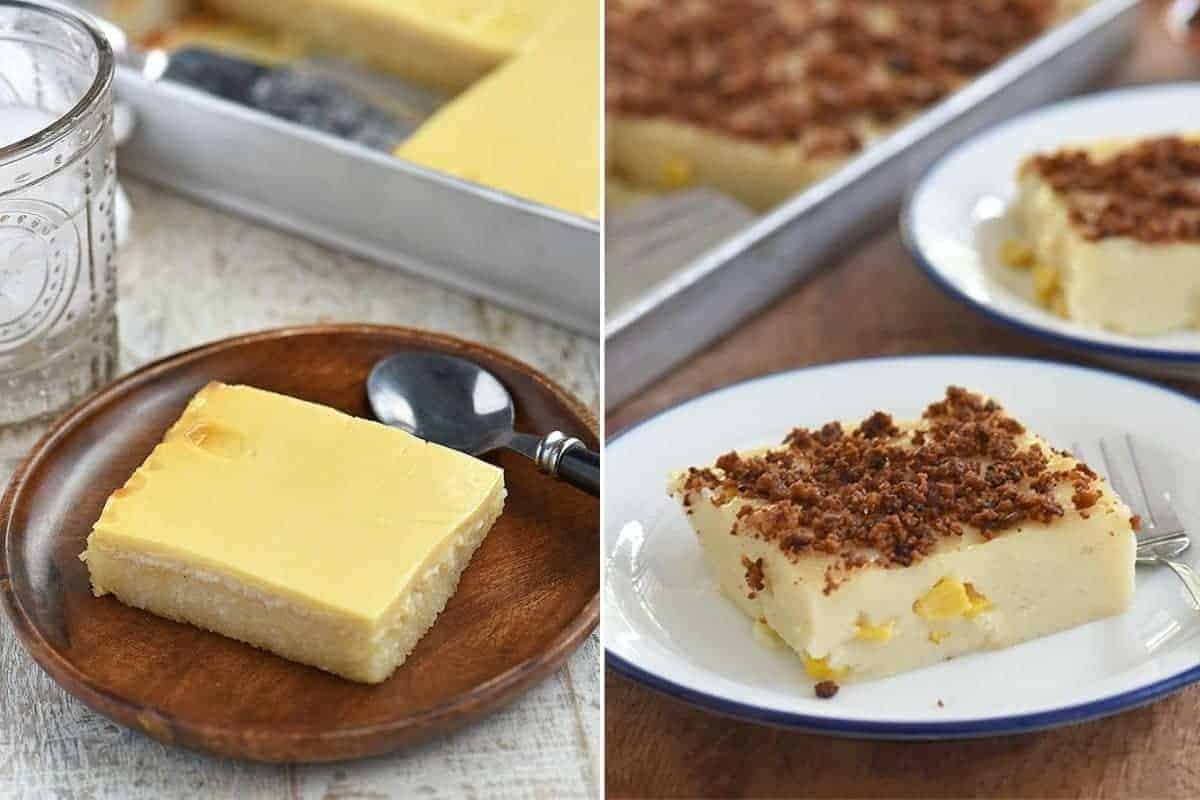 Cassava Cake with Custard Topping -love leche flan and cassava cake and can't decide which to make? Now you don't have to choose! This amazing cassava cake comes with a creamy custard topping, so you get the best of both worlds in every bite!
Maja Blanca Espesyal-there's maja blanca, and there's Maja Blanca Espesyal! This is one of the most popular recipes on the blog, especially during the holiday season. May I say, its fame is well deserved! It's rich, creamy, and bursting with corn and coconut flavor!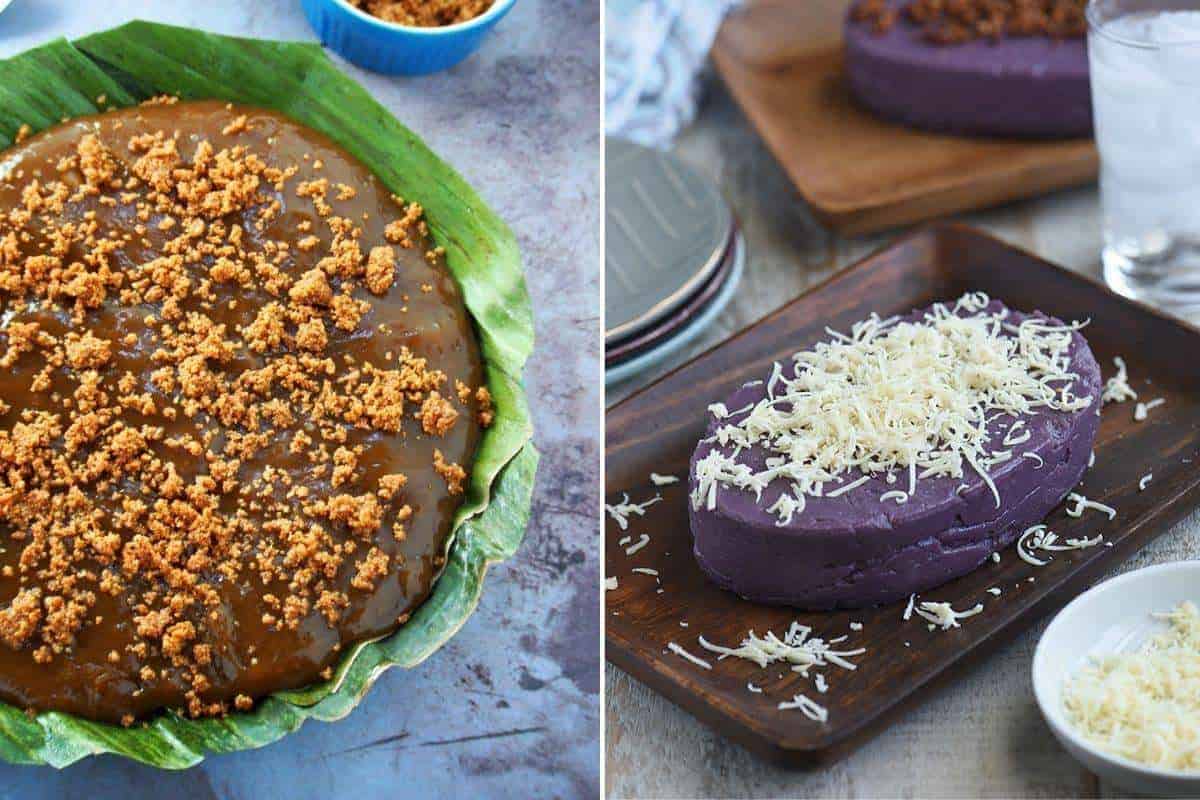 Kalamay Hati - this is another one of our traditional Filipino rice cakes you wouldn't want to miss! It takes a bit of elbow grease to make, but the sticky morsels are so worth the effort!
Halayang Ube - this creamy purple yam jam is one of the very first Filipino desserts I learned to make and still my favorite to this date!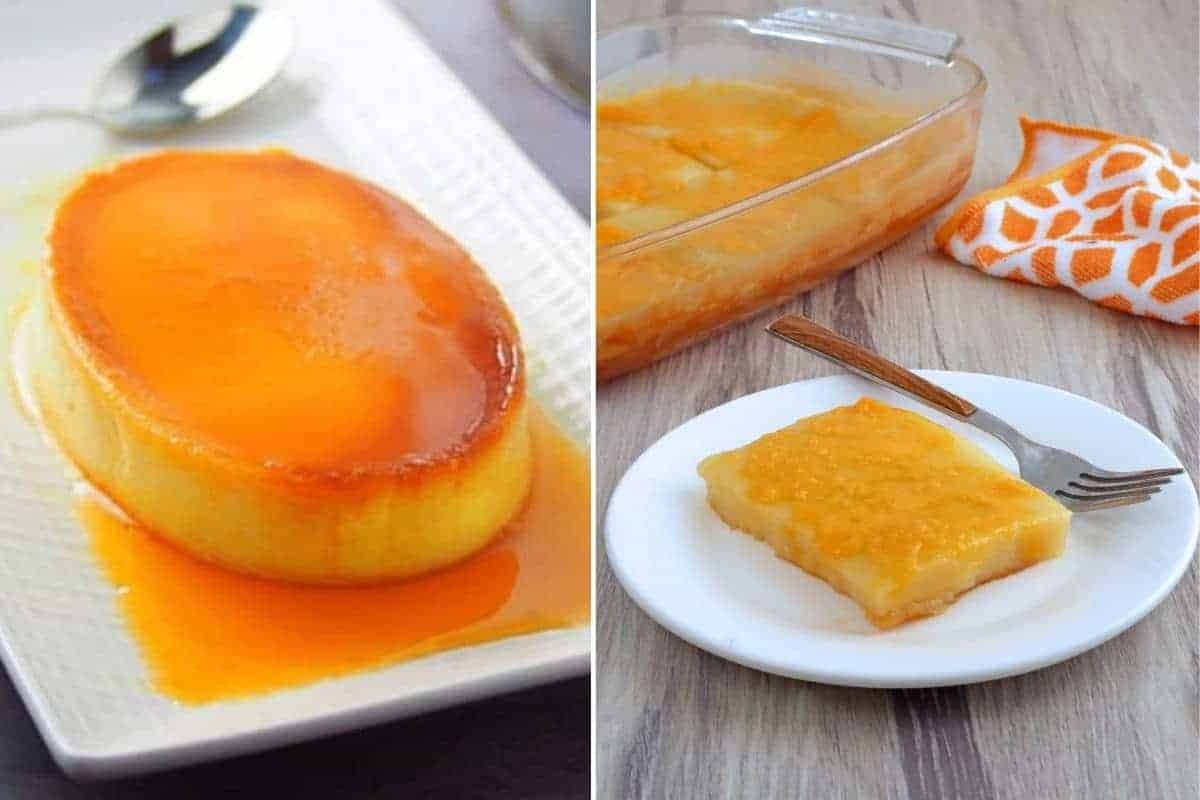 Leche Flan - It's the smoothest, creamiest flan you'll ever make. I promise!
Royal Bibingka - what is Filipino Christmas without bibingka? Made with glutinous rice flour, this Vigan version is chewy and cheesy!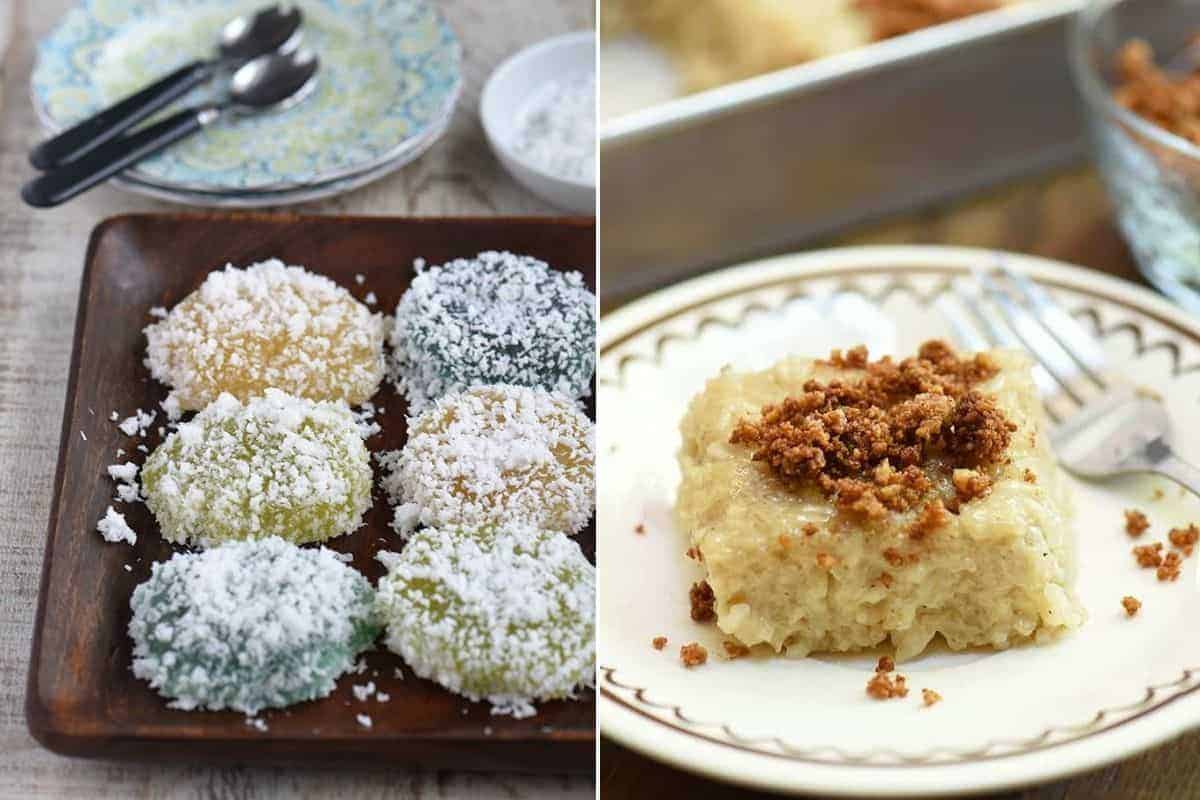 Biko - one of the best known Filipino delicacies, this scrumptious sticky rice cake loaded with brown sugar and coconut flavor deserves a place on your Noche Buena table!
Pichi Pichi-If you're looking for something light and not cloyingly rich and sweet, these steamed cassava patties coated with freshly grated coconut are a refreshing finish to a hearty meal!
I hope you find this list helpful in your holiday meal planning. Thank you so much for making Kawaling Pinoy a part of your holiday celebrations. May the spirit of the season fill your home with peace, joy, and love!