These Crispy Breaded Shrimp are seriously addictive, with the perfect flavor and crunch! They're super simple to prepare and make a great appetizer or main dish.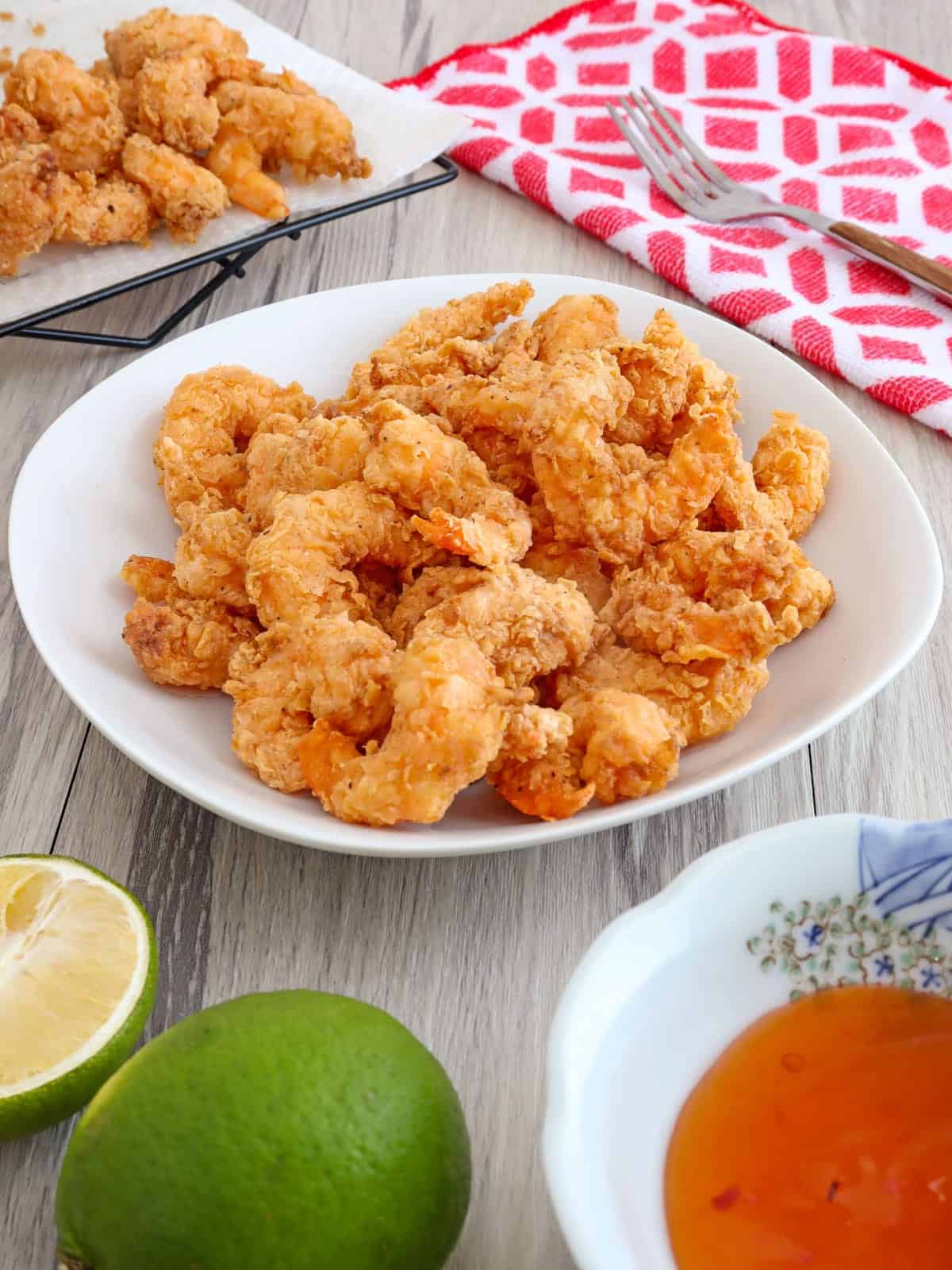 A previous visit to a popular Filipino restaurant in Artesia inspired these crispy fried shrimp. As we've been regular patrons for many years and have always enjoyed their ginataang gulay, binagoongan baboy, pancit guisado, and crispy pata in the past, we ordered without checking their menu.
While waiting for our food, I searched the menu booklet for recipe inspirations and ideas for the blog. The list was mostly the usual Filipino fare, nothing out of the ordinary that I haven't tried or cooked myself.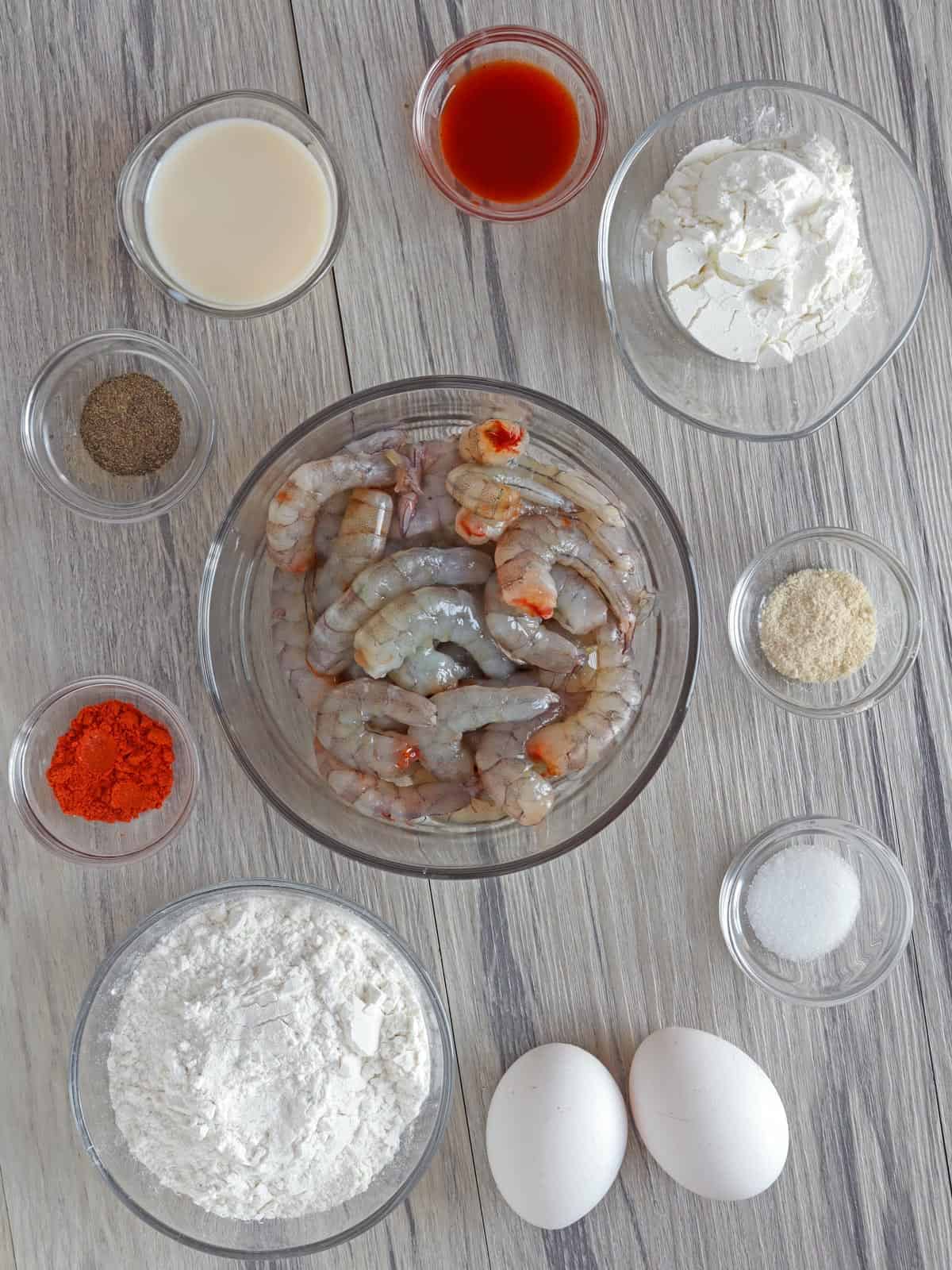 Except for one item: Shrimp-Charon! I was intrigued and wanted to try the dish, but the food we ordered was already more than two people could consume. I had to pass.
Instead, I flagged down the waiter and asked what shrimp-Charon was. Breaded and deep-fried shrimps, he answered.
Breaded and deep-fried? Easy enough to recreate at home. And recreate I did, with excellent results if I may so.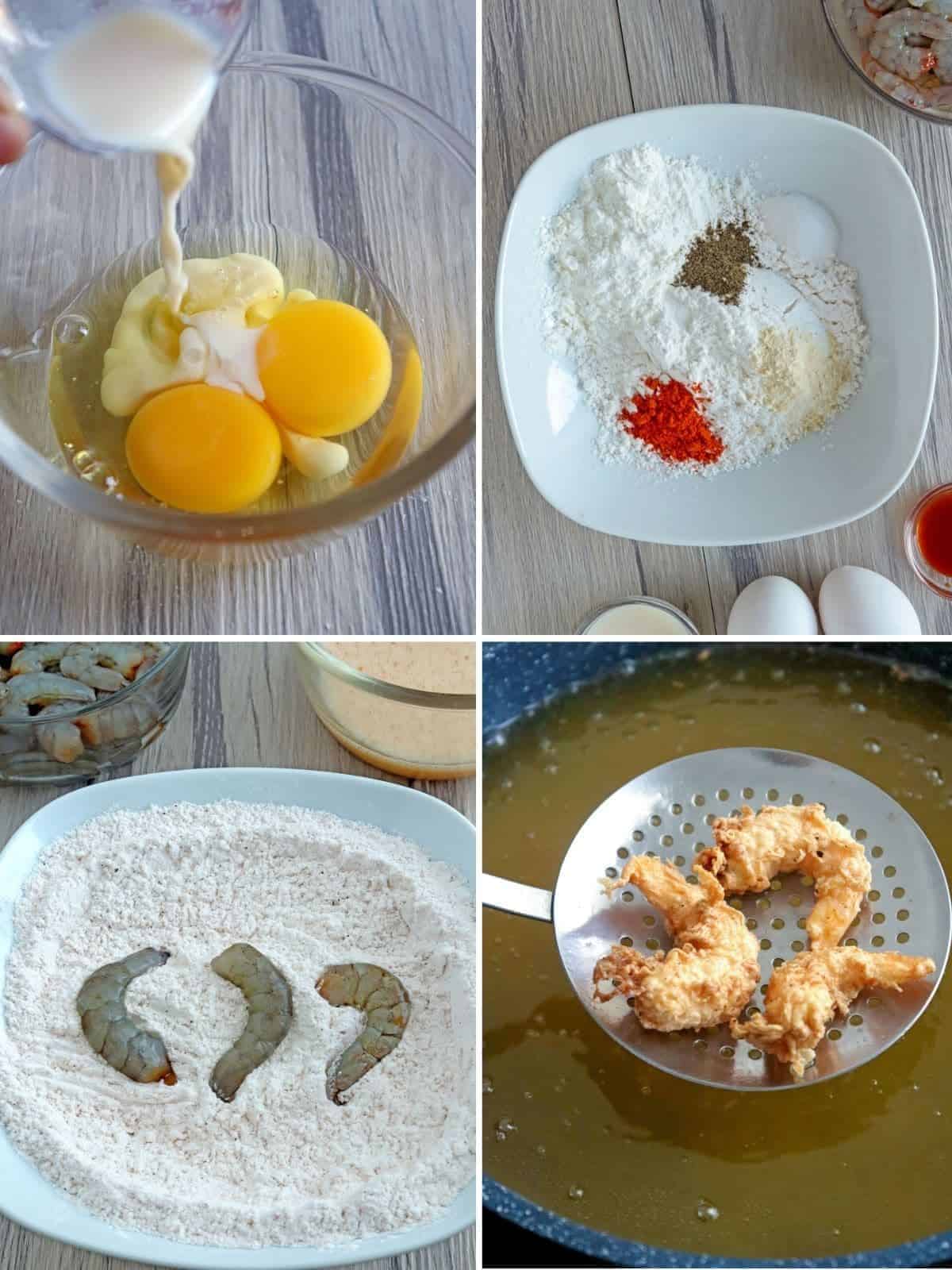 Ingredient notes
Shrimp- small-size shrimps (71/90) for best shrimp and coating ratio.
Breading- I use a coating mix is three parts flour and one part cornstarch which delivers a light yet very crispy texture.
Choose a neutral-tasting oil with high smoke points, such as canola, safflower, or avocado.
Seasonings- I especially love these fried shrimp with a sprinkling of chili powder and a spritz of lime juice, but you can season them any way you like. Try garlic powder, paprika, Cajun seasoning, curry powder, or salt and pepper.
Cooking tips
Pat the shrimp dry so the breading adheres well.
The right temperature is crucial to the success of any fried foods. Make sure the oil is hot enough so the breading crisps quickly and doesn't fall apart. If you have a thermometer, check to make sure the oil is at 350 F. If you don't have a thermometer, insert a wooden stick into the oil. The oil should be bubbling around the stick.
Do not overcrowd the pan, fry in batches depending on the size of your cooking vessel. Make sure to heat oil back to 350 F before adding the next batch.
Don't drain the fried shrimps on paper towels as the paper towels absorb steam, turning deep-fried foods soggy. Instead, drain on a wire rack set over a baking sheet (to catch oil drips).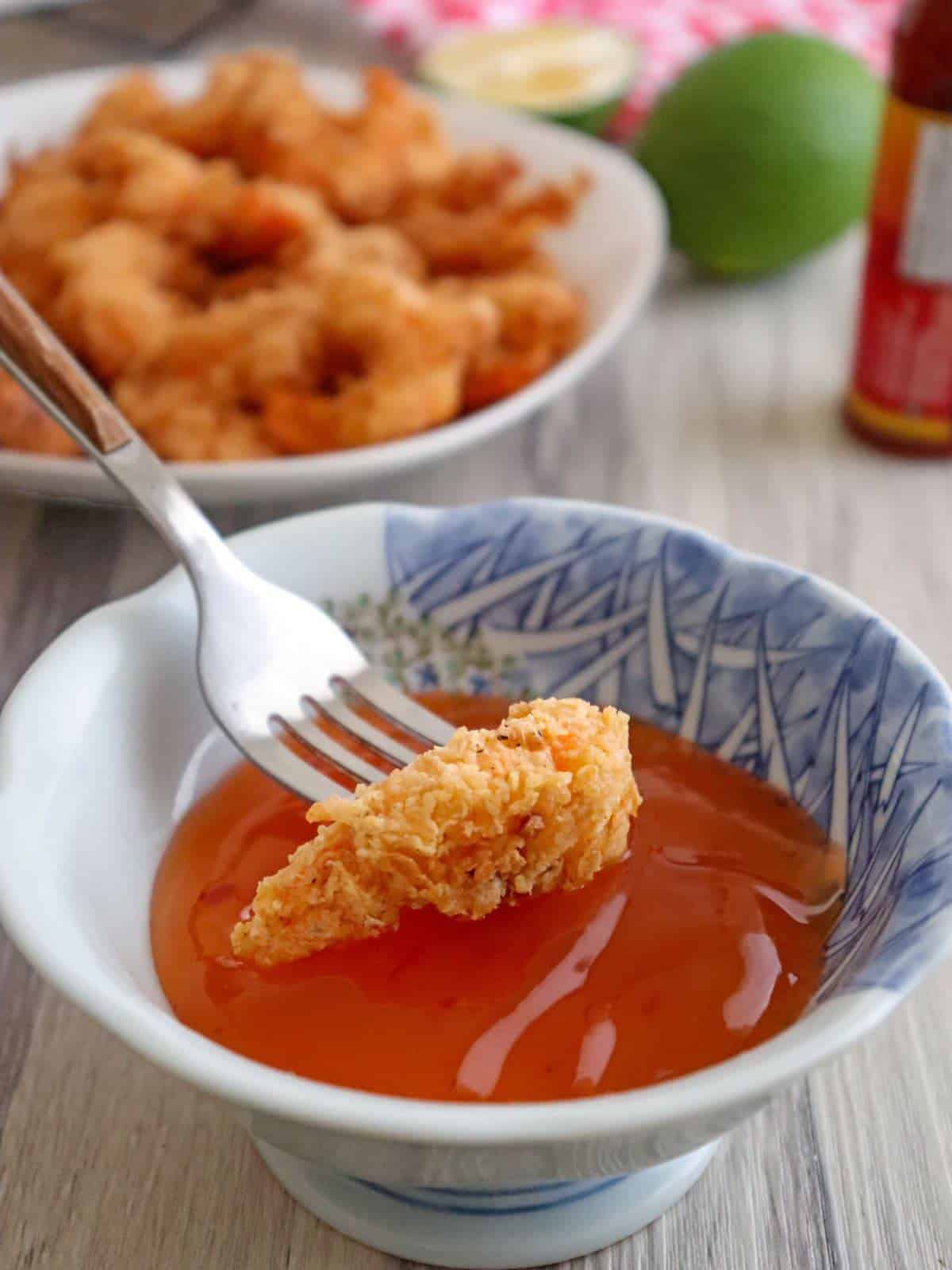 How to serve
Crispy breaded shrimp are delicious as an appetizer drizzled with lime juice or dipped in your favorite sauces such as sweet and sour. They make a great lunch or dinner meal with piping hot steamed rice.
They're also excellent, nestled in warm corn tortillas for seafood tacos or stuffed in hoagies for sandwiches. Any way you enjoy them, they're delicious!
How to store leftovers
As with most fried foods, these crispy fried shrimp are best enjoyed freshly cooked as they tend to lose crispness over time. I suggest preparing just enough for a meal for maximum flavor and texture.
If you end up with leftovers, transfer them to a covered container and refrigerate them for up to 3 days. To reheat, arrange in a single layer on a baking sheet and warm up in a toaster oven.
These golden Crispy Breaded Shrimp are perfectly seasoned and have a delicious crunch. They are great as an appetizer or as a filling for tacos or hoagie sandwiches. Seriously addictive!
4 Servings
Ingredients
1 pound small shrimp (71/90), peeled and deveined
¾ cup flour
¼ cup cornstarch
1 teaspoon salt
½ teaspoon pepper
½ teaspoon paprika
½ teaspoon garlic powder
2 eggs
2 tablespoons milk
1 teaspoon hot sauce
canola oil
Instructions
Rinse shrimp under cold running water and pat dry.

On a shallow plate, combine flour, cornstarch, salt, pepper, paprika, and garlic powder. Stir until evenly dispersed.

In a large bowl, combine eggs, milk, and hot sauce. Whisk until well blended and frothy.

In a deep, wide skillet over medium heat, heat about 3 inches deep of oil.

Working in batches, lightly dredge shrimps in flour mixture, shaking off excess.

Dip in the egg mixture and then dredge again in flour mixture, patting down flour onto shrimp.

Gently add into hot oil one by one (to prevent clumping) and deep-fry, turning as needed, for about 3 to 5 minutes or until golden and crisp.

With a slotted spoon, remove from pan and drain on a wire rack set over a baking sheet. Season with chili powder and drizzle with lime juice, if desired. Serve immediately.
Notes
Pat the shrimps dry so the breading will adhere well.
"This website provides approximate nutrition information for convenience and as a courtesy only. Nutrition data is gathered primarily from the USDA Food Composition Database, whenever available, or otherwise other online calculators."