Christmas is definitely the season of excesses and splurges. I, for one, have been swiping my credit cards like there's no tomorrow that come January when the bills roll in I'll be like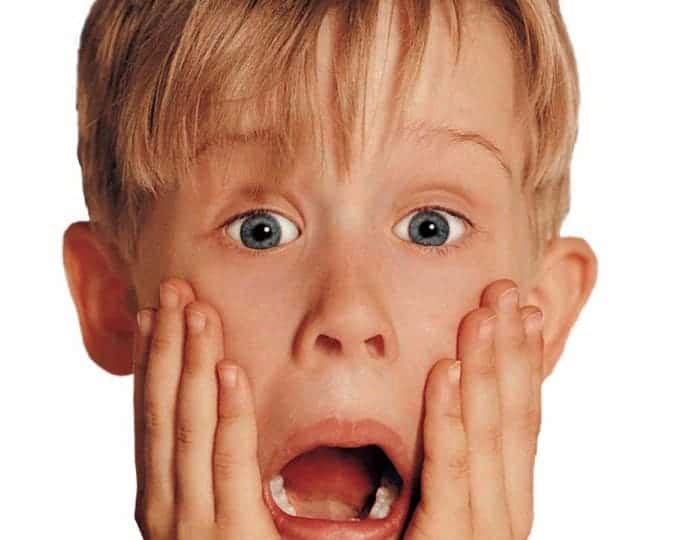 If there is one thing we, Filipinos, go overboard during the holidays is the food. Our Noche Buena table is almost always groaning with the weight of various meats, sides and sweets piled high. Christmas is just another excuse for us to enjoy lechon along with the embutido, the pancit, the lengua, the buko pandan, the leche flan. But even with hefty appetites and a large crowd to partake of the feast, a whole roasted pig is simply too much to consume in one sitting. There would be, for sure, plenty of leftover scraps and pieces of the crisp and succulent pork to turn into this sweet and tangy paksiw na lechon.
Lechon Paksiw
Ingredients
1 tablespoon oil
1 large onion, peeled and sliced thinly
1 head garlic, peeled and minced
¾ cup vinegar
2 cups water
2 cups (homemade or store-bought) lechon sauce
¾ cup brown sugar
2 to 3 pounds (about 4 cups) leftover lechon or lechon kawali, chopped into 1-inch pieces
3 bay leaves
½ cup liver spread
salt and pepper to taste
Instructions
In a pot over medium heat, heat oil. Add onions and garlic and cook until limp.
Add vinegar and water and bring to a boil, uncovered and without stirring, for about 3 to 5 minutes.
Add lechon sauce and sugar and stir to combine.
Add pork and bay leaves. Lower heat, cover and continue to cook for about 15 to 20 minutes or until meat is tender. Add more water in ½ cup increments as needed.
Add liver spread and stir until well distributed. Season with salt to taste and generously with pepper. Continue to cook for about 8 to 10 minutes or until sauce is slightly thickened.