Looking for a simple weeknight dinner the whole family will love? Ginisang Munggo at Tinapa is easy to make, budget-friendly, and packed with heartwarming flavors and good-for-you nutrients. Perfect as a main dish or a side to your favorite meat!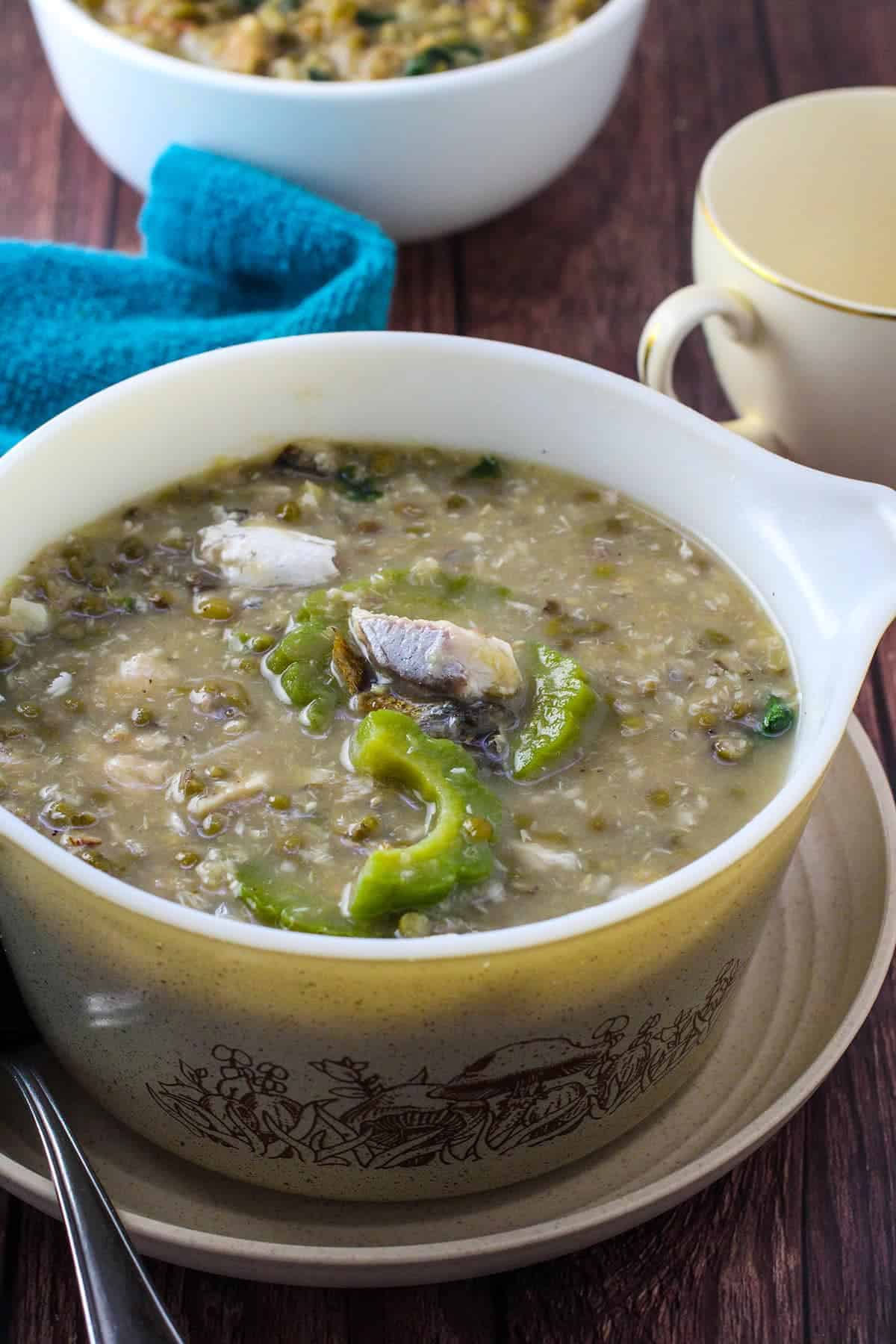 I have three kinds of ginisang munggo on the blog, one with crisp pork cracklings, one with minced shrimps and cellophane noodles, and the other with pork and coconut milk.
They're all delicious with their distinct flavor, but if I may say so, this version with tinapa just might knock them off the top!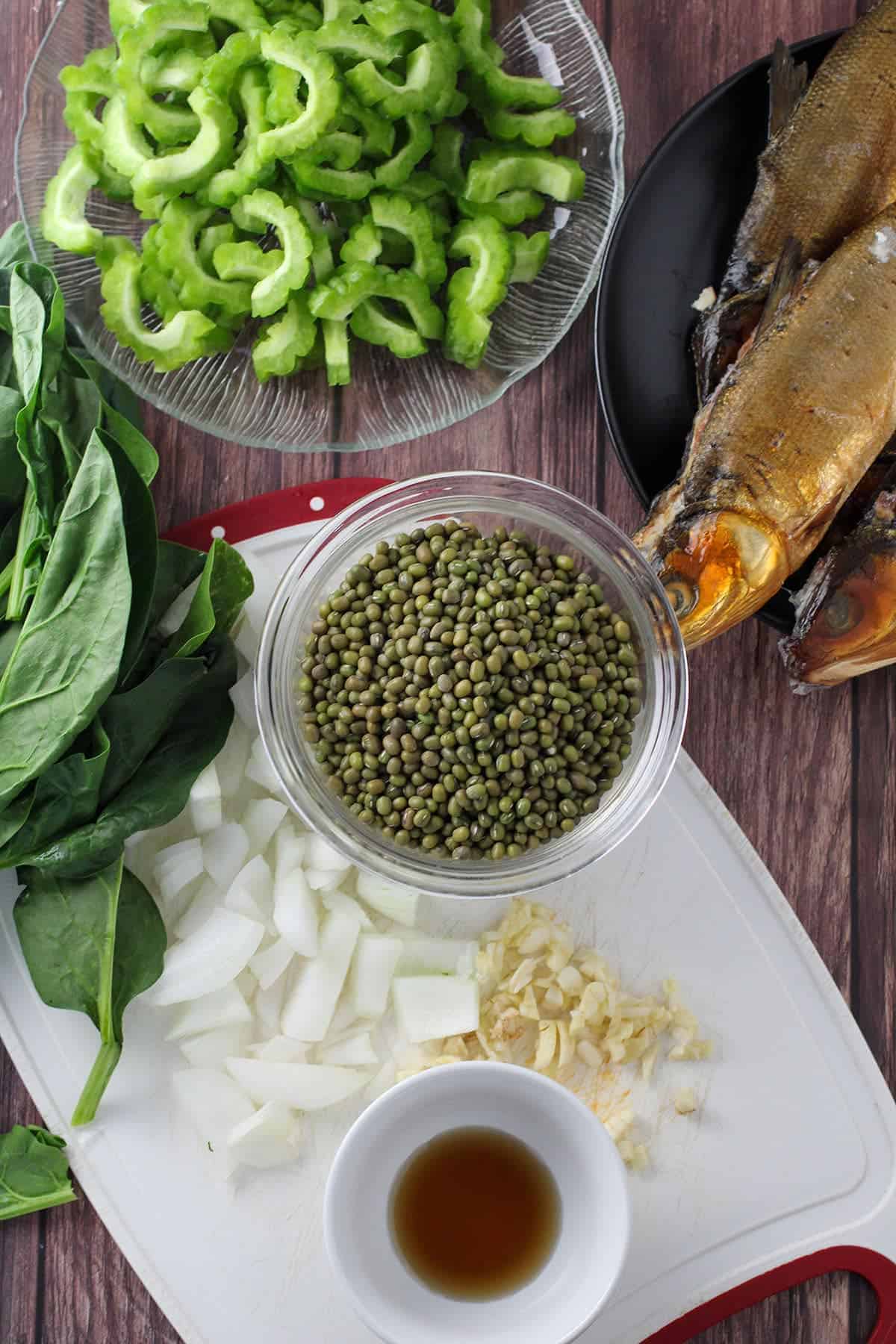 The recipe was inspired by a reader's comment on one of my munggo posts She said prefers smoked fish instead of shrimp in her stew and I was so excited by the idea, I had a pot of mung beans simmering on the stove to soften mere minutes after I read her tip.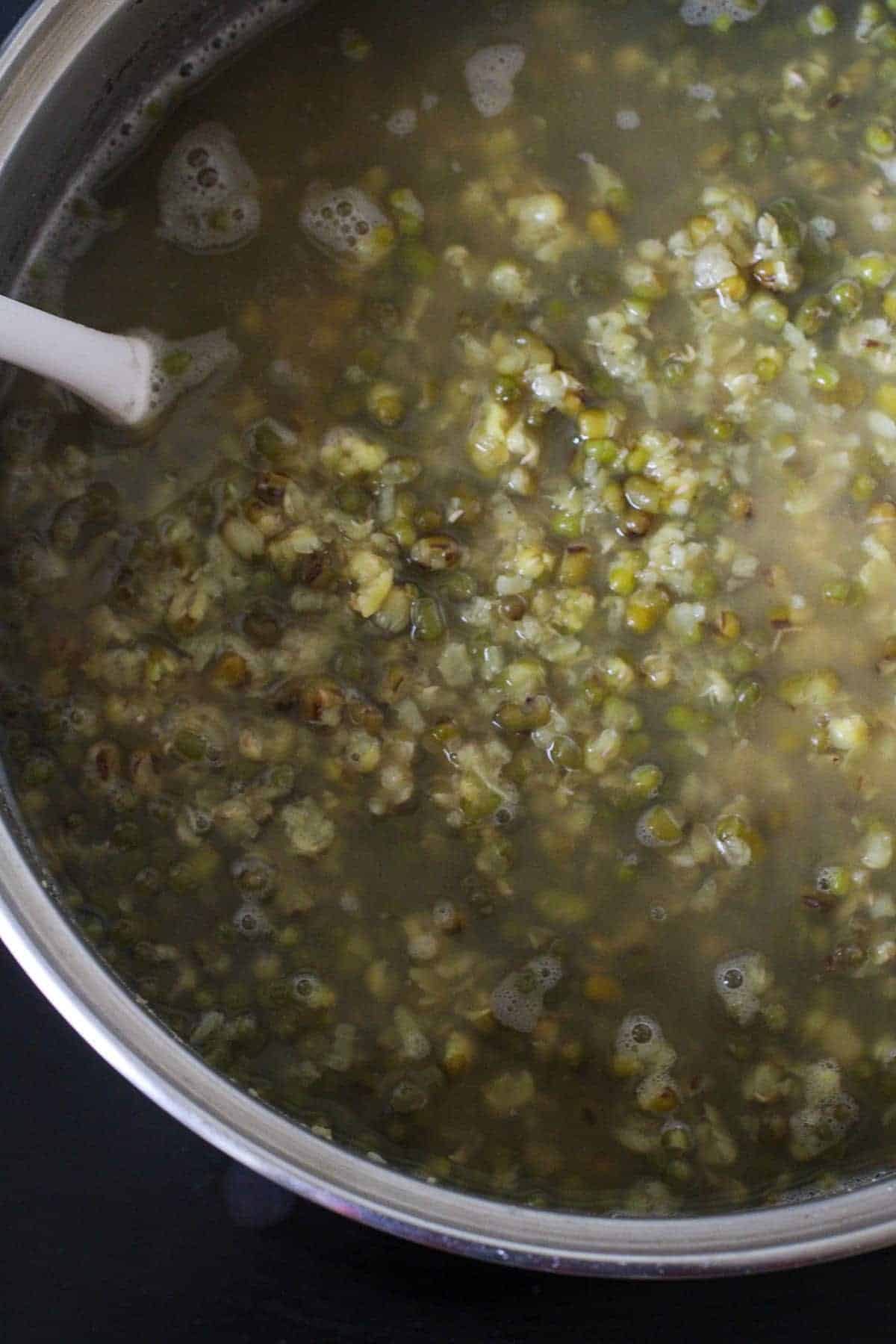 I am happy to report, it didn't disappoint! The flaked tinapa added a smoky flavor that took the dish up a notch.
Plus, the smoked fish has a lower fat content, cooks quicker, and is relatively cheaper than other protein alternatives. Double win!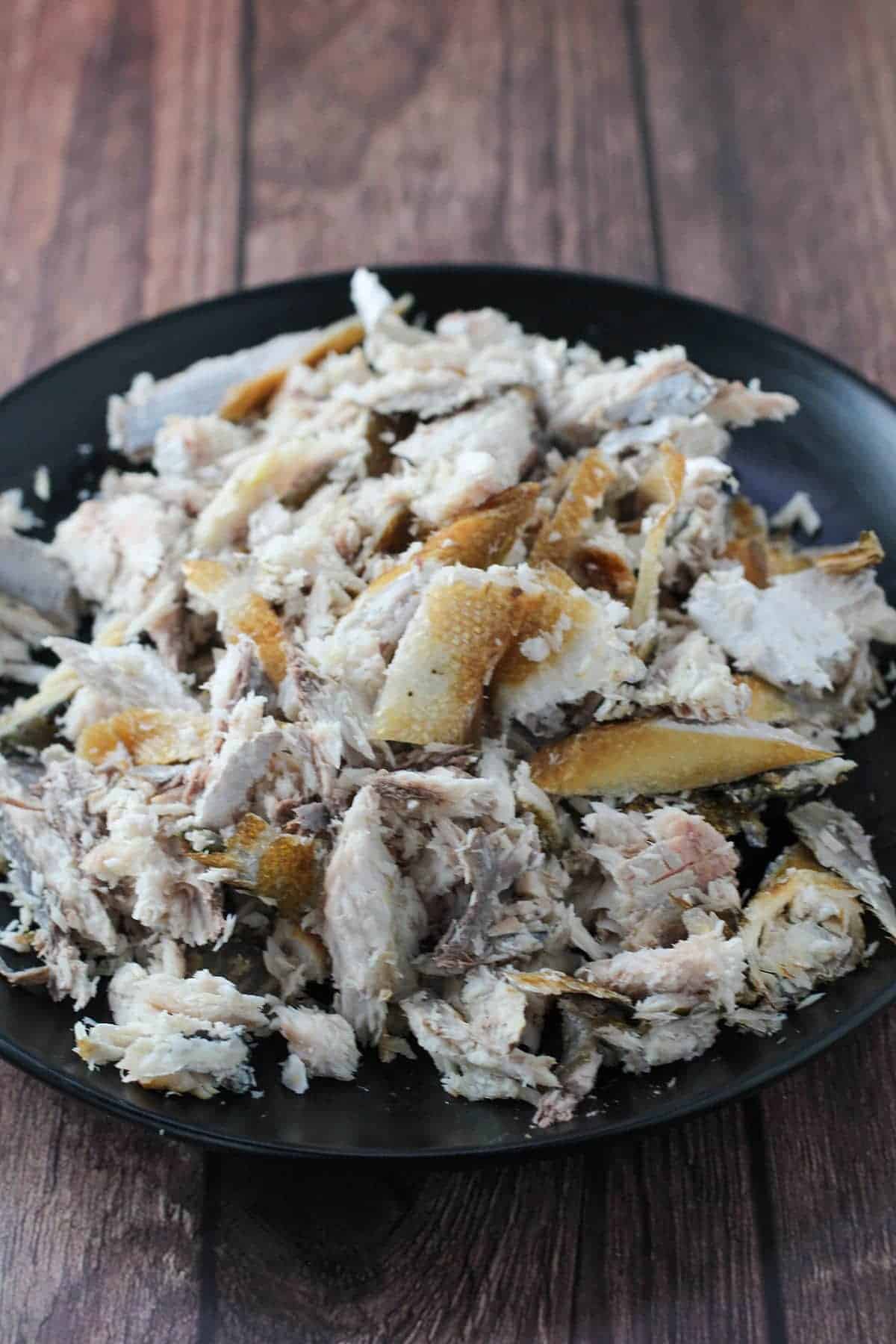 To prepare the tinapa, coarsely flake the flesh and discard all head and bones. Add to the stew during the last few minutes and simmer until heated through. Easy peasy.
If you don't have smoked fish on hand, you can su grilled fish such as tilapia or milkfish will work as well.
Cooking tips
There's no need to presoak the mung beans! They'll cook and be ready to saute in about an hour.
Check your package's date! Remember, older beans take longer to cook and soften.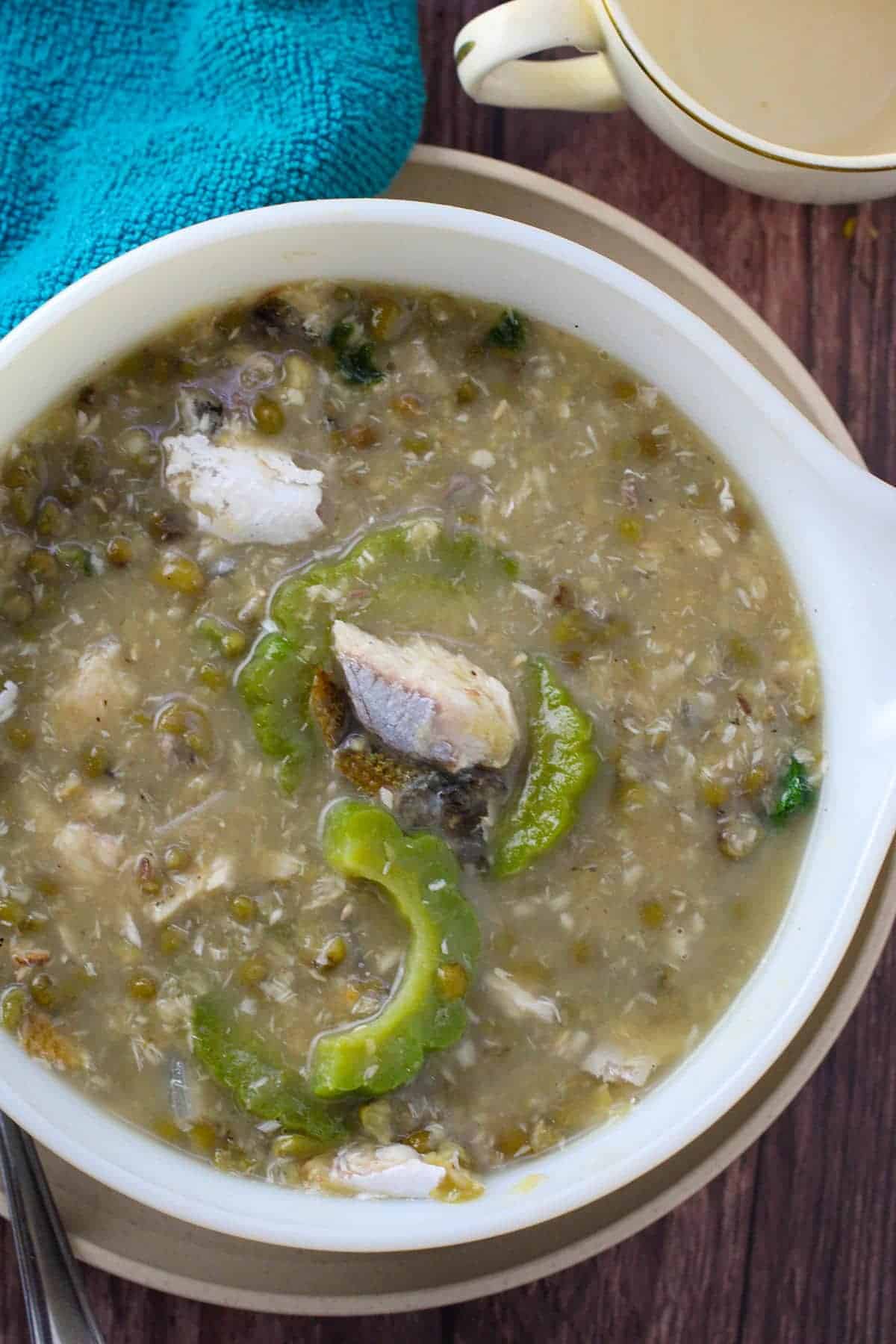 Serving suggestions
Ginisang munggo at tinapa is filling and delicious on its own or as a main dish. Serve with steamed rice and your favorite grilled meat or fish for a hearty lunch or dinner meal.
How to store leftovers
Store leftovers in a container with a tight-fitting lid and refrigerate for up to 3 days.
Reheat in a saucepan over medium heat until completely warmed through. Add water or broth to loosen consistency and adjust taste with salt if needed.
Mung Bean Stew with Smoked Fish is a tasty and budget-friendly protein source. It's easy to make, filling, and full of comforting flavors.
6 Servings
Ingredients
1 cup dry mung beans
2 quarts water
1 tablespoon oil
1 onion, peeled and chopped
3 cloves garlic, peeled and minced
1 tablespoon fish sauce
1 pound (about 4 to 5 pieces) smoked fish
1 large ampalaya, seeded and cut thinly
1 bunch fresh spinach, stems trimmed
Instructions
Sort through the mung beans, discarding discolored or shriveled beans and any grit or dirt. Rinse beans in cold, running water until water runs clear. Drain well.

In a large pot, combine mung beans and water. Over medium heat, bring to a boil skimming froth that floats on top.

Lower heat, cover, and continue to cook for about 45 to 50 minutes or until beans have softened and skins have burst. Add more water as needed to maintain about 4 cups.

In another pot over medium heat, heat oil. Add onions and garlic and cook until tender and aromatic.

Add fish sauce and continue to cook for about 1 to 2 minutes.

Add cooked mung beans, including liquid. Bring to a boil.  

Add ampalaya and cook for about 1 to 2 minutes or until tender yet crisp.

Add tinapa flakes and continue to cook until just heated through.

Season with salt and pepper to taste.

Add spinach, turn off heat and cover pot for about 1 to 2 minutes or until spinach is just wilted. Serve hot.
Notes
There's no need to soak the mung beans! They'll cook and soften enough to saute in about an hour.
Older beans take longer to cook and soften.
Video
"This website provides approximate nutrition information for convenience and as a courtesy only. Nutrition data is gathered primarily from the USDA Food Composition Database, whenever available, or otherwise other online calculators."