Cream cheese flan is the ultimate dessert! Velvety smooth and creamy with a luscious caramel sauce, it's your favorite cheesecake and flan rolled into one sweet treat!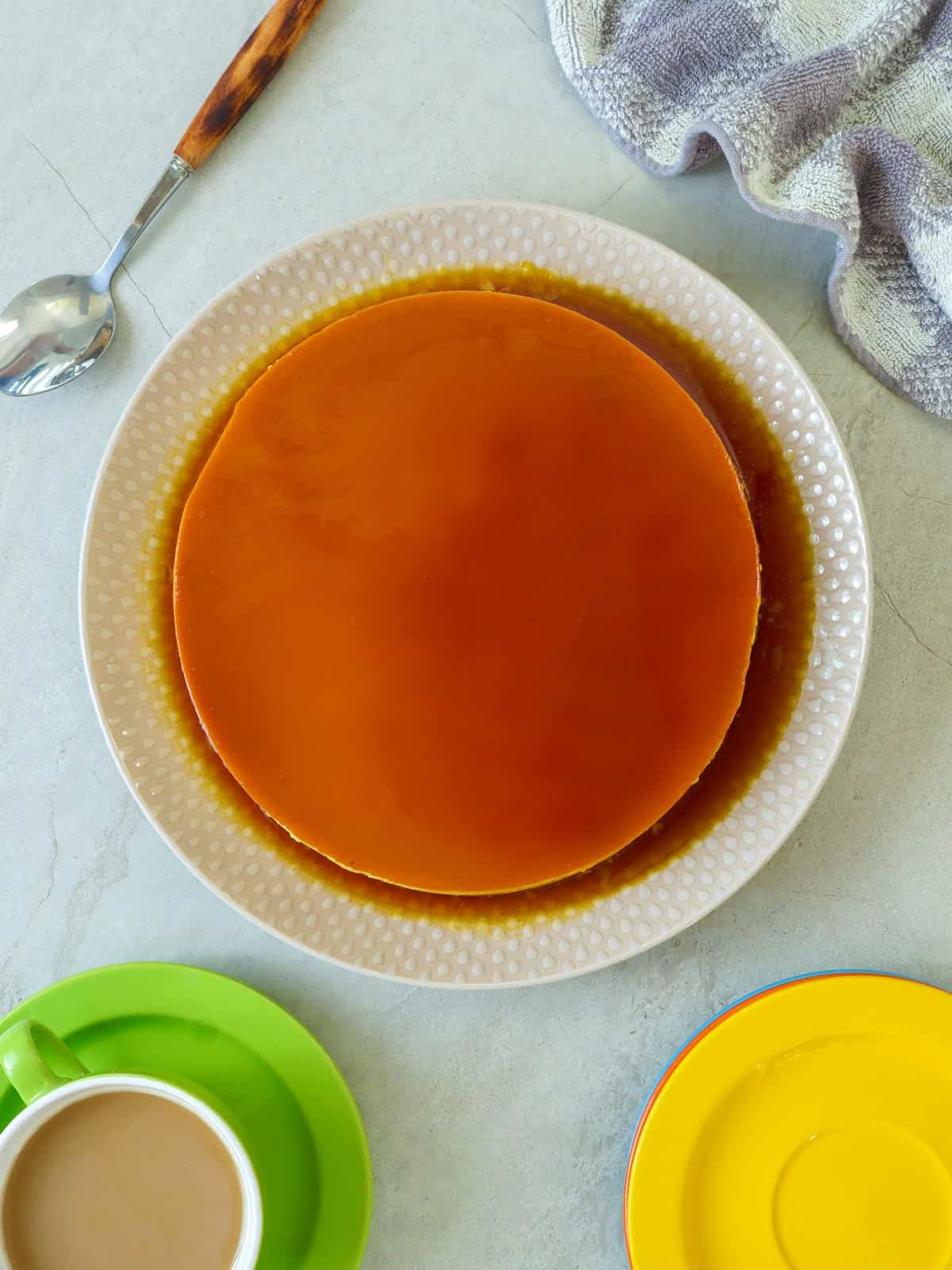 Of the 400-plus recipes we have on Kawaling Pinoy, leche flan is for sure the most precious to me. Not only is it one of the primary drivers of traffic to the site, but it's also near and dear to me on a personal level.
We're not going into detail about the story behind my flan recipes as it no longer matters. I am a now happier woman; I love and am loved by a better man. Instead, I will share with you another version of this caramel custard using cream cheese.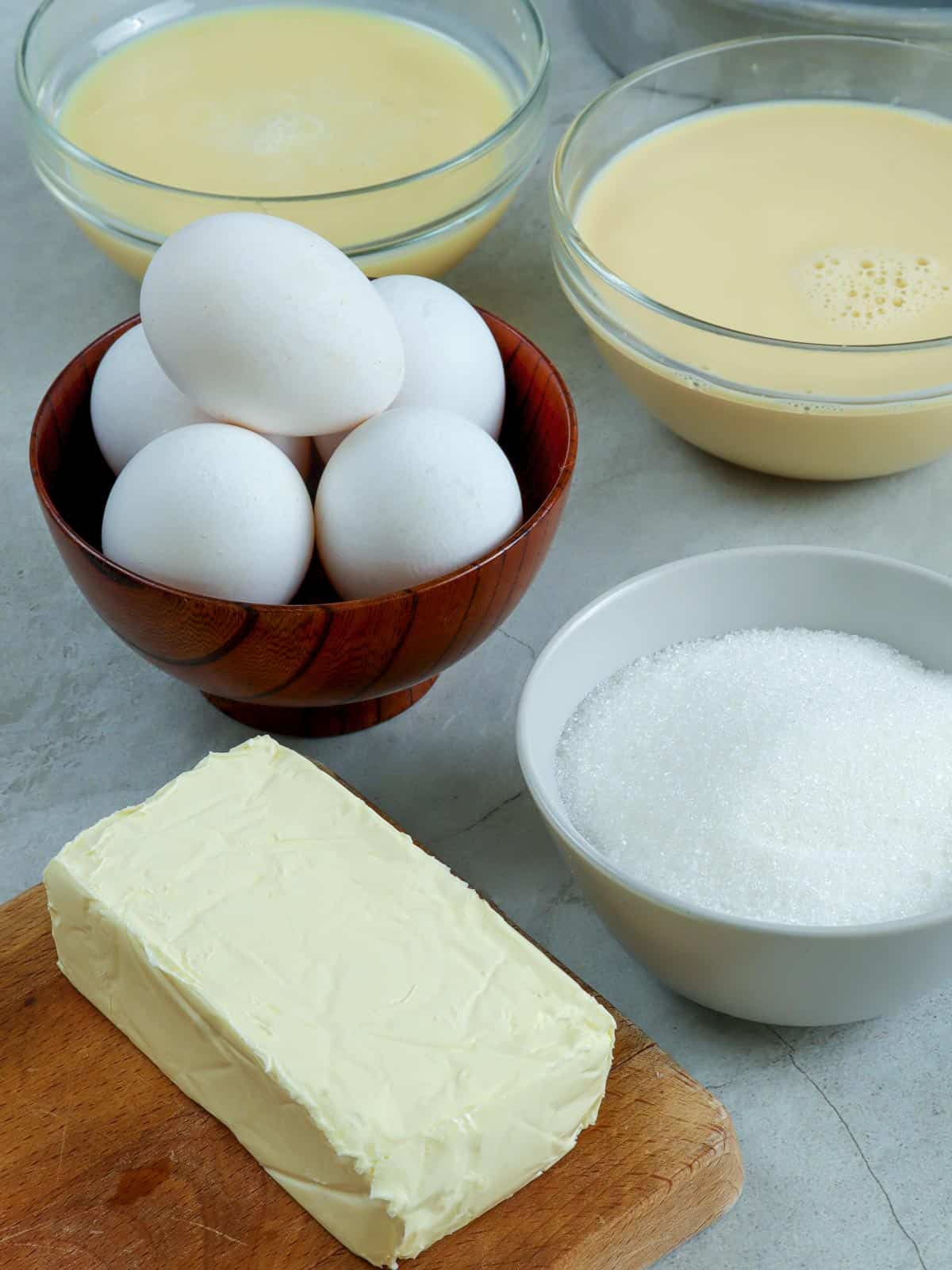 If you love cheesecake AND flan, this cream cheese flan is for you. Rich and smooth with a sweet caramel sauce, it's your two favorite desserts rolled into one delicious sweet treat!
What is Cheesecake Flan
Like the classic version, this flan de queso is made of milk, eggs, and caramelized sugar blended and baked or steamed until set. Along with the eggs and the milk, cream cheese is whipped into the custard mixture, giving the flan a dense and sort of a cheesecake-like consistency.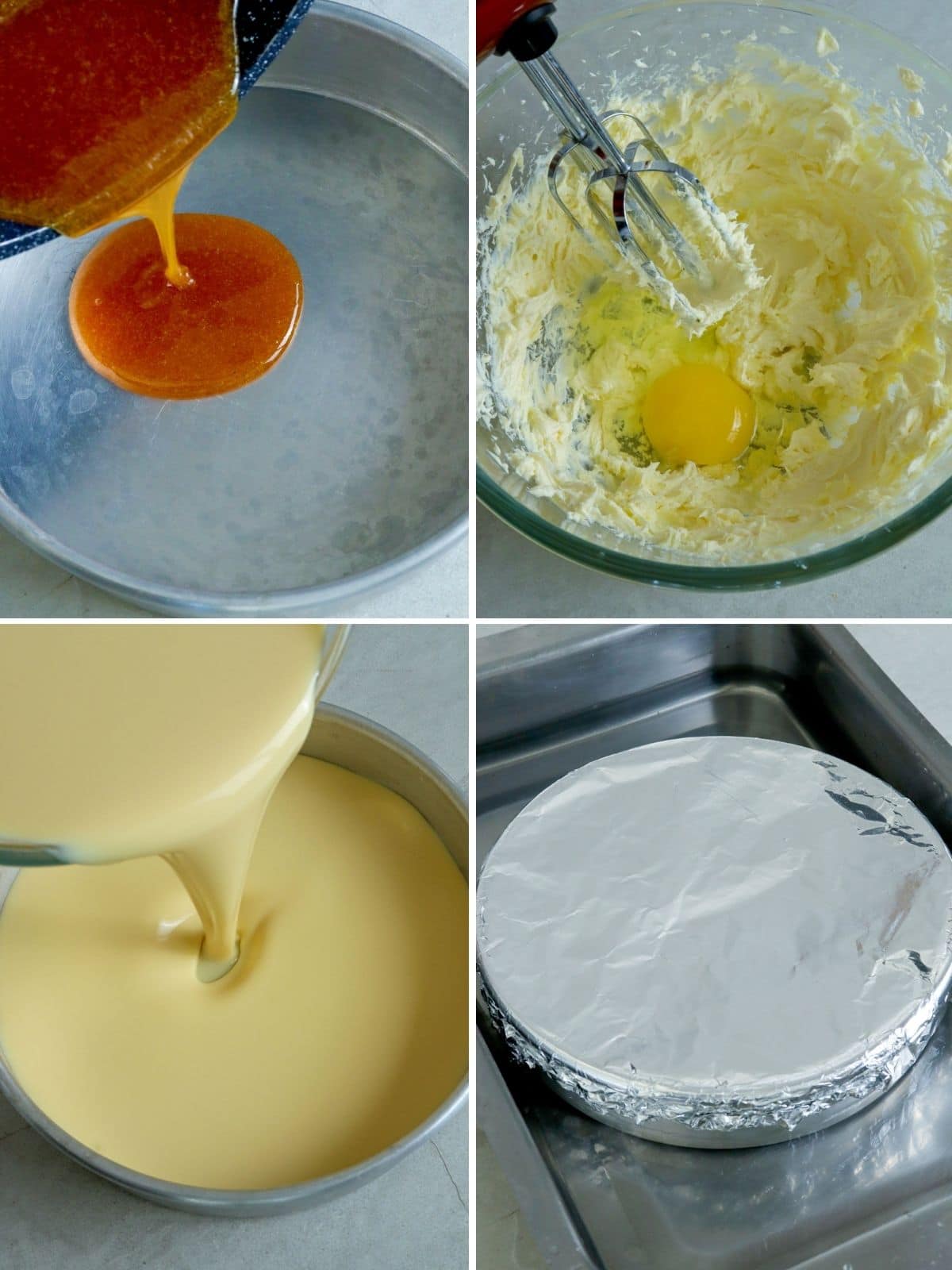 Helpful tips
I like to prepare mine using an electric mixer, but you can cut down the steps by simply processing the eggs, milk, and cream cheese in a blender or food processor until there are no lumps.
This cream cheese variation is a bit more forgiving and turns out smooth even when the mixture is roughly blended.
There's no need to strain the custard! If it looks too foamy, let it sit for a few minutes before pouring into molds for the foam to subside a little.
I caramelized the sugar in a pot and poured it into the round pan. If you prefer a more simple method, you can check out my tips on how to caramelize the sugar in the microwave.
I like to bake my flan in the oven using a bain marie or water bath for a more gentle and even heat, but you can also cook it in a steamer if you want. Steam for about 30 to 40 minutes or until a toothpick inserted in the center of the custard comes out clean.
I used a round pan to mimic the shape of a cheesecake, but you can also use llaneras or individual ramekins.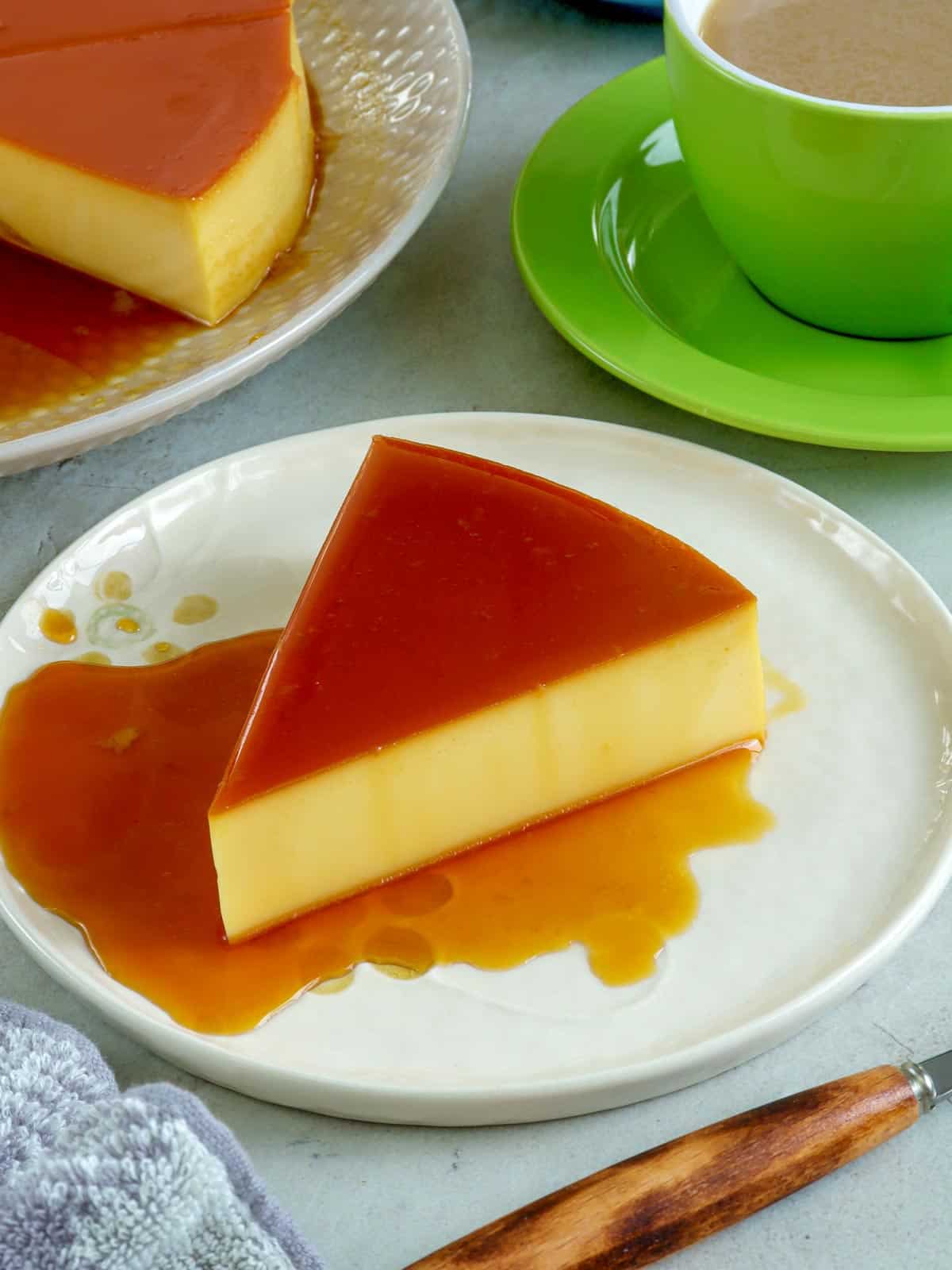 How to serve and store
Cream cheese flan is best enjoyed chilled. Serve as a midday snack or after-meal dessert.
Store in the refrigerator for up to 3 to 4 days. Keep in the llanera covered in foil to extend freshness.
To freeze, transfer in airtight container and keep in the freezer for up to 1 month. To serve, thaw overnight.
Cheesecake Flan is two delectable desserts rolled into one! Rich, creamy and with a luscious caramel sauce, this caramel custard is the ultimate sweet treat!
12 Servings
Ingredients
½ cup sugar
1 package (8 ounces) cream cheese, softened
5 eggs
1 can (12 ounces) evaporated milk
1 can (14 ounces) condensed milk
Instructions
Preheat oven to 375 F.

Place the sugar in a pan and cook over low heat until sugar is melted and golden. Move the pan repeatedly over the flames to prevent sugar from burning and to distribute melting liquid on the bottom of the mold.

Remove from heat and pour the caramel immediately into an 8-inch round pan, swirling the pan to evenly coat the bottom.

In a large bowl, beat cream cheese with an electric mixer at low speed. until smooth and fluffy.

Add eggs one at a time, beating after each addition.

Add condensed milk and evaporated milk and stir until well-combined. Let the mixture sit for a few minutes to allow some of the foam to subside. Alternatively, combine eggs, evaporated milk, condensed milk, and cream cheese in a blender and process until smooth.

Pour the mixture into the prepared round pan.

Cover llaneras with foil and arrange in a wide, oven-safe dish with about 1-inch of water (water bath).

Bake in the oven for about 50 minutes to 1 hour or until a toothpick inserted in the middle of custard comes out clean. 

Remove from oven, allow to cool and then refrigerate to set. To serve, turn flan over on a serving plate, ending with caramel on top.
Notes
You can also use llaneras (about 4) or ramekins to cook the flan.
To cook on the stovetop, steam on medium heat for about 30 to 40 minutes or until a toothpick inserted in the center comes out clean.
Video
"This website provides approximate nutrition information for convenience and as a courtesy only. Nutrition data is gathered primarily from the USDA Food Composition Database, whenever available, or otherwise other online calculators."