Warm up your belly with a comforting bowl of Kansi! This Ilonggo sour soup with beef shanks and green jackfruit is filling and delicious. Perfect for chilly weather!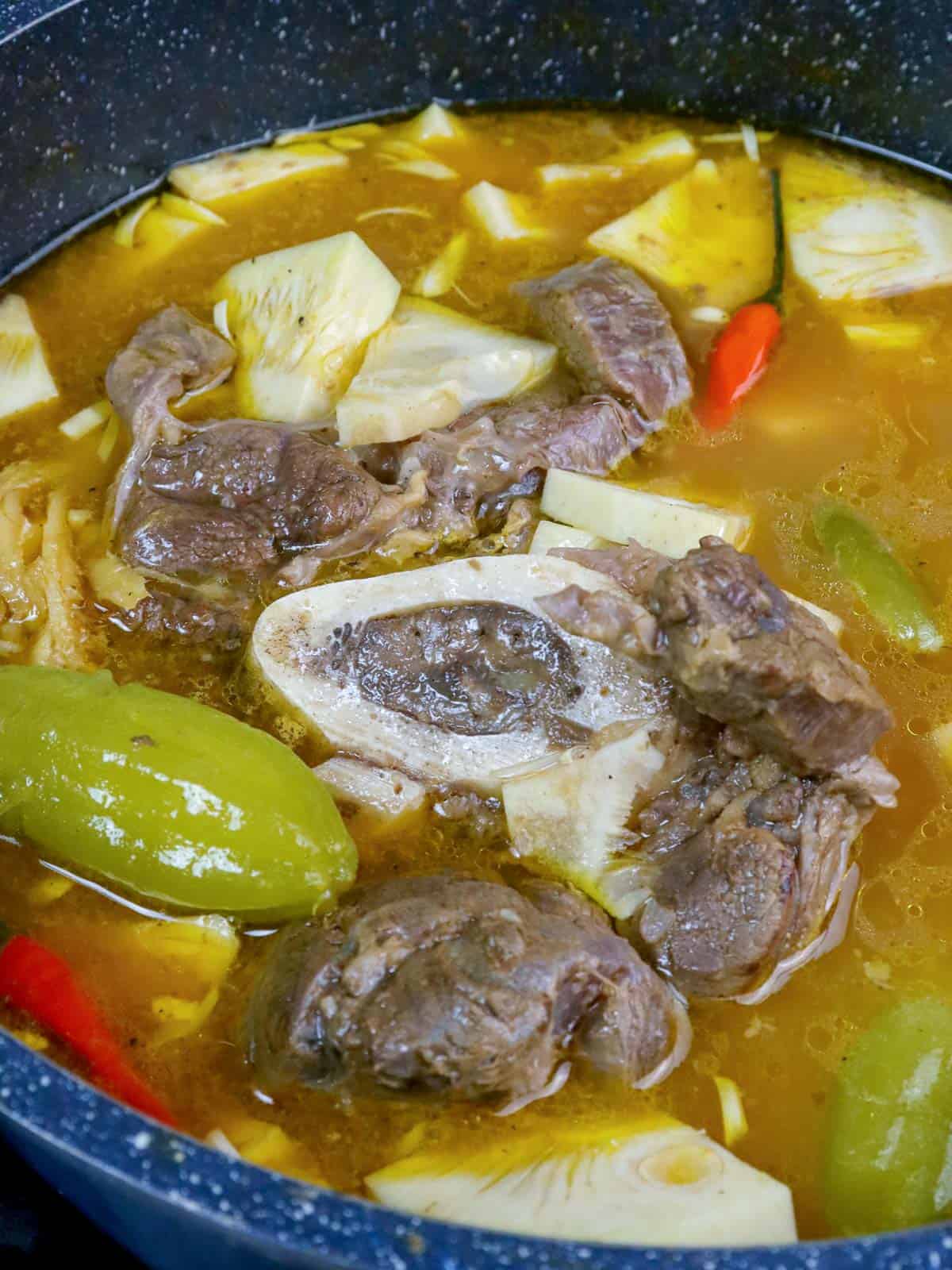 Don't you love the world wide web? I certainly do. It's mind-blowing the abundance of knowledge and information at our fingertips.
Take, for instance, this kansi. I am a Kapampangan from Tarlac, and I've never been to Iloilo. But due to the encompassing internet, I don't have to travel to Bacolod City to experience and learn how to make one of their classic soups. All I had to do was a simple Google search. 🙂
Today was, in fact, the first time I've made kansi, and judging by my contented sighs after lunch, it certainly won't be the last. With fork-tender beef and meaty green jackfruit in a hot and sour broth, it's comfort food at its best! I enjoyed it so much I might have just eaten my weight in rice.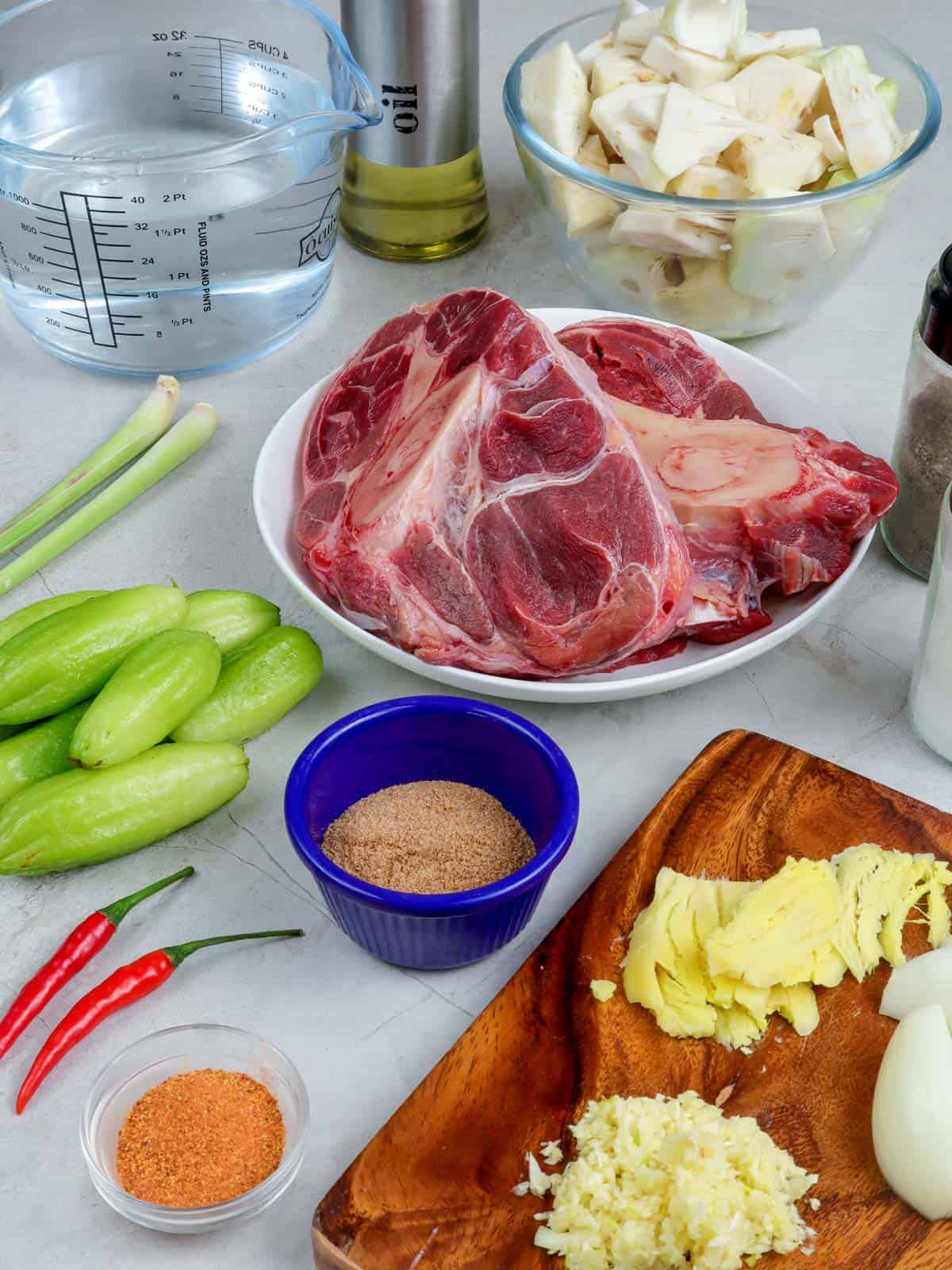 What is Kansi
Kansi or Cansi is an Ilonggo soup made with beef shanks, green jackfruit, chili peppers, and batwan, a fruit native to Western Visayas traditionally used as a souring agent in dishes such as KBL (Kadyos, Baboy at Langka) and pinalmahan (Ilonggo-style paksiw).
It has been likened in taste to the traditional sinigang, but I think that is too basic of a comparison. The two may share the same sour notes, but the flavor profile of this Visayan sinigang na bulalo is a lot more complex due to the addition of lemongrass and atsuete.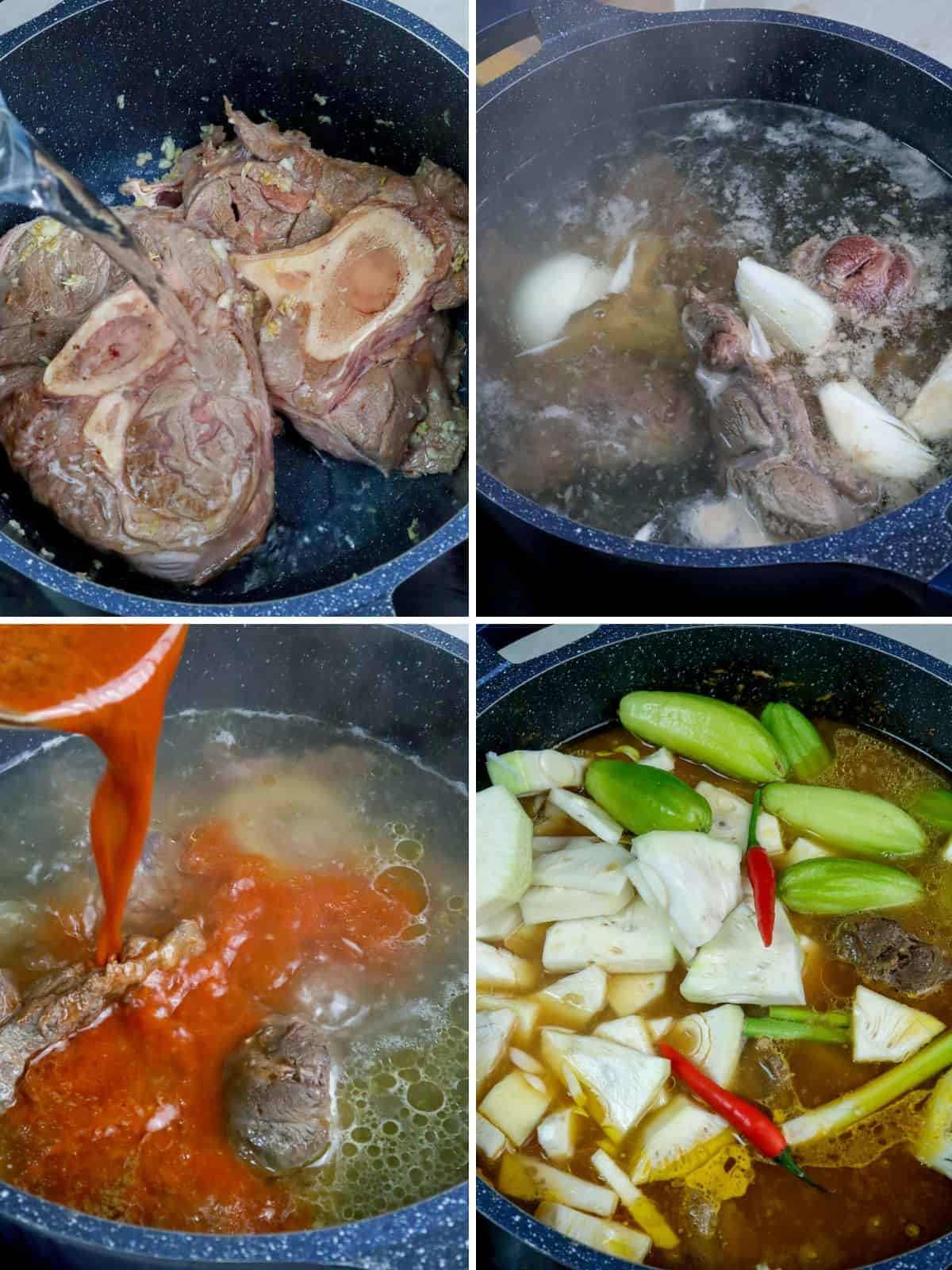 Ingredient substitutions
Since batwan is hard to find outside of the Iloilo area and nearly impossible to get here in the US, I substituted kamias and a package of tamarind powder to flavor the broth. I read in a recent article that batwan powder is now available commercially, and I'd be sure to share my review with you if I find it.
I used green jackfruit in the can, which is pretty much ready to eat, so adjust the suggested 10 to 15 minutes of additional cook time to about 20 to 25 minutes if using fresh langka.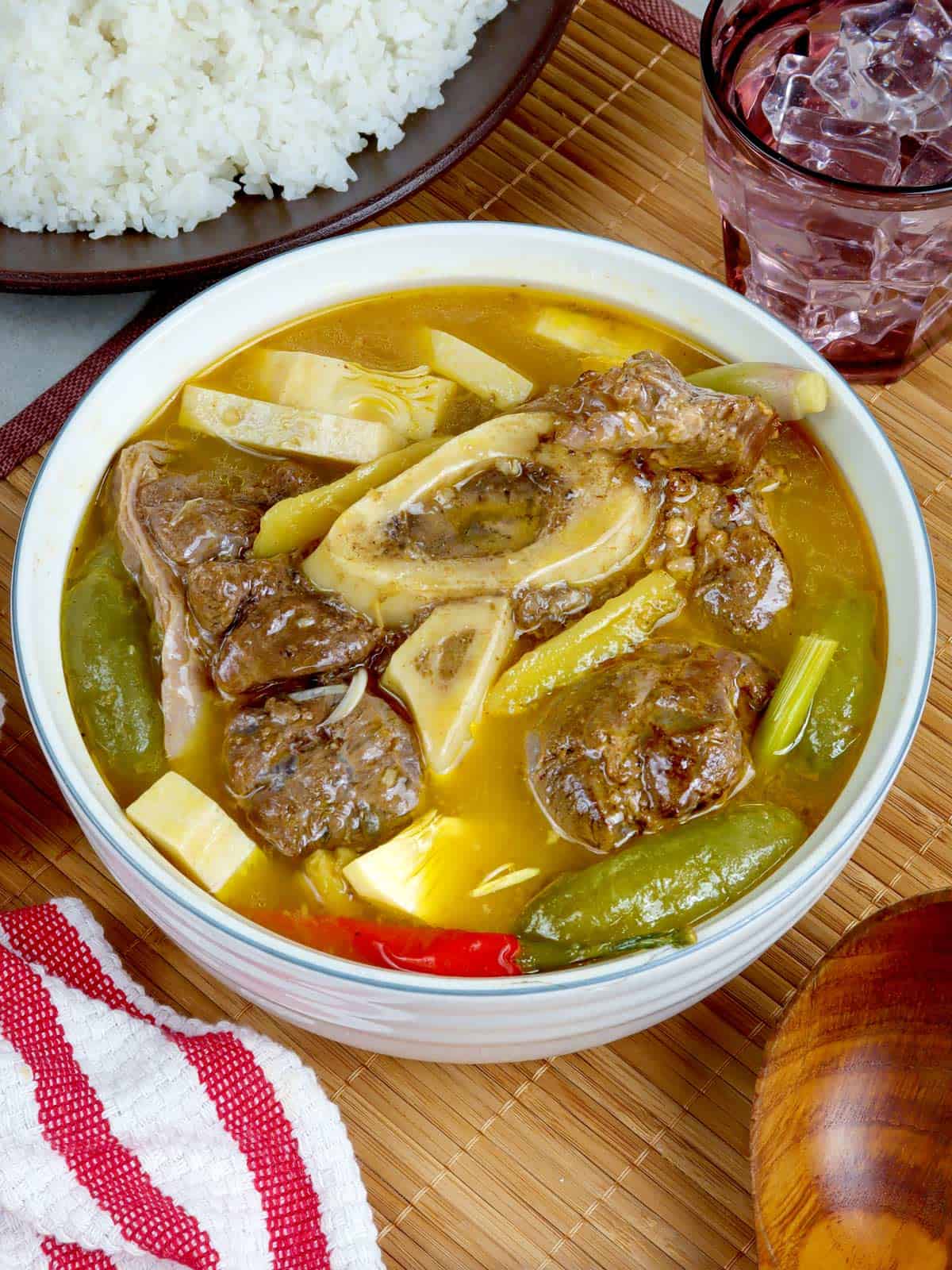 How to serve and store
Serve the soup as the main dish for lunch or dinner with steamed rice and fish sauce as a condiment.
Transfer leftovers to a container with a tight-fitting lid and refrigerate for up to 3 days.
Reheat in the microwave at 2 to 3-minute intervals or in a saucepan on the stovetop over medium heat to 165 F.
Kansi is an Ilonggo sour soup made with beef shanks and green jackfruit, and flavored with batwan or bilimbi. It's a comforting and filling dish perfect for cold weather!
4 Servings
Ingredients
2 pounds beef shanks
2 stalks lemongrass
1 tablespoon canola oil
4 cloves garlic, peeled and minced
8 cups water
1 thumb-size ginger, peeled and minced
1 onion, peeled and quartered
1 tablespoon annatto powder
1 package (1.41 ounces) tamarind powder soup base
1 can (20 ounces) green jackfruit, drained
8 pieces kamias
2 Thai chili peppers
salt and pepper to taste
Instructions
Rinse beef shanks well to remove any blood or impurities. Drain well.

Peel the outer layer of the lemongrass stalks until you reach the pale central core. Cut into 3 to 4-inch lengths and with the back of the knife, lightly pound each piece. Set aside.

In a deep pot over medium heat, heat oil. Add beef shanks and cook, turning as needed, until lightly seared.

Add garlic and cook, stirring regularly, until softened.

Add water and bring to a boil, skimming scum that floats on top. When the broth clears, add onion.

Lower heat, cover, and simmer for about 1 ½ to 2 hours or until meat is fork-tender.

In a small bowl, combine annatto powder with about ½ cup of the broth. Stir until annatto powder is dissolved and return broth to the pot.

Add tamarind soup base. Stir to disperse.

Add lemongrass, green jackfruit, kamias, and chili peppers. Continue to cook for about 10 to 15 minutes or until jackfruit pieces are heated.

Season with salt and pepper to taste. Serve hot.
Notes
The recipe uses green jackfruit in the can, which is pretty much ready to eat, so adjust the suggested 10 to 15 minutes of additional cook time to about 20 to 25 minutes if using fresh langka.
"This website provides approximate nutrition information for convenience and as a courtesy only. Nutrition data is gathered primarily from the USDA Food Composition Database, whenever available, or otherwise other online calculators."