Beef Pares is the best food pairing ever! The combination of tender beef Asado, garlic fried rice, and piping-hot broth is filling and delicious.
Hearty soups are my favorite comfort foods, and rain or shine, they're on our dinner table at least 2 to 3 times a week. There's just something about piping-hot sinigang or tinola that soothes the weary soul.
I had a good chunk of beef brisket thawing in the fridge I meant to make into nilagang baka today for lunch, but upon inspection of my produce bin, I realized I didn't have cabbage, green beans, or even potatoes to pull the dish together. Ugh.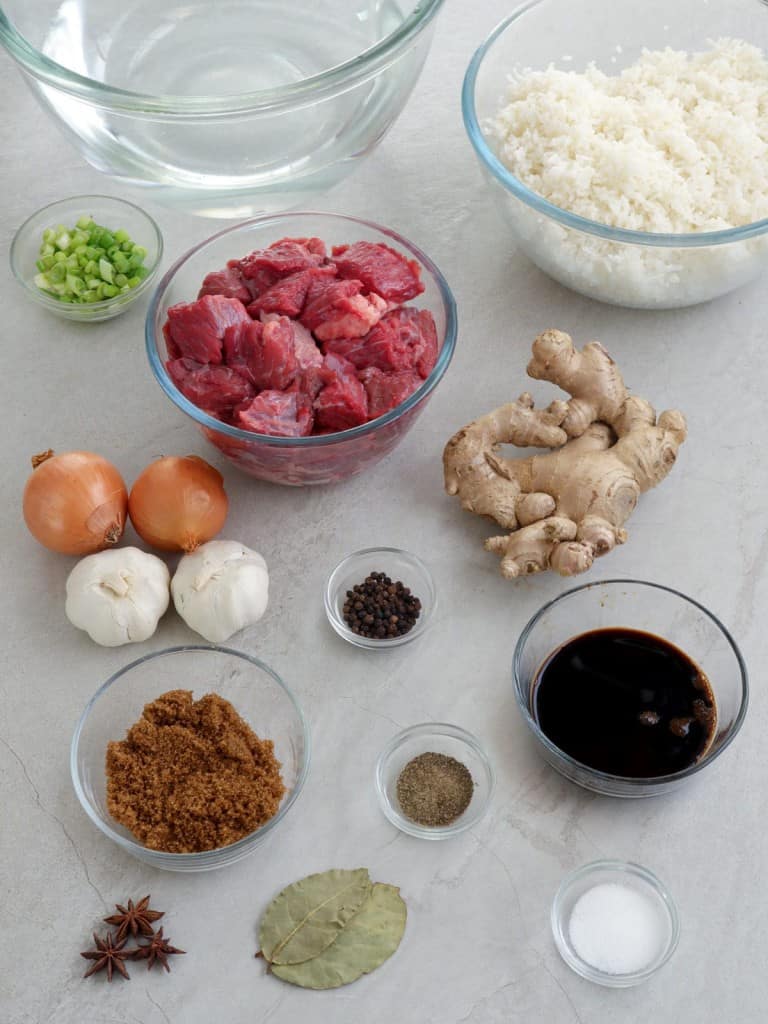 Anyway, all's well that ends well because I decided instead to make beef pares and enjoyed it a lot more than I think I would have a bowl of nilaga. I don't make this dish very often, and I was glad of the refreshing change of flavor.
While I was chowing down the tender beef between generous spoonfuls of garlic fried rice and greedy slurps of the broth, I was muttering to myself, "Man, whoever dreamed up this awesome food pairing should be placed in the annals of Philippine history." LOL, seriously, I enjoyed it that much!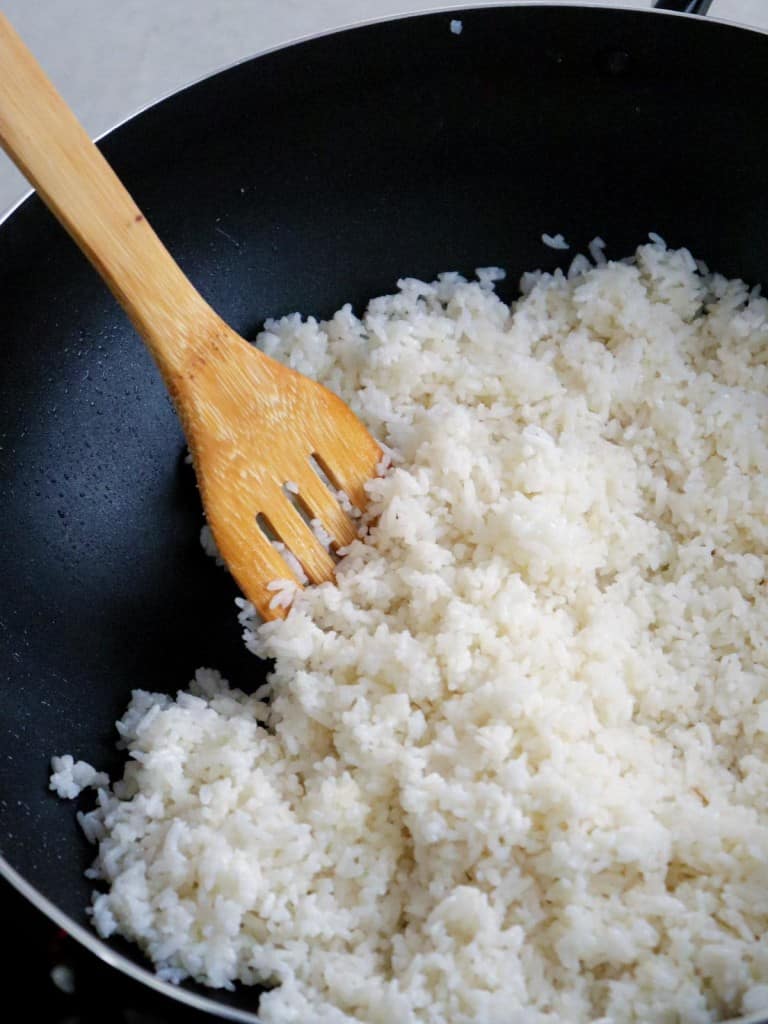 Beef pares takes a few good hours to make but so worth the effort. Tender braised beef, fried rice redolent of garlic, and piping-hot beef broth make a delicious and filling meal that's sure to hit the spot.
Beef cuts to use
The recipe calls for brisket, but you can also use cuts best for braising or stewing such as short ribs, shanks, chuck, or round. The low and slow cooking method will turn these cheaper and tougher parts melt-in-your-mouth tender and full-on flavor.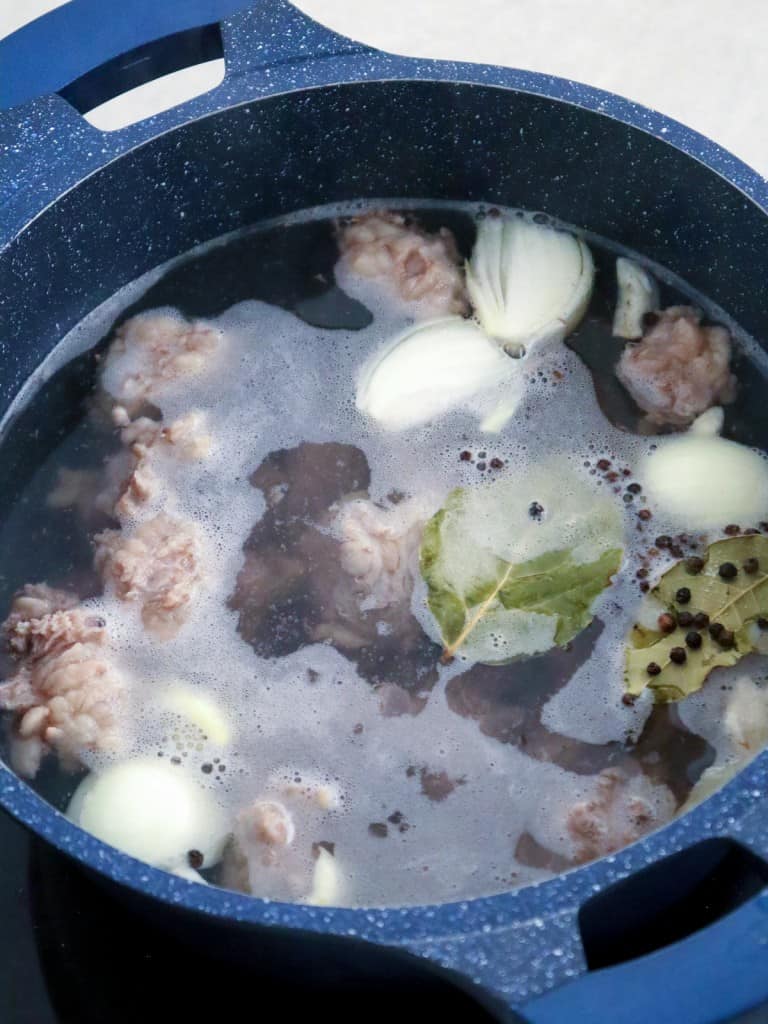 Cooking steps
Blanch the beef for about 8 to 10 minutes to keep the broth clear and sendiment-free. Change the water, rinse the meat well and simmer with aromatics until tender.
When beef is tender, drain from the liquid and braise in a soy sauce, brown sugar, and star anise mixture reminiscent of Chinese Asado.
Reserve the broth and keep warm on low heat. If you want to remove more of the sendiments, you can strain the broth using a cheesecloth or fine-mesh sieve. Garnish with chopped scallions when ready to serve.
Make sinangag. For best results, use cold, day-old cooked rice.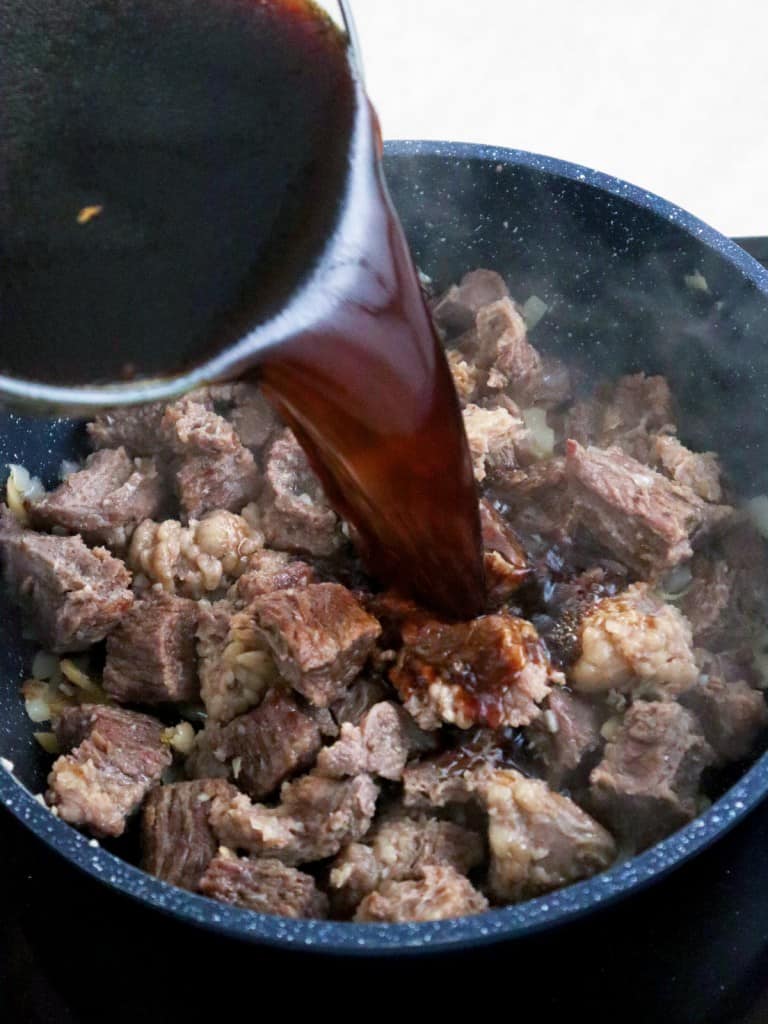 How to make a clear broth
Cook the meat in a gentle simmer and DO NOT boil. The agitation from boiling emulsifies the rendered fat and soluble protein, creating a cloudy broth.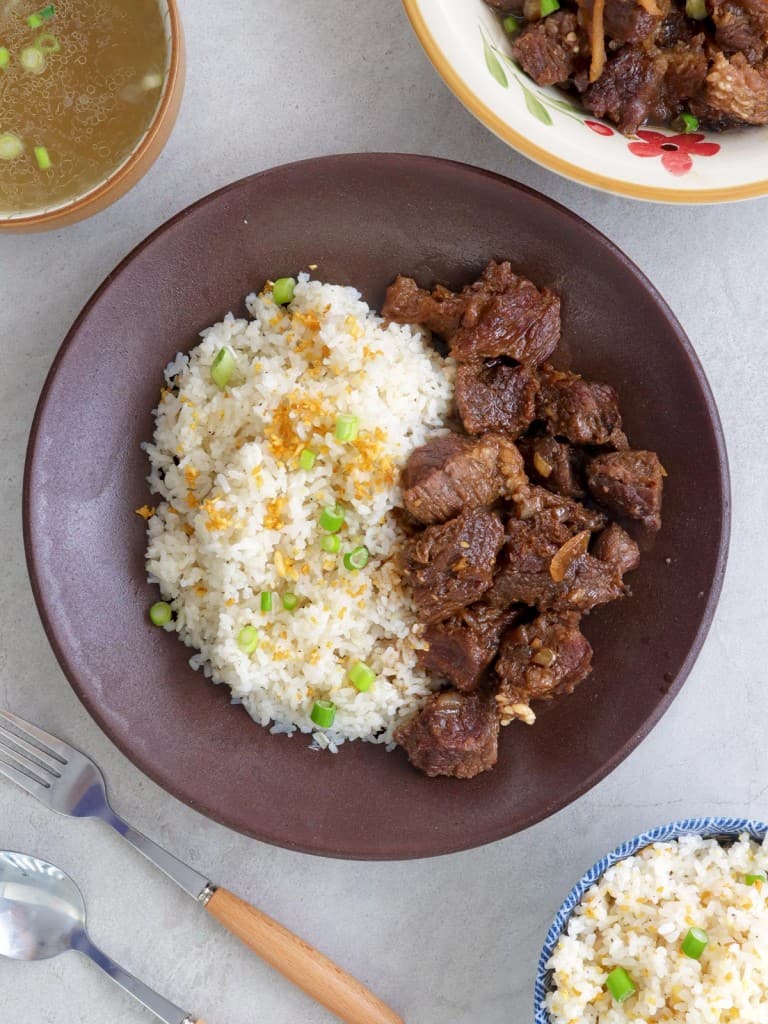 How to serve
To serve beef pares, ladle the consommé in serving bowls and garnish with spring onions. Divide the braised beef and sinangag on serving plates and enjoy with the broth.
Storing leftovers
For best results, store the meat, broth, and rice in separate containers. Refrigerate for up to 3 days or freeze for up to 2 months.
Reheat on the stovetop over medium heat or in the microwave at 2 to 3-minute intervals to 165 F.
Beef Pares is the ultimate cold weather comfort food! A delicious pairing of beef asado, garlic fried rice, and a flavorful beef broth, it's delicious and filling.
Servings
Ingredients
For the Broth
2 pounds beef brisket, cut into 1 1/2-inch cubes
6 cups water
1 onion, peeled and quartered
4 cloves garlic, peeled and pounded
1 teaspoon peppercorns
2 bay leaves
1 tablespoon salt and more as needed
green onions, chopped
pepper to taste
For the Beef Asado
1 tablespoon canola oil
1 onion, peeled and chopped
3 cloves garlic, peeled and minced
1 thumb-size ginger, peeled and julienned
1 cup broth (reserved from cooking the beef)
1/4 cup soy sauce
1/4 cup brown sugar
2 pieces star anise
salt and pepper to taste
For the Garlic Fried Rice
4 cups day-old cold rice
1/4 cup canola oil
5 garlic cloves, peeled and minced
salt and pepper to taste
Instructions
For the Broth
In a pot over medium heat, bring about 2 quarts of water to a boil. Add beef brisket and boil, skimming scum that floats on top, for about 8 to 10 minutes. Drain beef, discarding liquid. Rinse meat and pot well.

Return meat to clean pot and add 6 cups of cold water. Over medium heat, bring to a boil. Skim scum that floats on top.

When water is clear of scum,, add quartered onions, pounded garlic, peppercorns, bay leaves, and 1 tablespoon salt.

Lower heat, cover, and simmer for about 2 to 2 1/2 hours or until meat is tender. With a slotted spoon, remove meat from broth. Keep broth on low heat.
For the Beef Asado
In a skillet over medium heat, heat 1 tablespoon of oil. Add the chopped onions, minced garlic, and ginger. Cook, stirring regularly, until softened.

Add beef and cook for about 2 to 3 minutes or until lightly browned.

In a bowl, combine 1 cup of the reserved broth (from cooking the beef), soy sauce, and brown sugar. Stir until sugar is dissolved and add to skillet.

Add star anise.

Bring to a simmer, stirring to coat meat with sauce. Cook, stirring occasionally, for about 8 to 10 minutes or until liquid is reduced and meat is fork-tender.
For the Garlic Fried Rice
In a bowl, break cold rice to separate grains.

In a wide skillet over low heat, heat about 1/4 cup oil. Add garlic and cook, stirring occasionally until golden brown. With a slotted spoon, remove from pan and drain on paper towels. Remove excess oil except for about 1 to 2 tablespoons.

Raise heat to high, swirling the oil to coat the surface of the pan.

Add rice and cook, spreading on the surface of the pan for about 45 seconds or until grains start to sizzle and then tossing to redistribute. Repeat a few times until rice is heated through.

Season with salt and pepper to taste.
To Serve Beef Pares
Ladle broth into serving bowls and garnish with green onions.

On serving plates, divide garlic fried rice and the braised beef. Serve hot with the beef broth.
Notes
Do not skip blanching the meat. This extra step ensures the broth is clear and free of sediments.
Video
Nutrition Information
Calories: 719kcal, Carbohydrates: 68g, Protein: 54g, Fat: 24g, Saturated Fat: 7g, Cholesterol: 141mg, Sodium: 2996mg, Potassium: 969mg, Fiber: 2g, Sugar: 17g, Vitamin A: 125IU, Vitamin C: 5.7mg, Calcium: 83mg, Iron: 5.6mg
"This website provides approximate nutrition information for convenience and as a courtesy only. Nutrition data is gathered primarily from the USDA Food Composition Database, whenever available, or otherwise other online calculators."