Sizzling Balut takes our classic balut to a whole new level of yum! Fried until golden and cooked in a spicy sauce, it makes a tasty appetizer or main dish.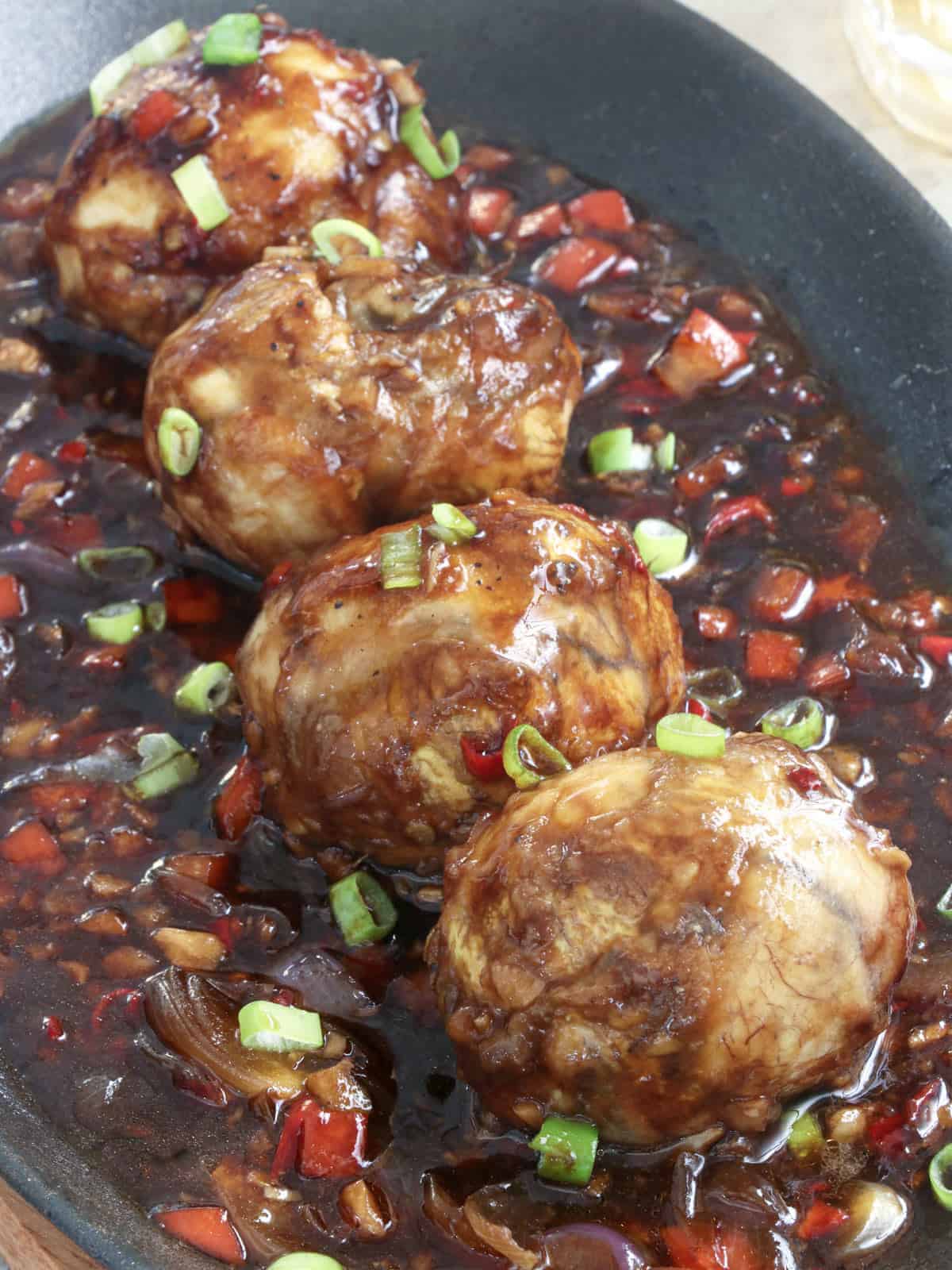 G and I watched a Top 10 weird foods from around the globe video on YouTube yesterday, and balut, not surprisingly, was at the top of the list. Watching the guy in the video gingerly sip the flavorful juices and bite into the succulent embryo, I had a mad craving for this classic Filipino delicacy.
Unfortunately, balut is not something I can readily buy here in Texas, so I guess updating this sizzling balut recipe I first posted in 2014 is the next best thing to eating one.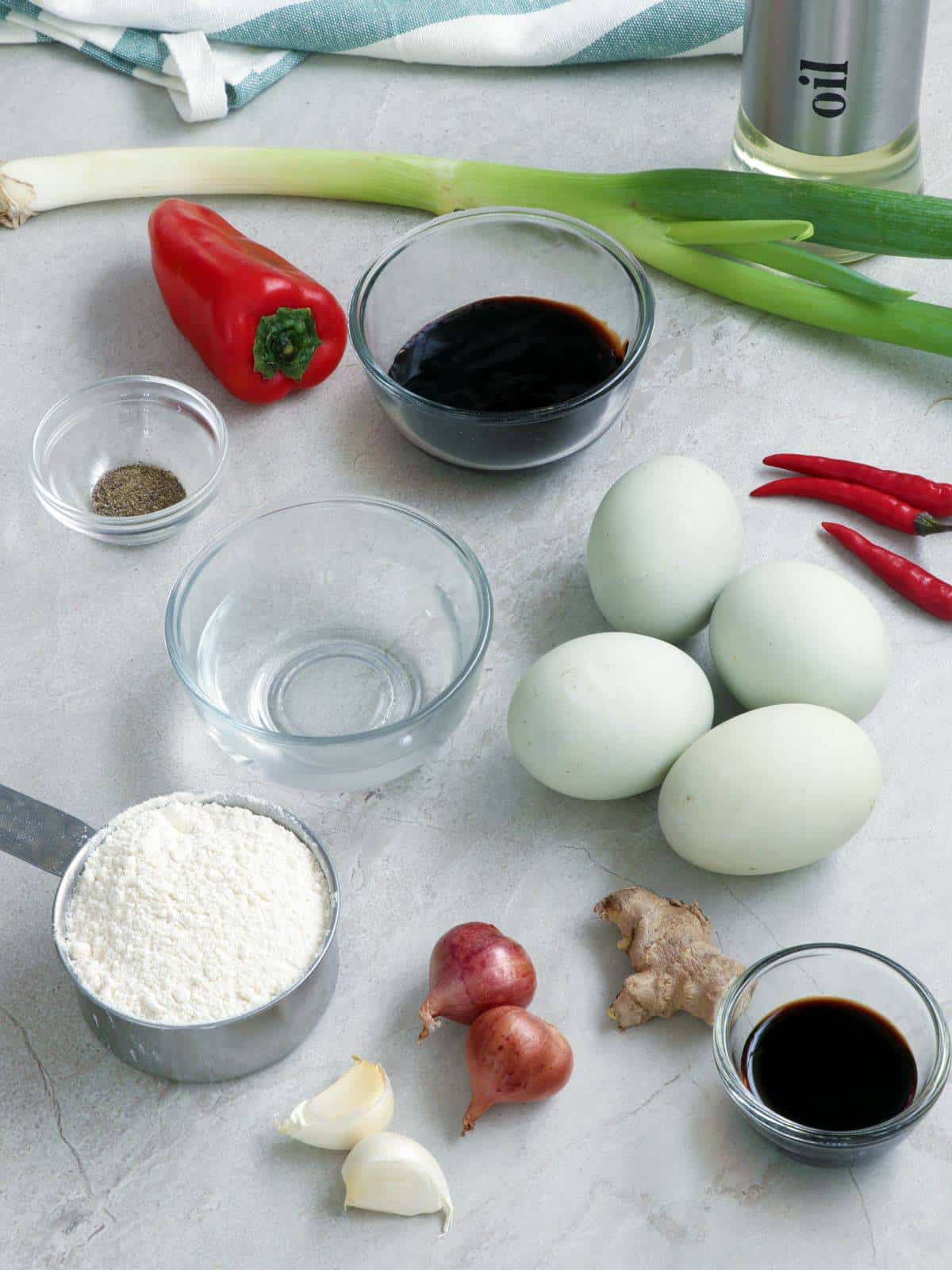 When I went home to the Philippines in 2103, my cousin, Margie, treated me to dinner along with a few other cousins and friends at a popular balikbayan destination in Tarlac. Although I found the restaurant's ambiance, food, and service good but not great, I was very impressed by the sizzling balut on their menu.
The lightly-battered duck eggs slathered in a spicy mixture of oyster sauce and chili peppers were such a delicious experience, I scoured dozens of Asian supermarkets when I came back to the U.S. to find balut and make my version of the appetizer.
May I say the extra effort was well worth it as the dish turned out so tasty and has been my favorite appetizer since!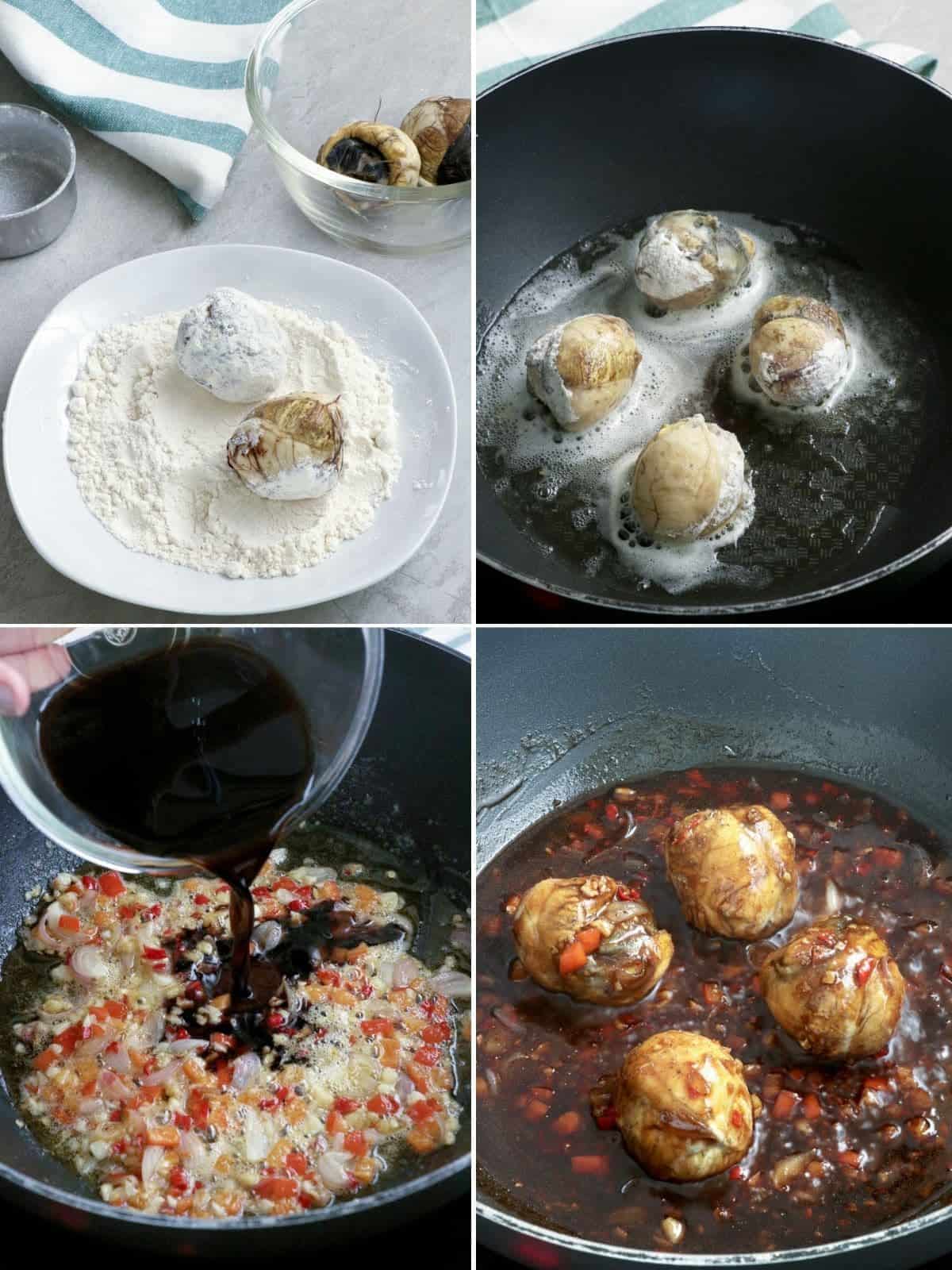 What is Balut
For the uninitiated, balut is a fertilized duck egg boiled and eaten in the shell. It's popular street food in the Philippines and Southeast Asian countries such as Cambodia, Thailand, and Vietnam.
This unique delicacy is usually eaten with a sprinkling of salt and traditionally enjoyed as a snack or appetizer with an ice-cold beer.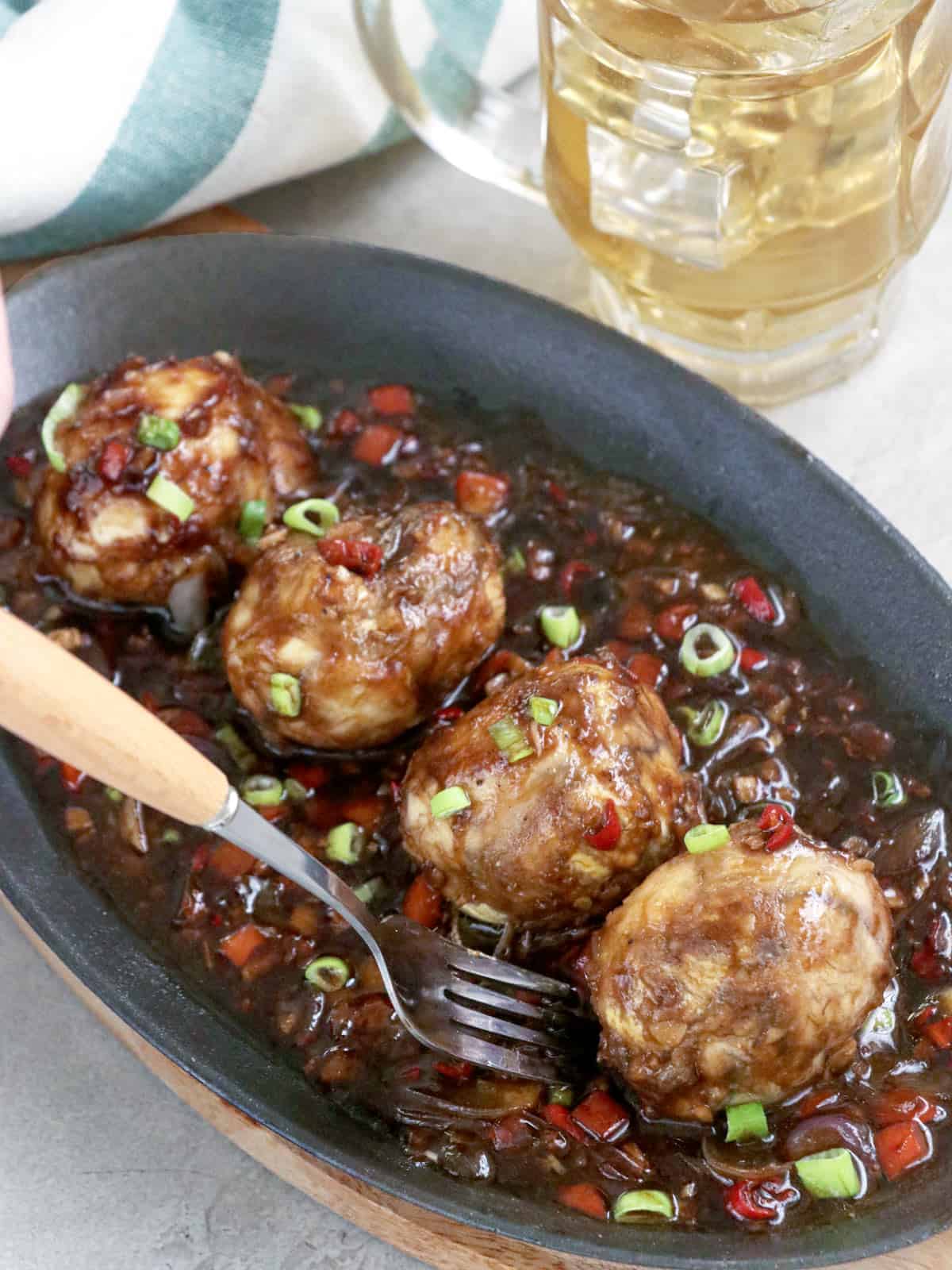 Serving suggestions
Balut with spicy sauce is delicious as an appetizer and makes the perfect pair to ice-cold beer or your favorite drinks. Serve it on sizzling plates to retain heat!
Quick tip
Don't forget to preheat the plates in the oven or on the stovetop for a few minutes before serving.
Give our classic Filipino delicacy a new spin! Cooked in a spicy, savory sauce and served sizzling style, this spicy balut dish is delicious as an appetizer or main dish.
Course:
Appetizer, Main Entree
4 Servings
Ingredients
4 balut, cooked and peeled
¼ cup flour
¼ cup canola oil
2 shallots, peeled and chopped
2 cloves garlic, peeled and minced
1 thumb-size ginger, peeled and minced
3 Thai chili peppers, minced
½ small red bell pepper, seeded and chopped
1 tablespoon soy sauce
3 tablespoons oyster sauce
¼ cup water
1 tablespoon green onions, chopped
pepper to taste
Instructions
In a shallow plate, lightly dredge peeled balut with flour.

In a wide pan over medium heat, heat oil. Add balut and cook, turning once or twice, until lightly browned. Remove from heat and drain on paper towels.

Remove oil except for about 1 tablespoon from the pan. Add shallots, garlic, ginger, chili peppers, and bell pepper. Cook, stirring regularly, until softened and aromatic.

In a bowl, combine soy sauce, oyster sauce, and water. Stir together until blended. Add to pan and bring to a boil.

Add balut and continue to cook, gently turning to coat in sauce, until heated through and sauce is thickened. Season with pepper to taste.

Remove from pan and arrange on sizzling plates. Garnish with green onions and serve hot.
Notes
Serve the balut with spicy sauce on sizzling metal plates to help retain heat. Make sure to preheat the plates in the oven or on the stovetop for a few minutes before serving.
"This website provides approximate nutrition information for convenience and as a courtesy only. Nutrition data is gathered primarily from the USDA Food Composition Database, whenever available, or otherwise other online calculators."