I found sweet tamarind for sale at Seafood City on my last grocery shopping and since they're not available on a regular basis and they happen to be my all-time favorite, I bought about four pounds to satiate my cravings. But as much as I love the fruit and spent my whole weekend snacking through my precious stash, the four pounds proved too much even for my appetite. I was left with more or less two pounds at risk of spoiling so I decided to turn them into sampalok candy.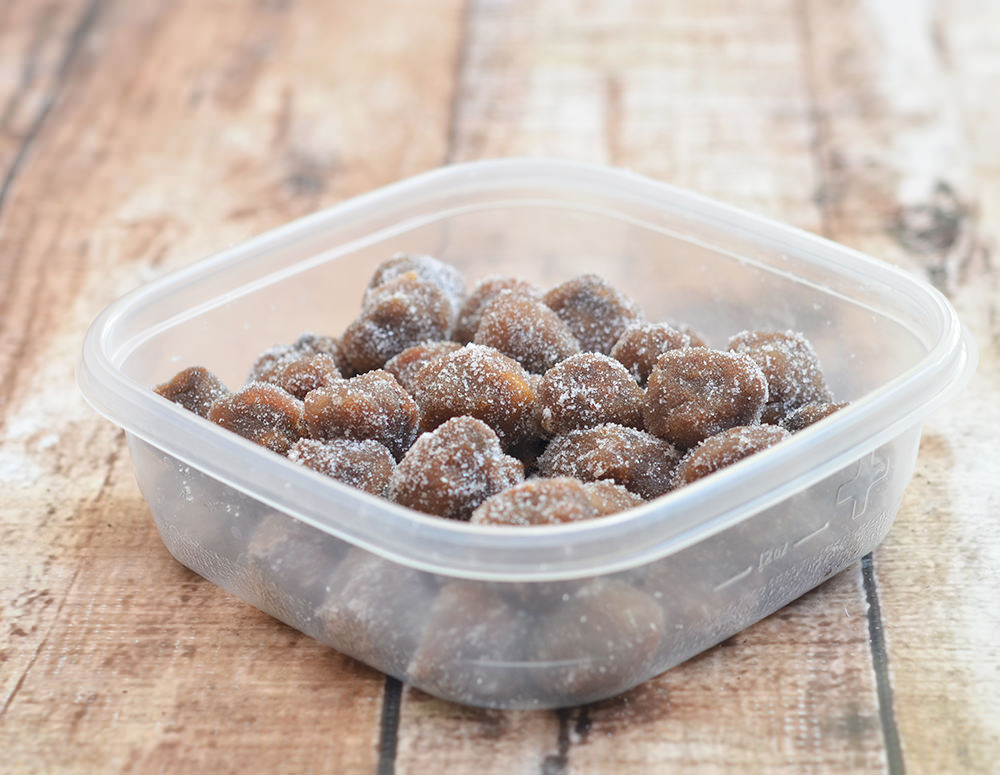 Was I glad I salvaged what was left of my tamarind! With the perfect balance of sweet, sour and salty, these candies were quite a treat. They're so easy to make and requires just 4 ingredients! Unfortunately, I can only guesstimate the yield of the recipe as I couldn't resist popping one tamarind ball after the other while I was shaping and coating them in sugar and salt. And while taking photos, too!
Fortunately, the recipe makes plenty and more than enough to feed my current addiction for weeks.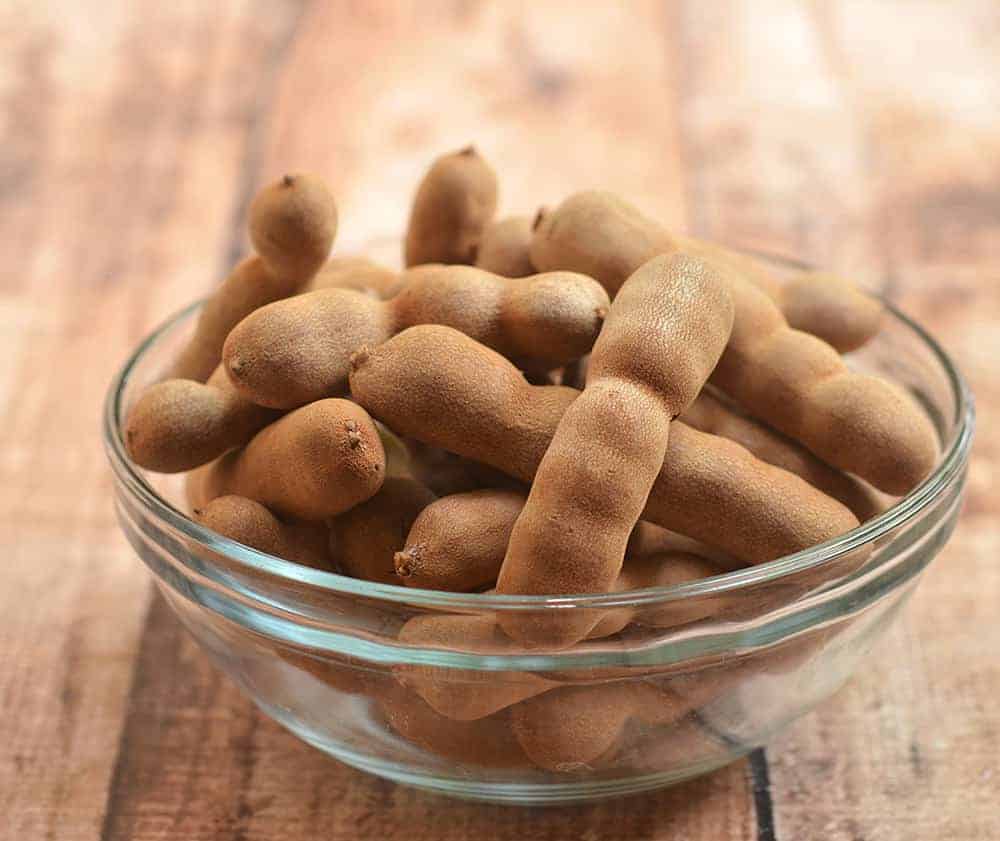 In commercial preparations, it is customary to add mashed sweet potatoes to economically extend servings. As our recipe here is pure tamarind pulp and sugar, the resulting product is a bit softer in texture. Make sure to refrigerate the cooked mixture until completely cool to make shaping and rolling easier.
Sampalok Candy
Ingredients
2

pounds

ripe tamarind pods

1

cup

water

2

cups

sugar

1

teaspoon

salt
Instructions
Line a baking sheet with wax paper and set aside. Hull the tamarind, removing the outer shell and inner strings to separate the fruit.

In a wide pan over medium heat, combine tamarind pulp, water, 1 1/2 cups of the sugar and 1/2 teaspoon of the salt. Bring to a boil. Lower heat and continue to cook, stirring and mashing with back of spoon, for about 15 to 20 minutes or until mixture is very thick and sticky.

Using a teaspoon, scoop tamarind mixture and drop in a single layer on prepared baking sheet, leaving space between each mound. Refrigerate for about 1 to 2 hours or until completely cooled and slightly hardened.

On a wide platter, combine the remaining 1/2 cup sugar and 1/2 teaspoon salt.

Using palm of hands, shape each tamarind mound into balls. Roll in sugar and salt mixture to fully coat. To store for future use, wrap about three to four pieces in cellophane. You can also store in a covered container.