I am going for a vacation to the Philippines in a few weeks. This is going to be a super special trip, my friends. We've all gone for a visit here and there over the past years but this is the first since we left for the U.S. moons ago that my brother and his family, my daughter, and I will be home at the same time. It's my mother's birthday in June and it will be a wonderful suprise for her to have us all together. I am sure she would love to see this face. #mynephew #littlepaeng
I can't wait, you guys! I am so excited to see my mother and give her a big, tight hug. Naturally, I am also looking forward to the obscene amount of good food to come. Food blogger's dream, yeah! The early morning wet market trips. The carinderias with their line of turo-turo dishes. The panaderias with their freshly-baked pandesal. My mother's backyard alone would be a culinary adventure!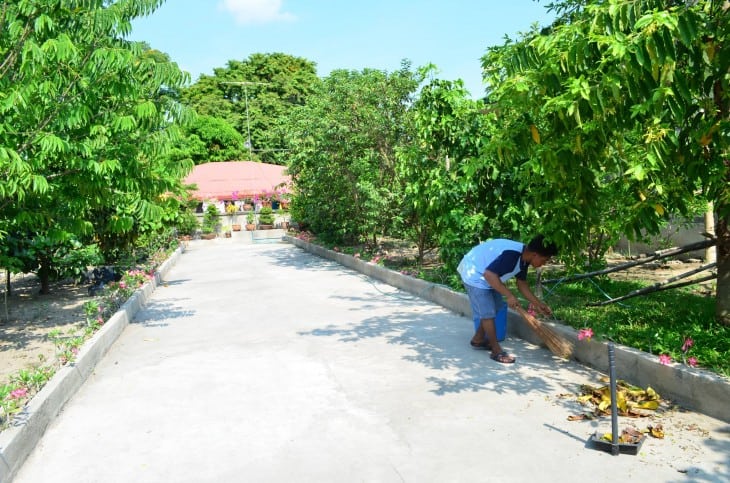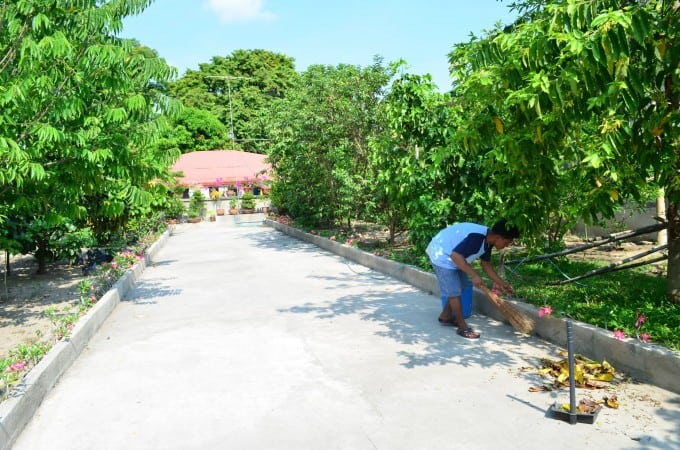 Along with ornamental plants, she has mango, papaya, atis, santol, guava and other fruit-bearing trees which I am sure will be heavy with this summer's bounty. She also has a thriving vegetable plot and a pot of this Laswa would just be a matter of picking the produce from her garden. You can't get any fresher and closer to the earth than that. When I went home two years ago, I missed plenty of opportunities to take photos of the meals I enjoyed because DUH, I brought my camera but forgot the charger. I got about one or two shots of the pesang dalag we had for lunch and my batteries, to my dismay, went kaput. This time, I will be ready and armed to the hilt-tripod, camera AND charger, a few of my favorite props. I also made arrangements with a lady who sells kakanin in my hometown to teach me how to make kalamay, suman, sapin-sapin and other Filipino rice cakes and desserts. So, my peeps, stay tuned, lots of delicious recipes ahead.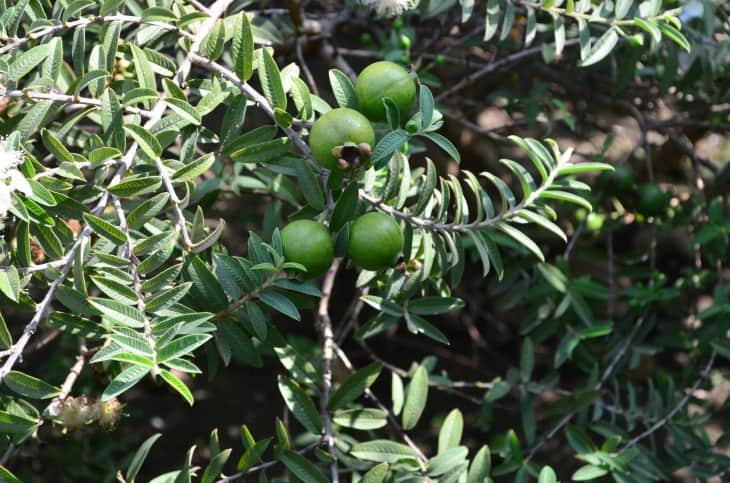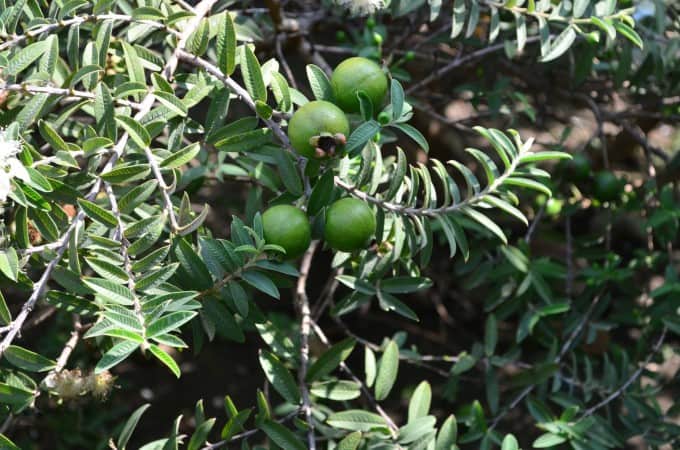 Laswa is an Ilonggo boiled vegetable soup similar to the dinengdeng of Ilocos but while the latter is flavored with bagoong, Laswa is mostly seasoned with salt. A relatively inexpensive and pretty flexible dish, you can include virtually whatever fresh produce you have on hand. Patola, eggplant, sigarilyas, long beans, banana heart, okra, calabasa, malunggay and saluyot are just some of the plethora of vegetables you can use. In this case, I couldn't find saluyot in the Asian supermarkets I frequent so I just added more okra to give the broth the same viscosity achieved with saluyot. Enjoy this tonight, folks. It's simple and quick to make as well as healthy and delicious.
to 6 Servings
Ingredients
5 to 6 cups water
1 clove garlic peeled and pounded
1/2 pound head on shrimps tendrils trimmed
1/2 small calabasa peeled and cut into 1-inch cubes
1 bunch sitaw ends trimmed and cut into 3-inch lengths
2 medium eggplant stems trimmed and cut in a bias into 1-inch chunks
2 medium ampalaya seeded and cut into 1/2 inch thick
8 to 10 pieces okra ends trimmed and cut in a bias into halves
2 medium patola peeled and cut into 1/2-inch rounds
salt and pepper to taste
Instructions
In a pot over medium heat, combine water, onions and garlic and bring to a boil. Add shrimps and cook until they begin to change color.

Add calabasa and cook for about 3 to 5 minutes or until half-done. Add long beans and cook for about 2 to 3 minutes. Add eggplant, ampalaya and okra and cook for about 2 to 3 minutes. Add patola and cook for another 2 to 3 minutes or until vegetables are tender yet crisp. Season with salt and pepper to taste. Serve hot.
"This website provides approximate nutrition information for convenience and as a courtesy only. Nutrition data is gathered primarily from the USDA Food Composition Database, whenever available, or otherwise other online calculators."