Ginisang Ampalaya Leaves with Tinapa is quick and easy to cook, and economical, too. It's loaded with nutrients and makes a delicious vegetable dish with steamed rice and grilled meat or fish.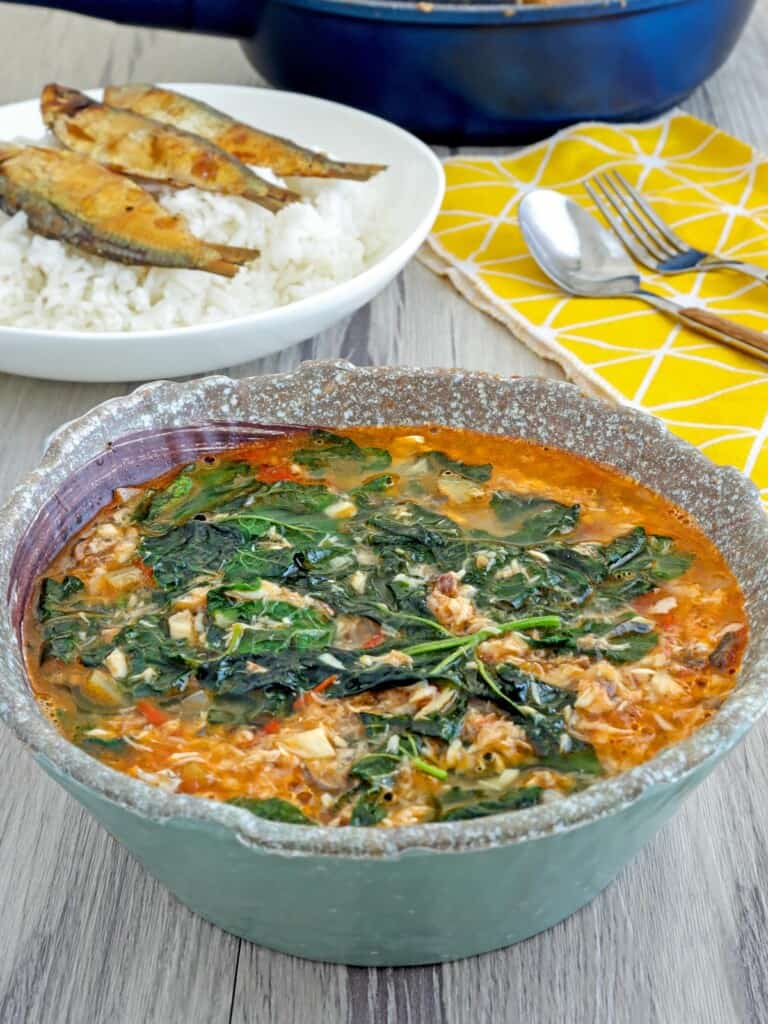 Although indigenous ingredients from the Philippines have become more accessible for us Filipino-American consumers in recent years, certain items are still hard to come by. While okra, eggplant, long beans, and kalabasa are readily available year-round, some types of produce such as ampalaya leaves, saluyot, or kalabasa flowers are not as easy to find.
So, when I saw fresh ampalaya tendrils at Seafood City a couple of weekends ago, I was beside myself with glee. I haven't had these bittermelon leaves for ages, and I was seriously craving a taste!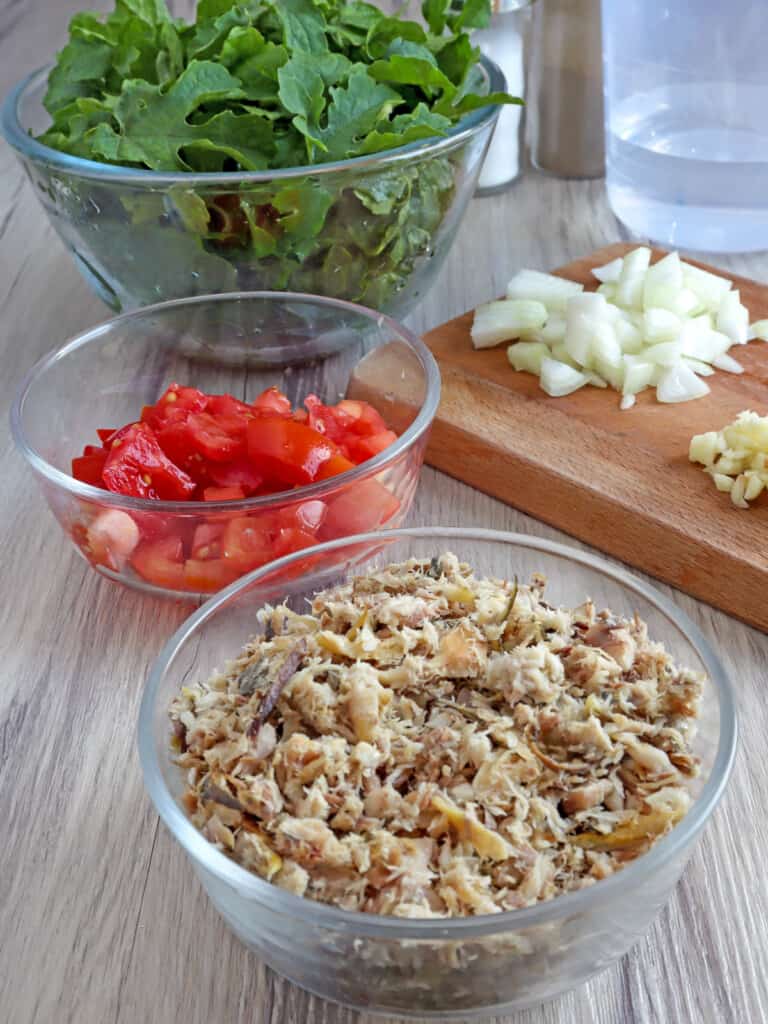 I didn't have a specific recipe in mind when I bought and took home my precious loot. I thought of quickly blanching the tendrils and tossing them with salted eggs and chopped tomatoes for a refreshing salad or enjoying a la tinola soup with papaya chunks and ginger.
In the end, I decided on making this ginisang ampalaya leaves with tinapa. I sauteed onions, garlic, and tomatoes, poured in about a cup of water, added the flaked smoked fish, and then the leaves until just wilted.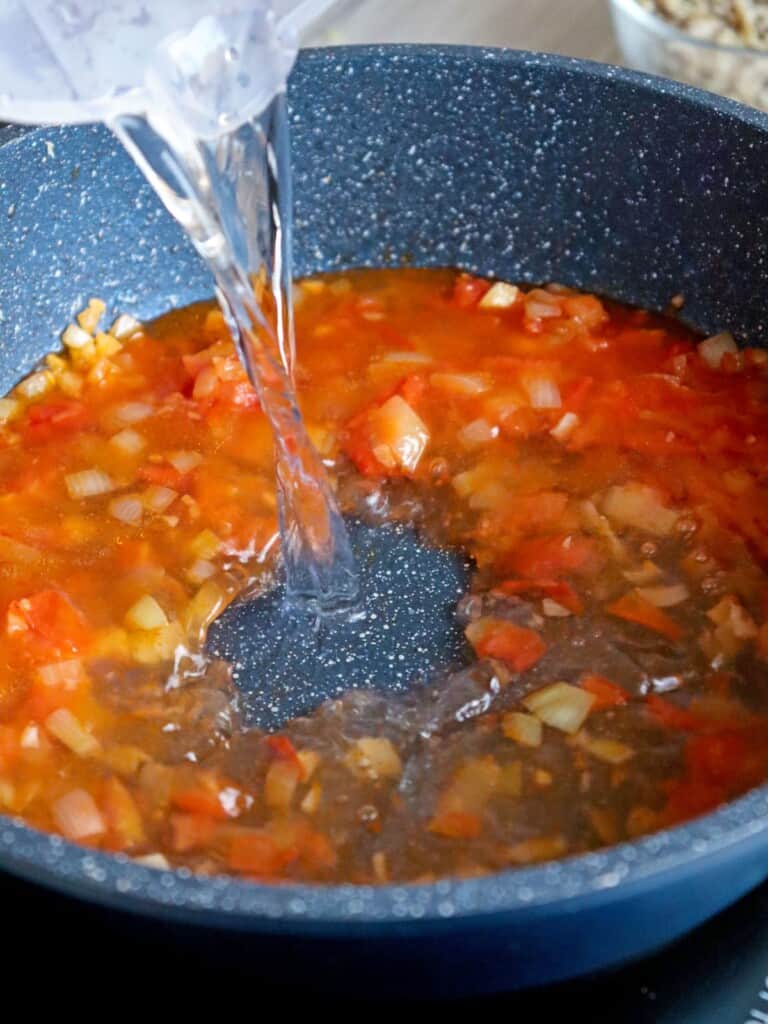 And how delicious the dish turned out! I served it with steamed rice and grilled pork, and the combination really hit the spot!
If you're looking for more ways to enjoy healthy side dishes, this ginisang talbos ng ampalaya with smoked fish is a must-try. It's quick and easy to cook, packed with flavor and good-for-you nutrients, and economical to boot.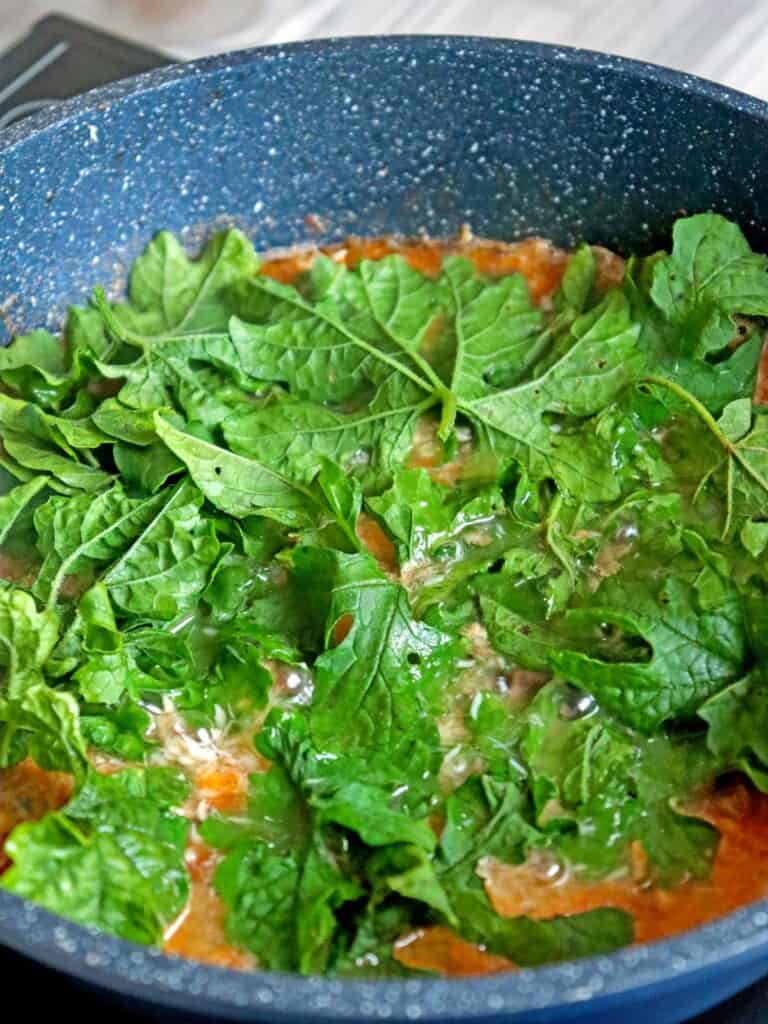 Cook's tip
To minimize the bitter taste, do not stir once the ampalaya leaves are added.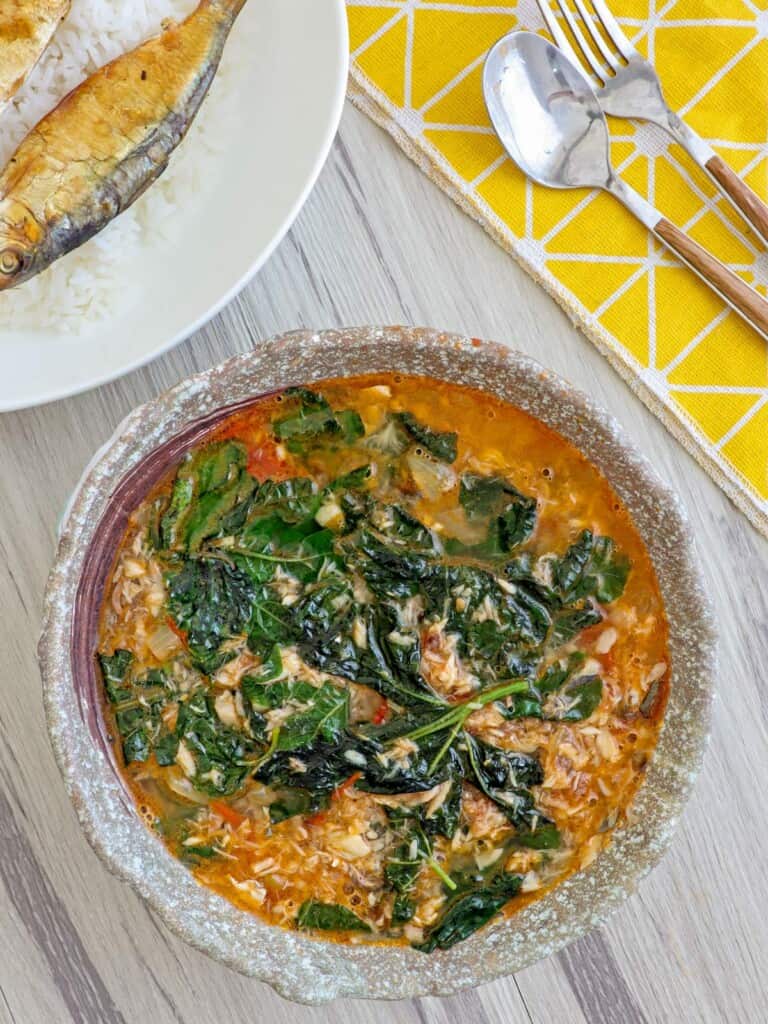 How to store
Transfer leftovers in a container with a tight-fitting lid and refrigerate for up to 3 days. Reheat in a saucepot over medium heat or in the microwave until completely warmed through.
Ampalaya leaves with smoked fish is delicious as it is nutritious. It's quick and easy to cook and economical, too. Great with steamed rice and grilled fish or meat!
Course:
Main Entree, Side Dish
Servings
Ingredients
1/2 small bunch ampalaya leaves
1 tablespoon oil
1 small onion peeled and chopped
2 cloves garlic peeled and minced
1 large Roma tomato chopped
1 cup water
4 pieces smoked round scad tinapang galunggong, flaked and bones discarded (about 1 cup of flaked meat)
salt and pepper to taste
Instructions
Remove leaves from stalks, leaving soft stems intact. Discard stalks. Wash leaves under cold running water to rid of dirt. Drain well and set aside.

In a pot over medium heat, heat oil. Add onions and garlic and cook until limp. Add tomatoes and cook, mashing with back of spoon, until softened and release juice.

Add water and bring to a boil. Add flaked tinapa and cook for about 2 to 3 minutes. Season with salt and pepper to taste. Add ampalaya leaves and gently push down into liquid. DO NOT STIRContinue to cook for about 1 to 2 minutes or until leaves are just wilted.
Notes
To minimize the bitter taste, do not stir once the ampalaya leaves are added.
"This website provides approximate nutrition information for convenience and as a courtesy only. Nutrition data is gathered primarily from the USDA Food Composition Database, whenever available, or otherwise other online calculators."