I wrote this post as part of my participation in a blog tour on behalf of McNeil Consumer Pharmaceuticals Co., the makers of PEPCID®. I received compensation to thank me for taking the time to participate. However, all opinions expressed are my own.
Hello, everyone, it's been awhile. I know it's been pretty quiet around here lately and I haven't been replying to your comments or emails as fast as I should but I promise I'll make it up to you with lots of delicious recipes now that I am back in the U.S. and ready to roll. 🙂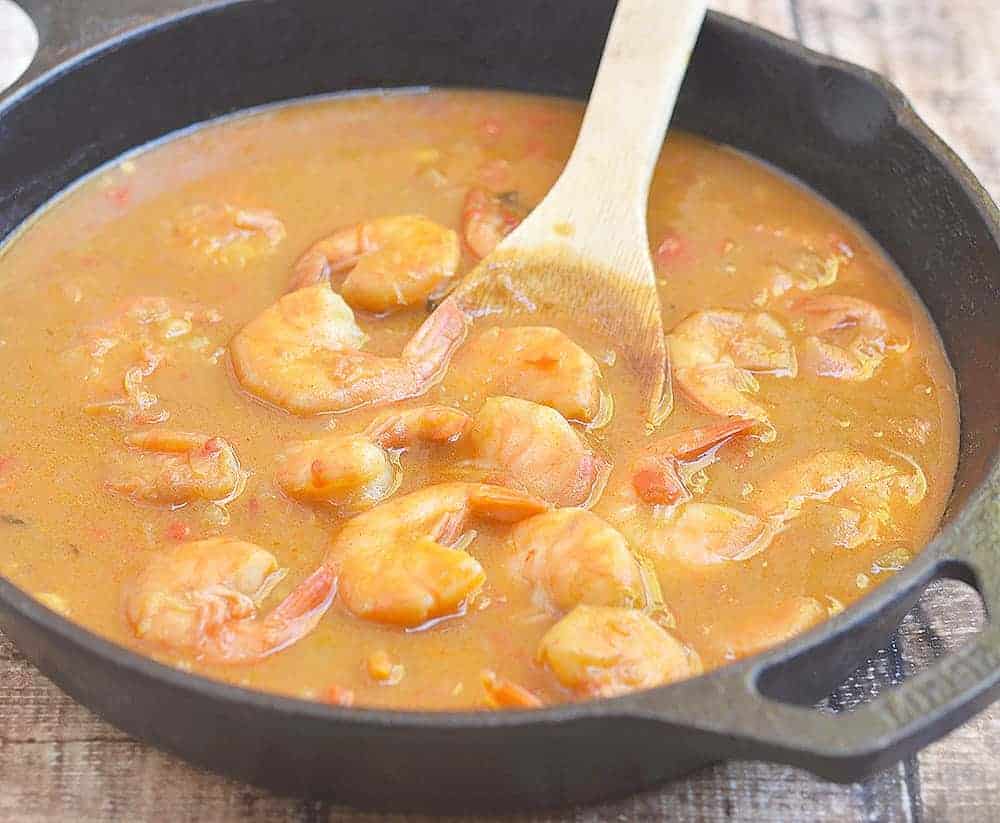 Folks, I was on vacation in the Philippines and had such a grand time! What was supposed to be a two-week trip turned into a month and a half and my, how I enjoyed every minute! There were so many precious moments, it was seriously difficult to pack my bags for my flight home. I spent time with my beloved mom whom I miss dearly, had a Christmas reunion with the rest of our family, met up with old friends whom I haven't seen for 30 years, visited beautiful places, and of course, ate my weight in good food!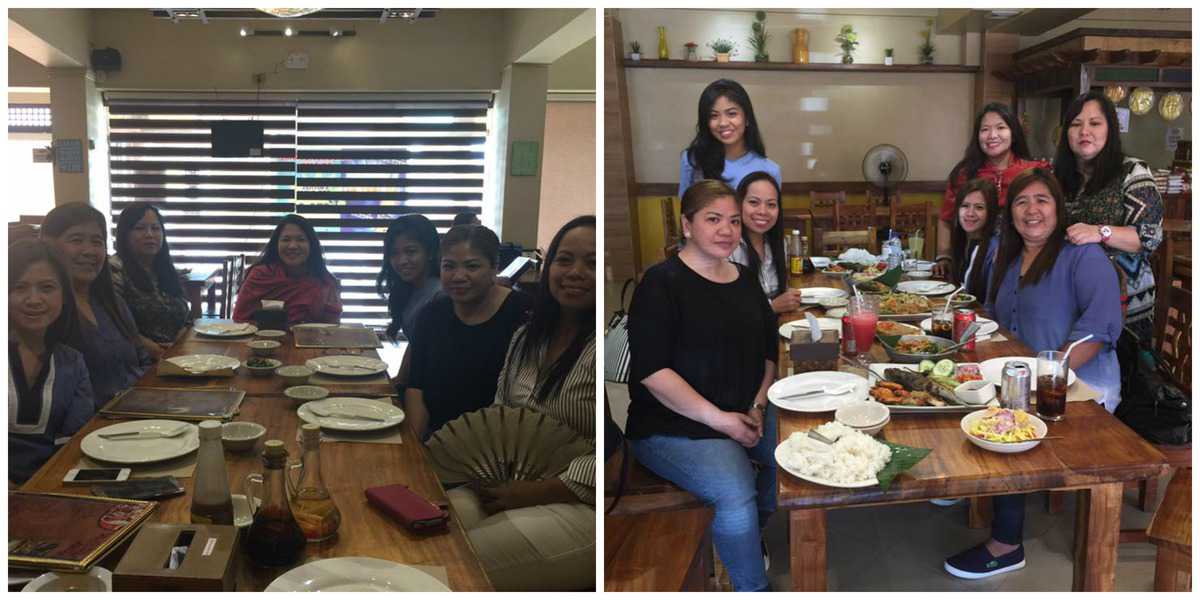 The food, really, were nothing more special than what I could have prepared myself at home but there's just something about being surrounded by the people you love and care about, the discussion between bites, the delicious spoonfuls interspersed with lively chatter and friendly banter that make a meal truly special and memorable. We all walked away from the table content of body and spirit.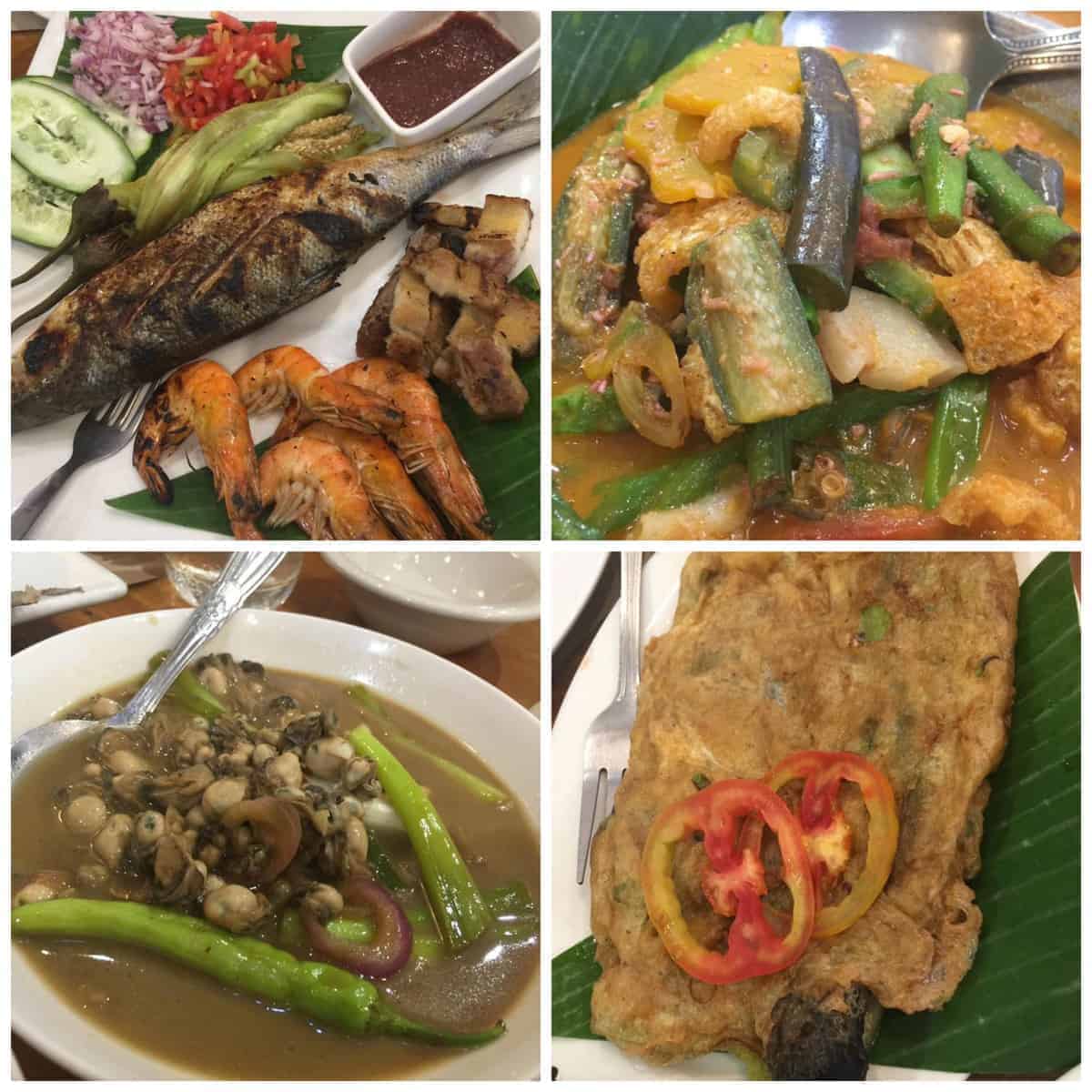 Lucky for me, I brought along my trusty PEPCID® on the trip. I was able to satisfy my food cravings and relish the wonderful company of family and friends without the fear of heartburn interrupting an otherwise delicious adventure. I was able to enjoy my favorite dishes and explore new flavors without worrying about the pain and discomfort of acid reflux. Hearty dishes such as this shrimp couvillion used to bring in tow grueling symptoms of indigestion but with PEPCID® Complete fast and lasting relief, there's no need to give up great tastes.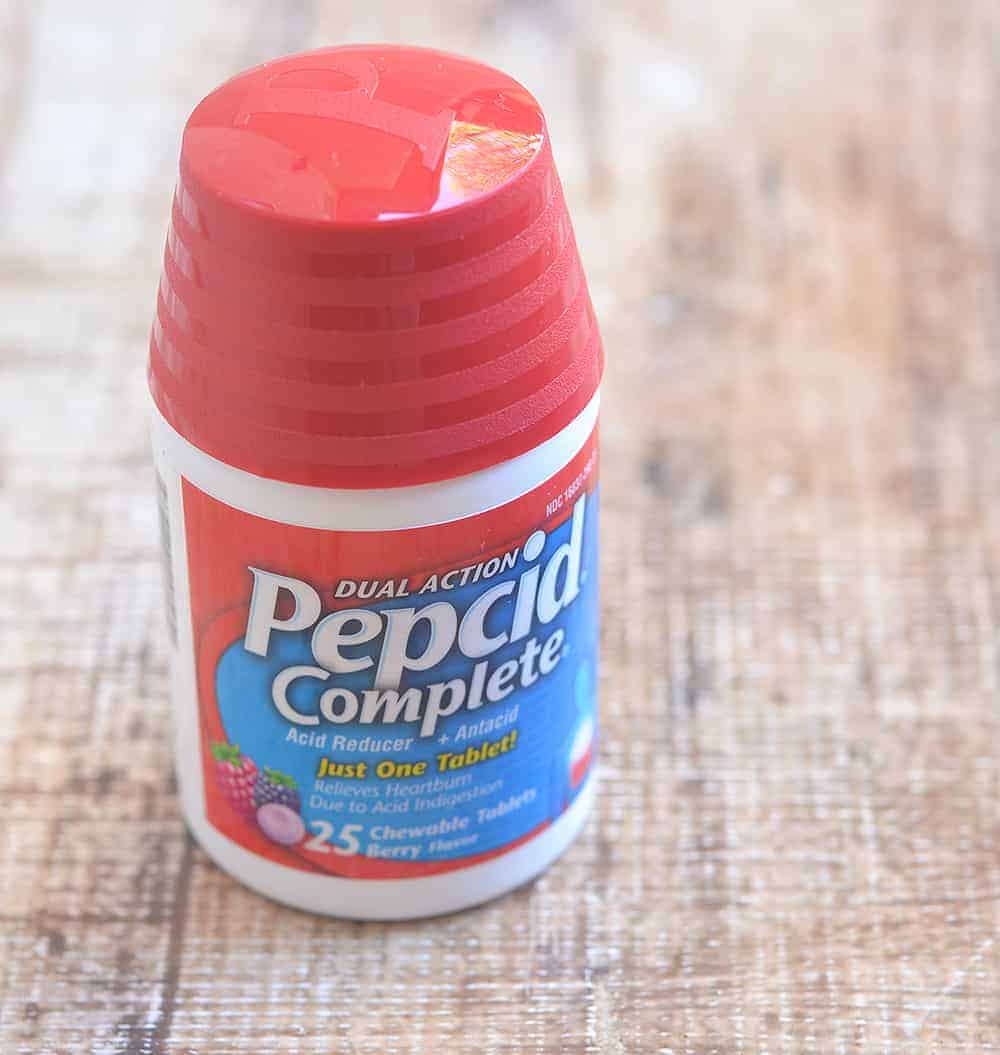 PEPCID® recently hosted the 100 Course Dinner in New Orleans wherein "Top Chef" Chef Isaac Toups invited five guests at his NOLA restaurant, Toups' Meatery, to enjoy great food and great conversations. It was truly an epic meal where all came together to relish a delicious 100 Course Dinner and amazing company. To read more about the remarkable event, visit the Carpe Dinner website here.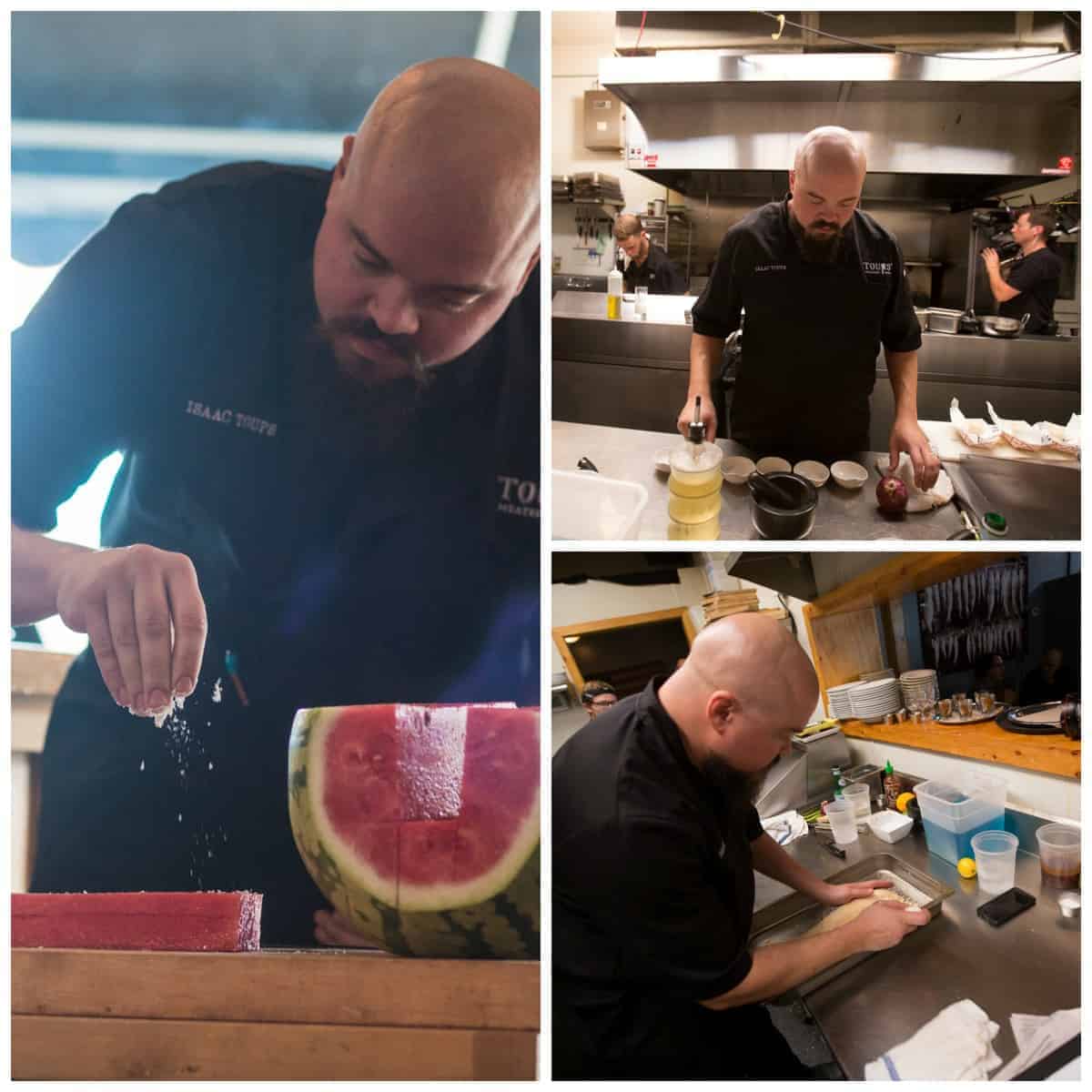 For more information on PEPCID® products, visit the PEPCID® website or the PEPCID® Facebook page. For delicious food inspirations, follow @PEPCID on Instagram.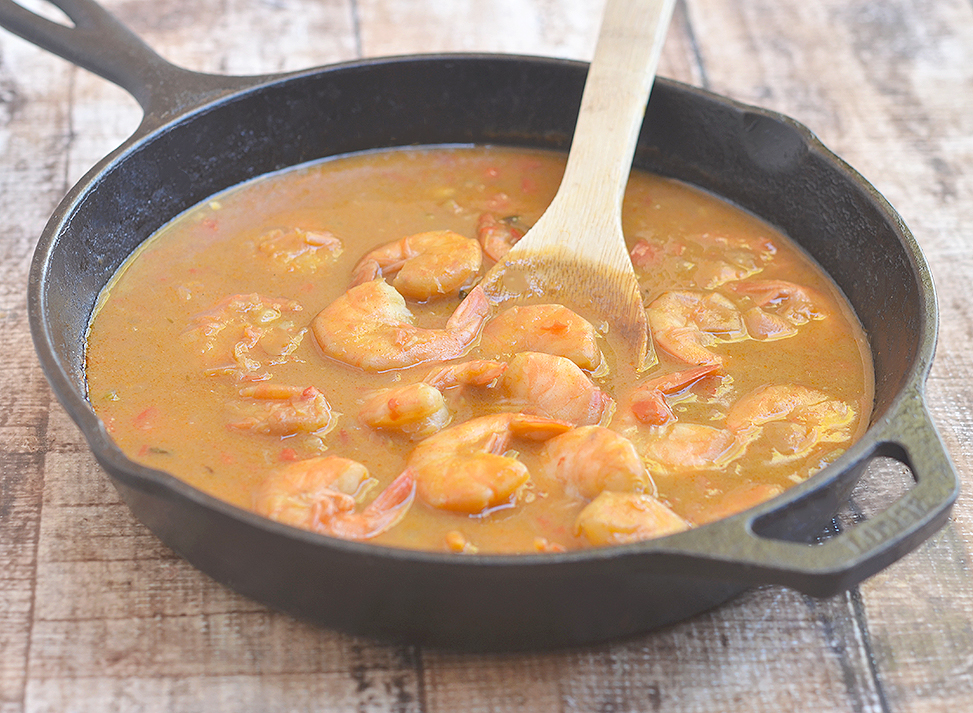 Couvillion is a traditional Louisiana dish made with fish, shrimp or choice seafood cooked in a rich tomato gravy. Despite the fancy name, it's ridiculously easy to make and perfect for busy weeknights. Onions, celery, and bell peppers, known as the Holy trinity in Creole cooking, are first sauteed in a nutty roux base to release flavor. Tomato sauce and white wine plus a healthy dose of paprika and cayenne pepper are added for a thick, deliciously seasoned sauce that's amazing over steamed rice.

Shrimp Couvillion
Ingredients
¼ cup butter
¼ cup flour
1 small onion, peeled and diced finely
1 small red bell pepper, peeled, cored and diced finely
1 celery rib, diced finely
4 cloves garlic, peeled and minced
2 large tomatoes, pureed
½ cup dry white wine
3 cups fish, shrimp or seafood stock
1 tablespoon cayenne pepper
2 teaspoons smoked paprika
2 bay leaves
2 sprigs thyme
salt and pepper to taste
2 pounds shrimps, heads removed and deveined
Instructions
In a thick bottomed pot over medium heat, melt butter. Add flour and cook, stirring regularly, for about 4 to 5 minutes or until lightly browned.
Add onions, bell peppers, celery, and garlic. Cook, stirring occasionally, for about 4 to 5 minutes or until translucent.
Add pureed tomatoes and stir until emulsified. Add white wine and stock. Stir until combined. Add cayenne pepper, smoked paprika, bay leaves, and thyme. Bring to a boil. Lower heat and simmer for about 1 hour, stirring occasionally. Season with salt and pepper to taste.
Add shrimps and continue to cook for about 6 to 8 minutes or until cooked through. Serve hot with rice.