Hello, my peeps! It's that time of the month again. It's time for cool prizes and cool winners. Please join me in congratulating last month's winner:
#76 Romeo
KP giveaways are going on almost two years 2 years now and I am super excited to say, last month's Fire HD 6 Tablet giveaway was the most successful so far. 234 entries, you guys! Thank you, thank you for making these giveaways so much fun. As always, there is no purchase necessary and you're never required to follow me on any of my social channels such as Facebook, Pinterest, Twitter, Google+ or Instagram. You can, if you wish, subscribe to my email newsletter to keep updated of new recipes and giveaway announcements. 😉

I've had this month's giveaway ready to post since last Friday but as these monthly events are my way to update you on the goings on at Kawaling Pinoy,  I thought I'd wait for a few more days until I had more news about Kawaling Pinoy's app I mentioned here last month. However, I was informed by the company who handles the app that the whole process with Apple takes about 5 days to 3 weeks.  Anytime now, woohoo!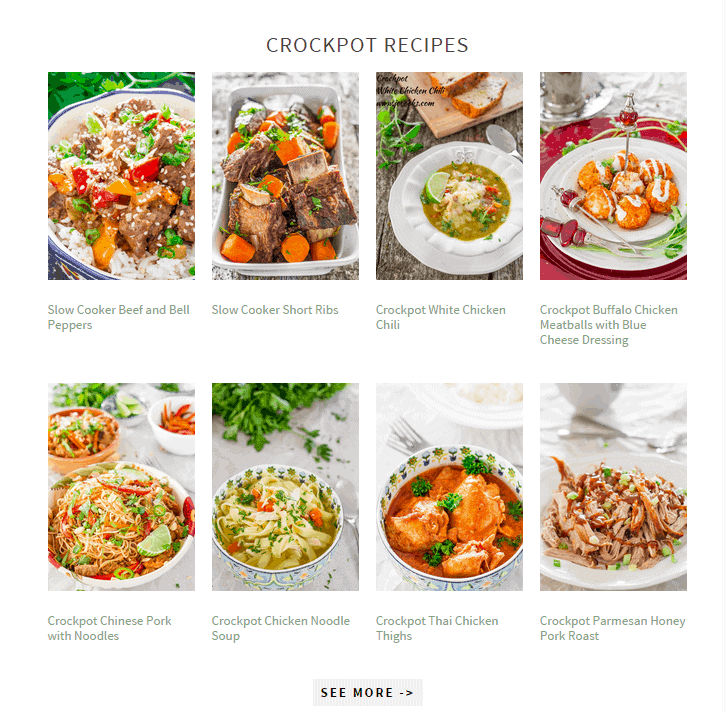 Another thing that's underway is the revamping of KP's recipe index. I've never really liked how the index was set up and I am so excited to have found a web developer to fix it. I am hoping with Danielle's magic touch, we can turn it into something as neat and easy to navigate as the photo above. BTW, the above image I screenshot from one of my favorite food blogs, Jo Cooks. I love to cook and I think I have a few good stuff up my sleeves. But boy, Jo never ceases to amaze me with all the amazingly delicious food she churns out every day!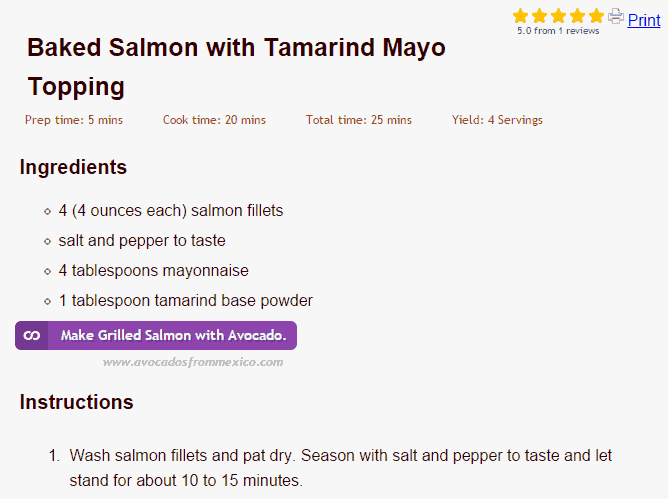 My goal is to make Kawaling Pinoy a useful companion in all your kitchen adventures and I am continually figuring out ways to improve reader experience. One of the recent projects I worked on was to change how the recipes are written. It took me three long months of editing each and every one of the 300 plus recipes but I am happy to report, all ingredients in the recipes (like the above) are now listed according to order of use. This small change will definitely facilitate the cooking process, making the recipes clearer and easier to follow.

The biggest change that happened this month is that from shared hosting, KP is now on VPS! I signed up for the cheapest web hosting plan possible when I launched both of my websites in late 2012 and early 2013, respectively. I was very happy with Bluehost (affliate link!) in the 2 years I was with them and from personal experience, I highly recommend them if you are thinking of starting your own blog. With plans from $3.95 a month, A+ customer service and offer of free domain, they're the best way to go.  However, because of the growth in KP traffic these recent months, the site kept "shutting down" at least 2 to 3 times a week. I was told KP has "outgrown" its shared hosting and it was time to move up to a virtual private server. I don't really understand all the techie jargon but in simple terms, it's like I was renting an apartment with a few other people. It was fine and dandy and we all got along but when I brought over a lot of guests, the landlord would kick them out as there was not enough room in the apartment to accommodate everyone. Since I love to party and have my friends over, I decided to get my own condo! Now we have enough space to comfortably visit. Of course, the condo needs to be kept clean and well-maintained. This is where Danielle (NOT an affiliate link! This gal is just awesome!) comes in. If you are looking to move to VPS, her company provides various tiers of VPS hosting as well as the daily back ups and other behind the scenes stuff I have zero clue about.

G and I both enjoy spontaneous road trips and I love taking pictures of the places we visit. My bulky camera is just too much of a hassle to lug along when all we want is to be unencumbered. G got me this Polaroid cube a few days and I've been carrying it with me everywhere I go. It's just slightly bigger than a quarter and yet it takes amazingly clear videos and still photos. It's really awesome for capturing life as it happens. You can read more about it and watch it in action here.

Giveaway Rules:
We are drawing

one (1)

winner and for the giveaway prize, the winner will receive a

Polaroid Cube Mini Lifestyle Action Camera

. If winner is from the Philippines, a comparable product will be sent. Please note that Kawaling Pinoy giveaways are wholly supported by me and I do not receive any compensation for the products I present as prizes.
To enter, please leave a comment below: "

What do like to do for fun

?"
Giveaway ends 

11 PM Pacific Time on Wednesday, April 22, 2015

. The winner will be selected via Random.org. The winner will be notified via email and will be announced here by Friday, April 24. The winner needs to respond within 48 hours or an alternate winner will be selected. No purchase necessary to enter or win.
Giveaway is open to residents of the U.S., Canada and the Philippines and who are 18 years of age or over at time of entry. Kawaling Pinoy assumes no responsibility for late or misdirected entries due to SPAM, technological, or e-mail filtering issues.