October is National Breast Cancer Awareness month and I am so honored to be partnering with Kitchen Aid in support of this great cause through their 10,000 Cupcake Challenge.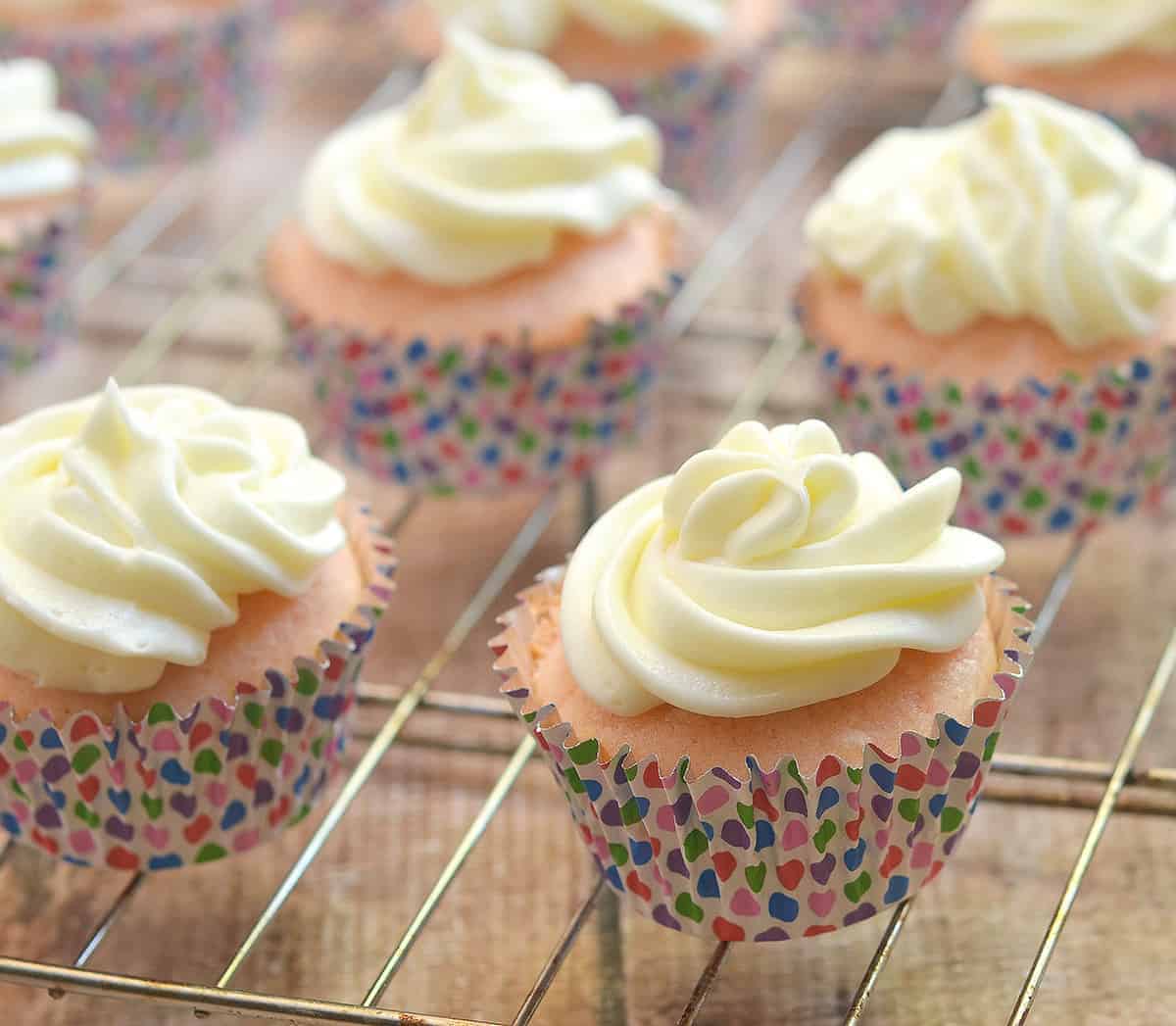 Breast cancer is an issue that hits close to home for me. I've personally witnessed the devastation this disease brings not only to the afflicted but also to their loved ones.
One of my cousins lost her mother to breast cancer when she was barely seven years old and spent the succeeding years shuffled to and from well-meaning relatives until she was permanently adopted by one of our aunts. Although she did find a loving home and for the most part had a stable childhood, I guess we don't really bounce back completely from something as heartbreaking as losing a parent.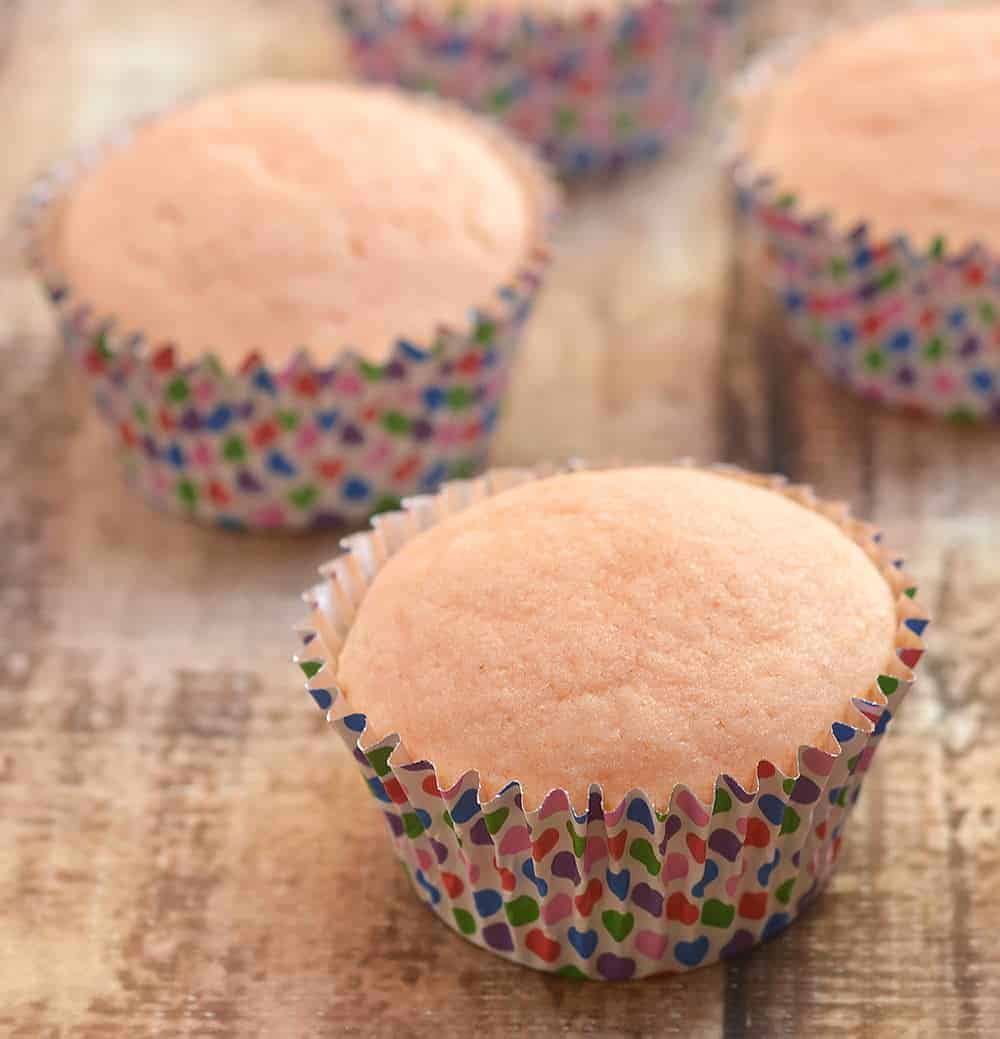 Through the love and support of my aunt who raised her, my cousin is now happily married and raising a family of her own. But like battling a horrible monster that won't stay buried, she experienced the worst scare of her life when a routine mammogram last year revealed lumps in her breast! Thank God, they were benign!
Although my cousin has been given a clean bill of health by her doctors, I guess we don't really bounce back completely from something as terrifying as the C word. She tells me sometimes she feels like Damocles, walking through life with a sword hanging by a horse's hair over her head just waiting to fall.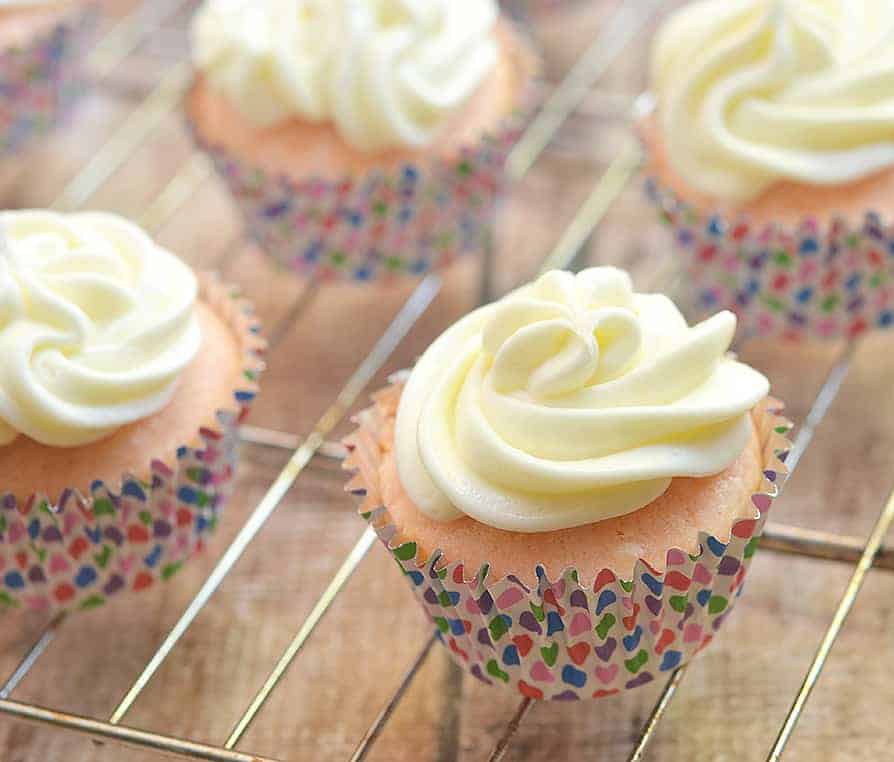 I can only imagine living life in such dread and I can only guess how the fear saps the joy of day to day. I am sure you all agree, no one should face this kind of threat. It's time to find the cure, it's time to get involved. Join me in the 10,00 Cupcake Challenge with KitchenAid to save lives!
Here are the ways you can participate in this initiative:
Participate in the 10,000 Cupcakes challenge-Bake your favorite cupcakes (these Pink Velvet Cupcakes are a good one to start with!) and share your original photo on Twitter and Instagram using the hashtags: #10000cupcakes & #donate and tagging @KitchenAidUSA. KitchenAid will donate $1 to support the fight against breast cancer.
Throw a #CookfortheCureParty-Host an office potluck, a family cookout or weekend brunch to benefit the Cook for the Cure cause any time of the year and encourage your guests to donate to Susan G. Komen.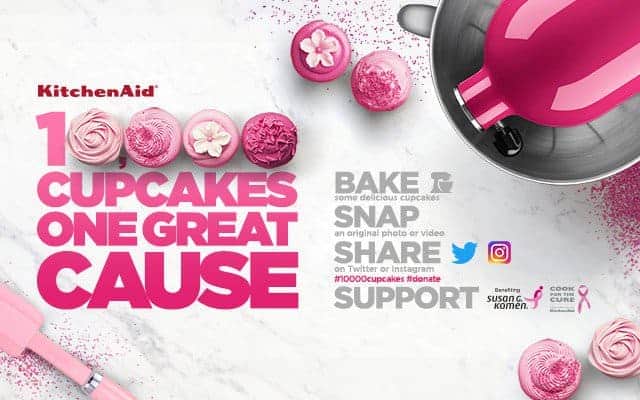 You can visit the Cook the Cure website to learn more about these initiatives and also for the chance to win a PINK KitchenAid! Hurry and join now,  the KitchenAid sweepstakes ends on October 16, 2016. Let's all make a difference!
Pink Velvet Cupcakes
These Pink Velvet Cupcakes are so moist and delicious. Topped with a delectable cream cheese frosting, they are the perfect sweet treat!
Ingredients
For the Pink Velvet Cupcakes
1¼

cups

all-purpose flour

¾

teaspoon

baking powder

⅛

teaspoon

baking soda

⅛

teaspoon

salt

½

cup

butter

room temperature

½

cup

granulated sugar

3 to 4

drops

pink food coloring

2

eggs

room temperature

1

teaspoon

vanilla extract

½

cup

buttermilk

room temperature
For the Cream Cheese Frosting
4

ounces

butter

at room temperature

4

ounces

cream cheese

at room temperature

2

cups

powdered sugar

1

teaspoon

vanilla extract
Instructions
For the Cupcakes
Preheat oven to 350. Prepare the muffin tins by lining with liners.

In a bowl, combine flour, baking powder, baking soda and salt. Whisk until well dispersed.

In a bowl, cream the butter and sugar using a mixer on medium speed for about 2 to 3 minutes or until light and fluffy. Add the food coloring and continue to beat.

Add the eggs one at a time, beating well after each addition. Add vanilla extract and continue to mix.

Reduce the speed to low and alternately add the flour mixture and the buttermilk, beginning and ending with the dry ingredients. Mix until just combined.

Using a scoop or tablespoon, divide batter into prepared muffin pan. Bake in a 350 F oven for about 12 to 15 minutes or until a toothpick inserted into the center comes out clean.

Remove from heat and allow to cool. Frost with cream cheese frosting.
For the Cream Cheese Frosting
In a bowl, combine butter and cream cheese. Using a mixer on high speed, beat for about 3 to 5 minutes, scraping the bowl down as necessary. Reduce the speed to low and slowly add the powdered sugar. Stir until incorporated. Add the vanilla and mix to combine.

Increase the speed to medium-high and whip the cream cheese mixture for about 1 to 2 minutes or until light and fluffy.