Hello, my peeps! I apologize for not posting new recipes and not answering most of your emails/comments these past three weeks. I do have a very good reason to explain my long absence and I am super excited to tell you all about it. After going over and over (and over!) the decision for many months, I finally made the big jump. Yes, I quit my job to blog full time! As much as I hate being away from the blog too long, I was too swamped on my last days at work with tidying up my department and getting it ready for the next person. But hey, hey, hey! Come April 1st (tomorrow!), I am all yours 🙂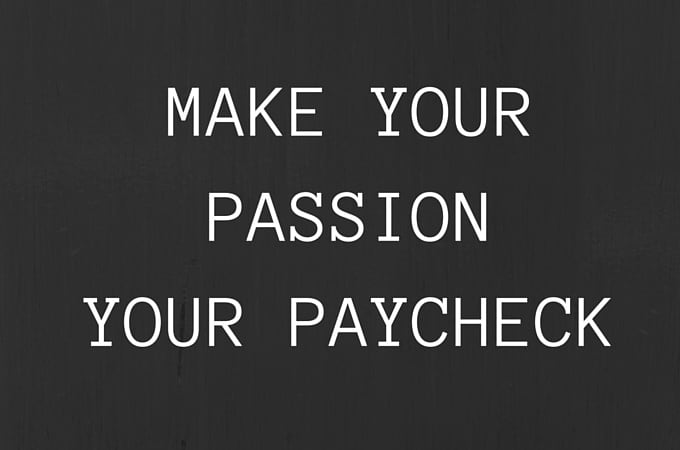 Guys, you made this possible. You made my dream come true! If I haven't said it before or haven't said it enough, thank you. Thank you for all your likes, comments, visits, social shares and support of Kawaling Pinoy. Because of you, I am able to be out there, living my passion, doing what I love to do. It is an awesome journey and I appreciate your taking the ride with me.
THE TRAFFIC

As I expected, traffic in February took a dip from the crazy busy, awesome month that was December. Although it is disheartening and slightly terrifying to see a decrease, I am glad that KP traffic has remained mostly steady at around 850, 000 pageviews a month, even without the surges from major holidays. Now that I am free from a 9 to 5 job, I am hoping to build traffic through posting recipes daily and actively promoting my content on social media. I am also hoping to get started with a YouTube channel as an additional traffic source. #allfingersandtoescrossed
THE MONEY MATTERS
Blogher-$2,467.97
The Blogger Network-$2,264.62
Chicory App-$97.59
Swoop Publishing-$83.71
Total: $4912.92
With companies tightening their advertising dollars after the heyday of holiday months, January usually brings in the worst revenue of the year. Fortunately, as February and the middle months roll in, we begin to see improvement in ad rates and revenue. These fluctuations can be a bit terrifying, especially now that I no longer have the cushion of a regular paycheck. My long term goal is to diversify my income streams and be less dependent on display ads. I am hoping to pursue more sponsored posts opportunities, improve my affiliate marketing strategy and maybe, build my own product (ecookbook!). As I also mentioned before, growing my other blog, Onion Rings and Things, is a major focus. Wish me luck, my friends! I am super excited about this big leap I made but at the same time, I am scared as heck!
THE EXPENSES
Food Cost-$320
$300 Giveaway-$300
Wpopt (Hosting and Support)-$158
Virtual Assistant-$200
Aweber Email Marketing-$69
Boardbooster-$20
Adobe Creative Cloud-$9.99
Tailwind-$9.99
Total: $886.99
I have to admit, I've never been very good with money matters. G, on the other, is pretty smart with his finances. Before I made the jump, we sat down together and took list of my monthly expenditure to access if I could afford to quit my job and give blogging a full go. With the loss of my regular paycheck, I definitely need to streamline my expenses. I have to carefully plan my recipes to cut on waste and evaluate if I still need a VA now that I have enough time to do a lot of the behind the scenes stuff. As I've said, I am scared as heck! I've worked all my life for a company and owning my own business is a whole new territory. BUT! I have to do this. I can't allow fear and uncertainty cripple me from walking the path I want to take.
THE RECIPES
Snow Peas and Shrimp Stir-fry
Leche Puto
La Paz Batchoy
Beef in Creamy Mushroom Sauce
Chicken Pastel
Suman Malagkit
For February, I had a measly total of 6 recipes. BOO me! My folks, I promise to do better this coming month. Here's to fresh recipes daily!
Of the 6 recipes, Leche Puto seemed to have hit the spot best with you guys, judging from the number of comments and views. My top pick, however, is the beef in creamy mushroom sauce. With succulent beef, tender mushrooms and rich sauce, it is absolutely delicious over generous helpings of rice!
WHY DO I SHARE THESE REPORTS?
Discipline and organization have never been strong suits of mine. I am hoping my posting these reports monthly will give me some sort of accountability and a concrete picture of what I want to accomplish. I am also hoping the little things I am learning will be of good use to my fellow bloggers and serve as inspiration to our kababayans who are thinking of starting their own blogs but are hesitant about making the jump. It's time to live your passion-to do something you're pumped up about and enjoy. Instead of just earning a living doing something you tolerate, harness your passion and do something great.
Our last month's G-Shock Watch giveaway winner is:
#59 J. Husin
Congratulations!
Thank you, everyone, for joining! Don't forget to check out our winner's gallery for list of past winners!
THIS MONTH'S GIVEAWAY: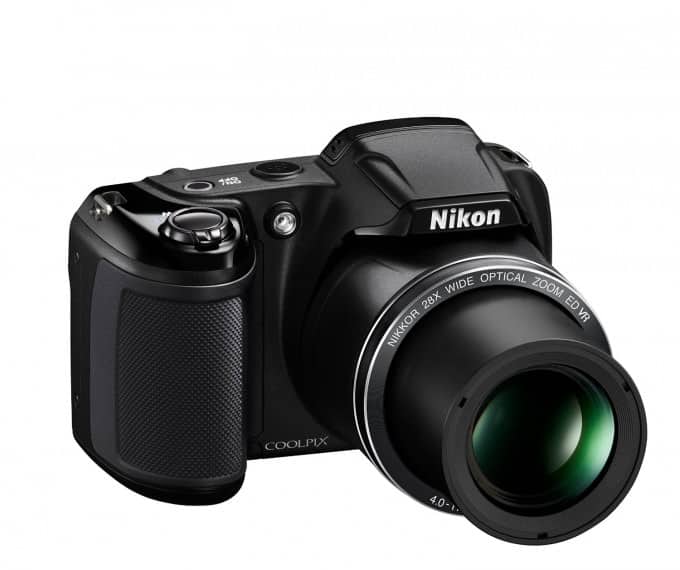 Nikon Coolpix L340 Digital Camera
28x optical zoom, 56x Dynamic Fine Zooms
20.2-MP CCD sensor for bright, sharp photos and HD videos
Frame coverage: Approx. 99% horizontal and vertical (compared to actual picture)
HD 720p videos with sound bring your memories to life
Includes: LR6/L40 (AA-size) alkaline batteries (x4) , Lens Cap LC-CP25 (with cord), USB Cable UC-E16, Camera Strap
Giveaway Rules:
We are drawing

one (1) winner

and for the giveaway prize, the winner will receive a

Nikon Coolpix L340 Digital Camera

. Please note that Kawaling Pinoy giveaways are wholly supported by me and I do not receive any compensation for the products I present as prizes.
To enter, leave a comment below:

What is your favorite recipe on Kawaling Pinoy and why

?
Giveaway ends

11 PM Pacific Time on Wednesday, April 27, 2016.

The winner will be selected via Random.org. The winner will be notified via email and will be announced here by Friday, April 30, 2016. The winner must respond within 48 hours or an alternate winner will be selected. No purchase necessary to enter or win.
Giveaway is open to residents of all countries and who are 18 years of age or over at time of entry. Kawaling Pinoy assumes no responsibility for late or misdirected entries due to SPAM, technological, or e-mail filtering issues.