Two years. TWO YEARS! I can't believe it has been two years since I posted my first recipe on January 17, 2013. I still struggle with picture taking, shooting photos of the food I cook remains an uphill battle but I'd like to think my food photography/styling has improved from this bistek photo below. Ha!
Guys, this is going to be a long, long read. So before I proceed further, let me congratulate our 13-Piece Cuisinart Stainless Steel Cookware Giveaway winner:

Transparency has been a popular trend in the blogosphere these recent years and quite a number of bloggers I follow share monthly income and traffic reports on their blogs. I've been considering for awhile to do the same here at Kawaling Pinoy but I find a tad uncomfortable opening the door to the back end stuff of my blogs. Posting all the "intimate" details for everyone to read is like running buck naked across a football field. But you know, I have benefited a lot and have taken away invaluable wisdom from these said reports. Being privy to the ins and outs of other blogs has helped me make wiser decisions about my own blog. Reading and watching other bloggers grow their income and traffic from month to month can be truly inspiring. So yeah, starting this month, TODAY, I will be joining the cool kids and will be doing the same income/traffic reports here. Every month, I will be sharing with you, my readers, my little successes and failures in growing Kawaling Pinoy into a full-time job. Yay!

(click image to enlarge)
As you can see from the progression of Kawaling Pinoy over the last two years on the graph above, it takes considerable time to build readership. During the first months, it was only me, myself and I reading Kawaling Pinoy. Blogging is a fun ride but it can also be a very lonesome journey. A huge percentage of bloggers give up in the first year because it can really be disheartening to have so much to say and have no one to listen. When I received my first comment on the blog on March 24, 2013, I was beside myself with glee. Oh, what joy! Someone finally found me!
December 2014 Income
Total: $2855.32
The day I made my first .40 cents from Google Adsense, I pranced around like I hit a million dollar jackpot. Forty whopping cents were barely enough for a pack of gum but what they stood for was priceless.  They represented possibilities.
December 2014 Traffic

Last month, of course, was super special, super busy because of the holiday season. I hit my all-time highs in traffic and earnings because of you visiting for Noche Buena recipes and menu ideas. Thank you, thank you all your likes, comments and continued support of Kawaling Pinoy. I am grateful.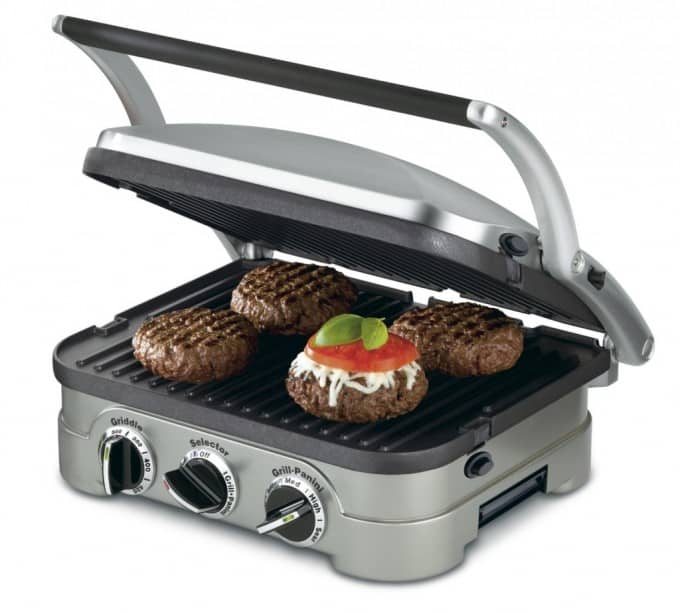 Kawaling Pinoy turned 2! For this month's giveaway, we are drawing TWO winners!
Cuisinart 5-in-1 Griddler
5-in-1 countertop unit works as a contact grill, panini press, full grill, full griddle and half grill/half griddle

Brushed stainless-steel housing; sturdy panini-style handle; floating cover to adjust to thickness of food

Removable and reversible nonstick cooking plates drain grease for healthy cooking; integrated drip tray

Adjustable temperature controls with indicator lights; gourmet recipes and scraping tool included

Product Built to North American Electrical Standards
Giveaway Rules:
We are drawing

two (2) winners

and for the giveaway prize, each winner will receive a

Cuisinart 5-in-1 Griddler. 

If winner is from the Philippines, a comparable product will be sent. Please note that Kawaling Pinoy giveaways are wholly supported by me and I do not receive any compensation for the products I present as prizes.
To enter, please leave a comment below: "

Would you be interested in reading Kawaling Pinoy's monthly traffic and income reports? Or would you find this TMI (too much information)?

"
Giveaway ends 

11 PM Pacific Time on Wednesday, February 18, 2015

. The winner will be selected via Random.org. The winner will be notified via email and will be announced here by Friday, February 20, 2015. The winner needs to respond within 48 hours or an alternate winner will be selected. No purchase necessary to enter or win.
Giveaway is open to residents of the U.S., Canada and the Philippines and who are 18 years of age or over at time of entry. Kawaling Pinoy assumes no responsibility for late or misdirected entries due to SPAM, technological, or e-mail filtering issues.