Ok, my peeps, it's that time of the month again. It's time for a Gourmia 9 In 1 Air Fryer & Multicooker giveaway + September 2016 Monthly Income Report! I can't believe we've been doing these monthly giveaways for more than 3 years now. Three years! Time sure flies when we're having fun. 🙂
I am so excited about this month's giveaway prize. I bought one on Amazon last week for me and I am in love! I hope you'll find it of great use as I do mine. But first, let's take a quick look at September's traffic and income numbers.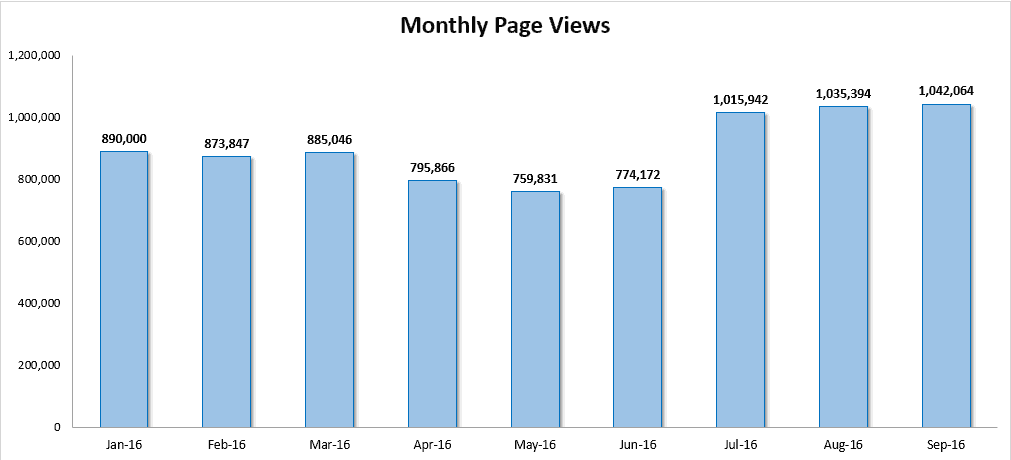 As you can see from the graph, traffic has been pretty steady at about 1 million pageviews a month. Considering I haven't been posting as frequently as I used to, I am glad that the 450-plus recipes we already have on the blog continue to buoy our traffic numbers. I know I should be more consistent especially since I am now a full-time blogger and time is no longer an issue but in my defense, I am actually working a lot behind the scenes. In fact, I am currently in the midst of importing recipes on both my blogs to a new plug-in and this means going through 700-plus recipes!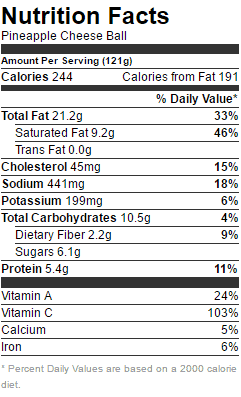 It's really tedious work as along with making sure the ingredients and instructions transferred correctly, I am also adding nutritional facts like the one you see above for each recipe. Nutritional facts are now a must for recipes to place on Google's mobile carousel and I am totally stressing out in trying to meet this requirement. They're easy enough to do for my Onion Rings and Things with the help of the calorie counter program I am using because the recipe ingredients are pretty standard but how in the world will be I able to calculate the nutritional values for pork ears or pork blood ? 😂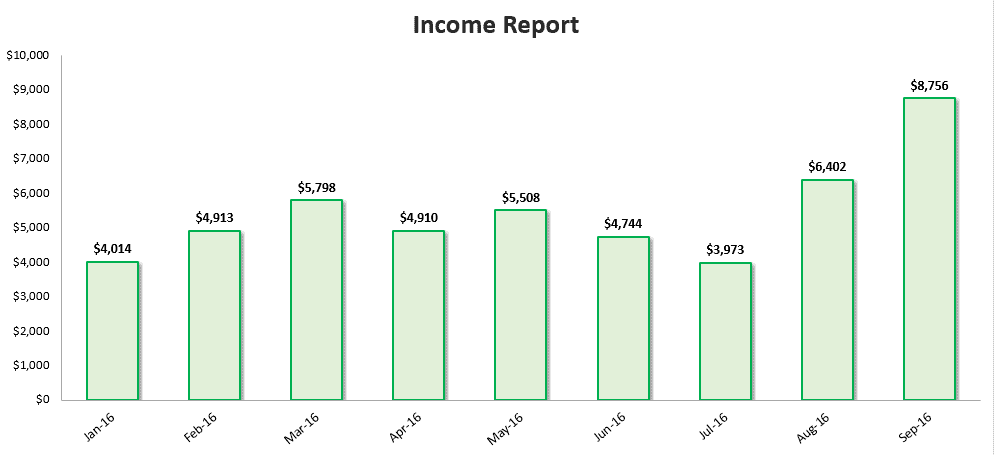 September income was, to describe in one word, amazing! Not only did I have a 37% increase in revenue from the previous month, Kawaling Pinoy hit an all-time high! This significant jump even without a significant change in pageviews was because the last months of the year are usually the most lucrative in terms of advertising. I was so glad to see both my major ad networks, Monumetric and Blogher, come in with strong numbers.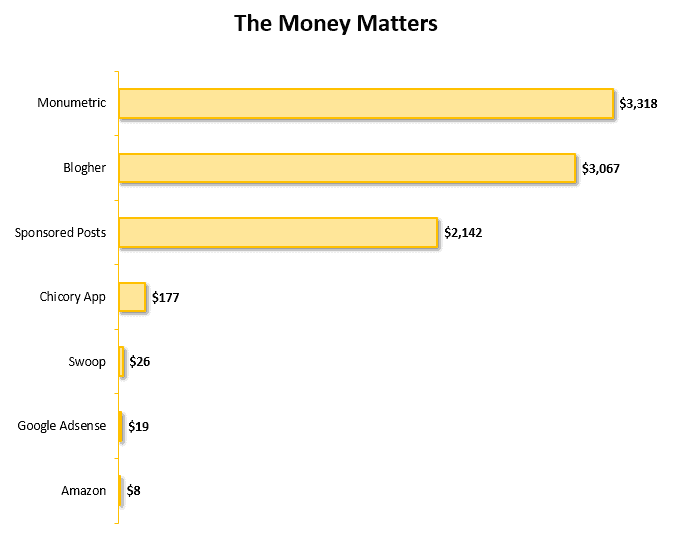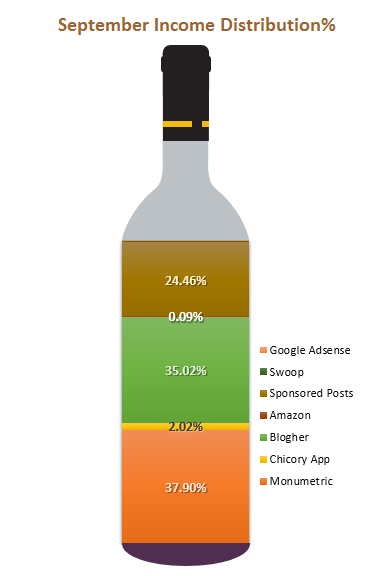 As you can see from the income distribution above, 24% of the month's revenue was from sponsored posts. Like I said before, I love doing sponsored posts not only for the additional revenue they bring but also because I am able to share with you some of my favorite brands. This type of monetization does bring a healthy boost of income yet as tempting it may be to accept all the opportunities presented to me, I only work with products I've personally tried or would actually buy for myself.
In November, one of the sponsored posts I did was for Meow Mix and, unfortunately, I did receive a rather harsh backlash from that. One Kawaling Pinoy recipe unsubscribed because I posted about "animal food." I usually take things like this in stride because firstly, we cannot please everyone regardless of how we much we try and secondly, Kawaling Pinoy readers as a whole have been very pleasant and supportive. In the four years of Kawaling Pinoy, I can count on my fingers the comments and feedback you can consider rude or out of line. 99.9% of your interactions with me have been encouraging and appreciative and I thank you for that.
Was I sell out for featuring cat food on a recipe blog? I think not. Our Benny who is only an animal to some is a treasured family member to us. He brings so much joy and happiness to our home, I just wanted you to meet him. I am sorry if my story about him didn't sit well with a few readers but you know what? Benny deserves his space on Kawaling Pinoy. 🙂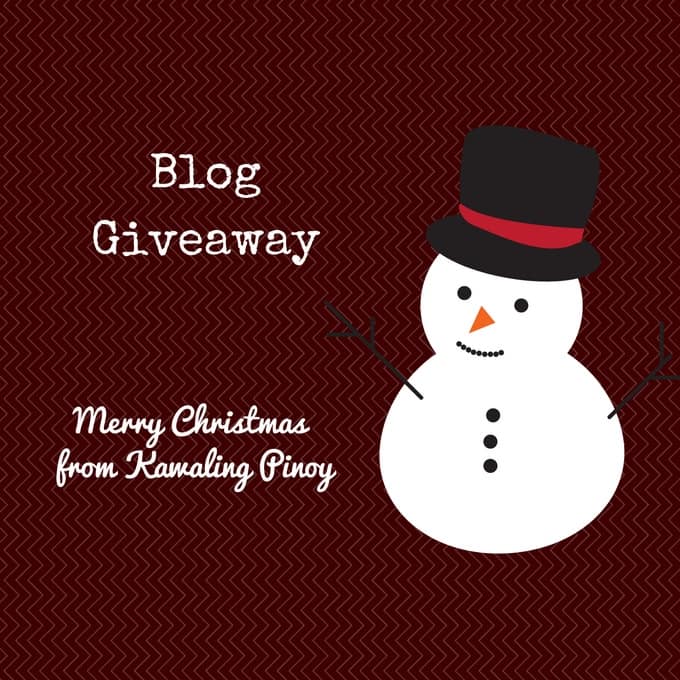 Blogging has changed my life in more ways than I could have ever imagined. Every day I wake up grateful.  To be able to do what I love and to be able to own my own business were dreams I hoped for but never really expected to happen. I am going home to the Philippines for a vacation without having to ask approval from a boss. I am going to spend precious time with my mother without having to worry if I still have a job when I come back. This freedom afforded me through blogging is priceless.
Every month, I share with you these reports because I am hoping the little things I am learning along the way will be of good use to my fellow bloggers and will serve as an inspiration to those who are thinking of starting their own blogs but are hesitant about making the jump. This month, I am going to take it a step further with a FREE blog giveaway!
Inspired by these reports and would like to start your own blog? Do you currently have a blog on free platforms such as Blogspot or WordPress and would like to self-host? It's time to live your passion, to do something you're pumped up about and enjoy. Instead of just earning a living doing something you tolerate, harness your passion and do something great! Join the giveaway by emailing me at lymanalo@kawalingpinoy.com or through this contact form. Tell me what you what you plan to blog about and I will choose one from the entries to win:
One year of free web hosting and one year of free domain registration. 
Please note that this giveaway prize is not transferable and the winner cannot opt for the cash value.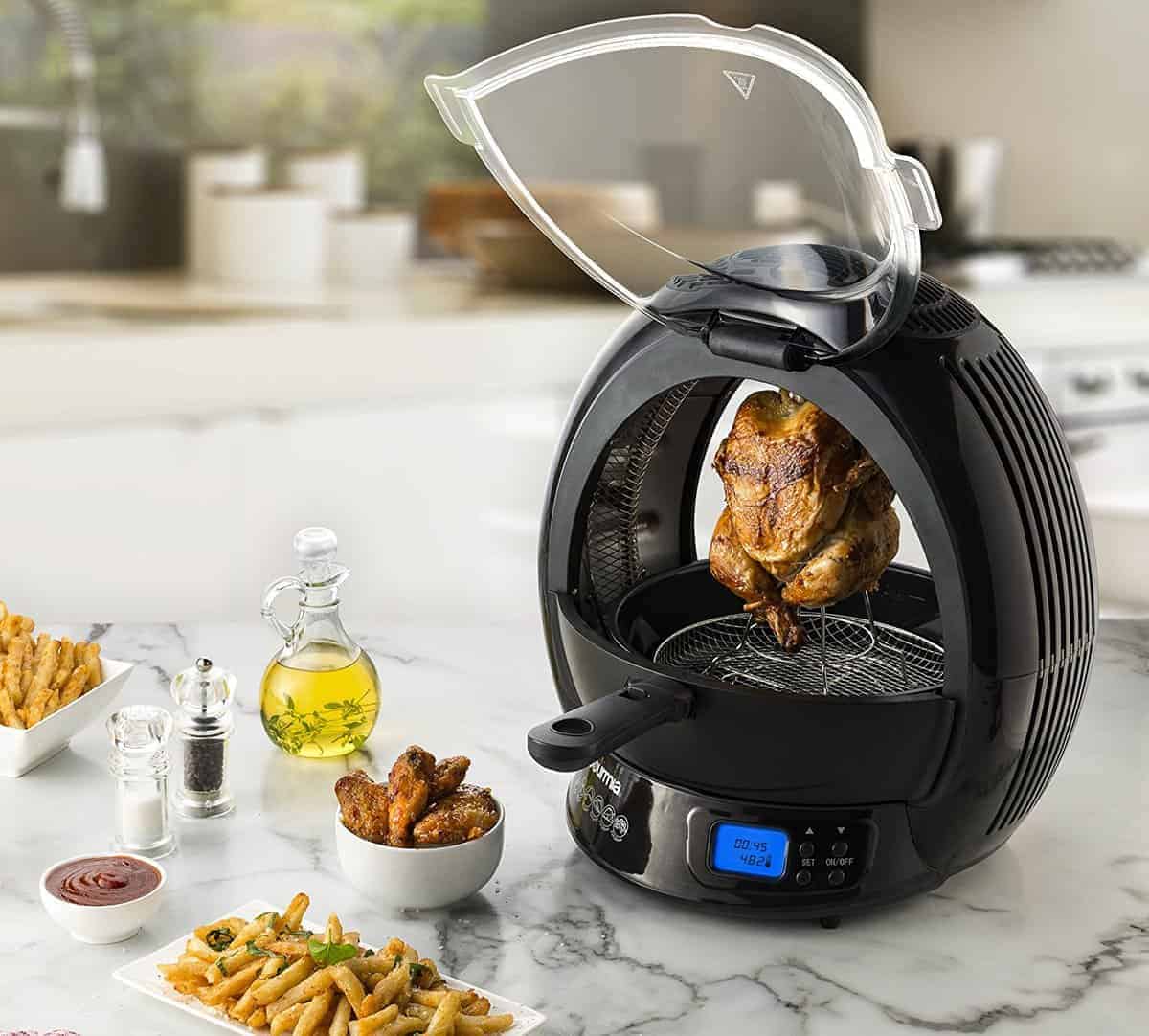 If blogging is not your thing, don't fret! Kawaling Pinoy is also giving away one Gourmia 9-in- 1 Air Fryer & Multicooker! If you love the taste and texture of fried foods but don't want the extra calories and fat from deep-frying, join the giveaway for a chance to win this cool kitchen appliance!
MULTIPLE SETTINGS: This convenient multi fryer does the job of both a multi cooker & air fryer. Enjoy several convenient cooking functions including stir fry, boil, bake, saute and roast.

GET PERFECT RESULTS: Powerful halogen heating with clear lid & internal lights, adjustable temperature & a LED timer with sound alerts ensure you can enjoy perfectly crisp food every time.

EASY CLEAN: Innovatively designed to give you utmost convenience. Removable covers, stir-fry basket, rotisserie grill and stir paddle make cleaning the fryer an absolute breeze.

BONUS COOKBOOK & ACCESSORIES: We provided an expanded bonus accessories pack, and step by step instructions & a recipe book for your multi fryer to get you started in no time!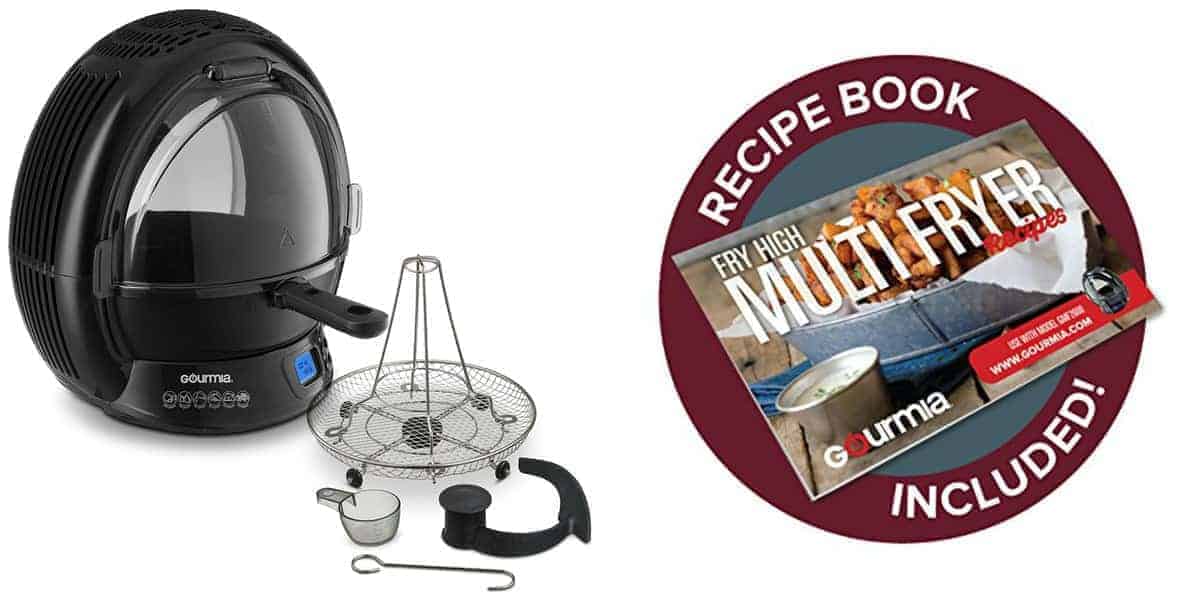 Before we proceed to the giveaway rules, here are the winners of our $200 Holiday Gift Box Giveaway and #SnapKawalingPinoy photo contest. Please note that due to the web hosting giveaway, I will not be drawing winners for the photo contest this month. However, there are two more sweepstakes going on here at Kawaling Pinoy courtesy of Meow Mix and a2 Milk®! You can enter the sweepstakes here and here for a chance to win $100 Visa Gift cards.
$200 Holiday Gift Box Giveaway:
#67 Kathlyn Barrozo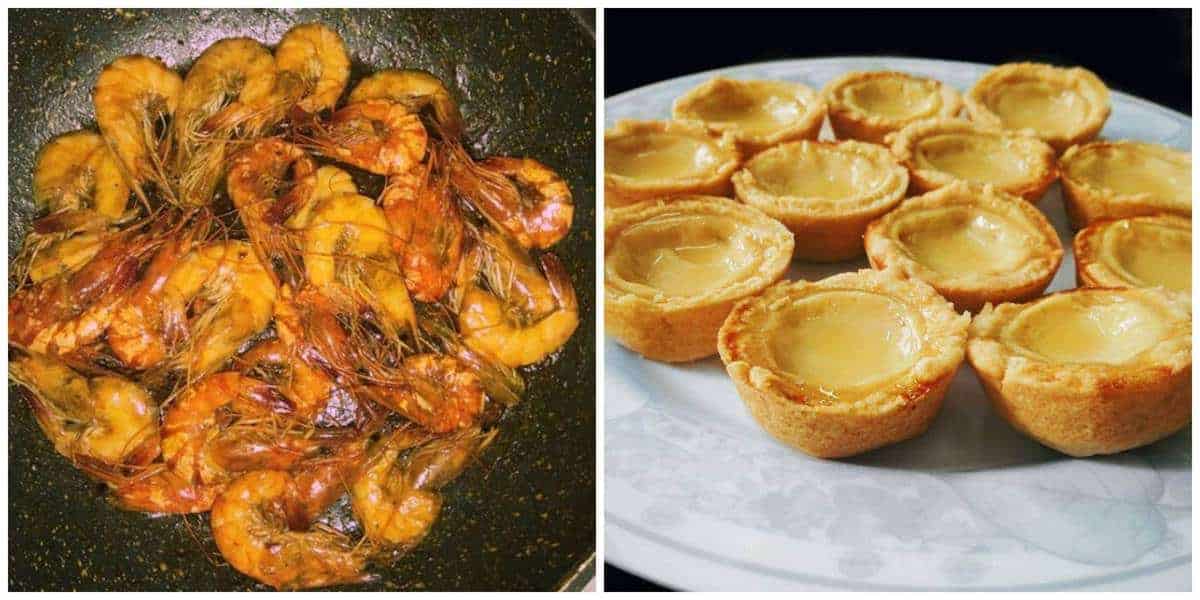 #SnapKawalingPinoy Photo Contest:
Shrimp with Oyster Sauce– Norelie via Instagram
Mini Egg Pies-Winkolstar via Instagram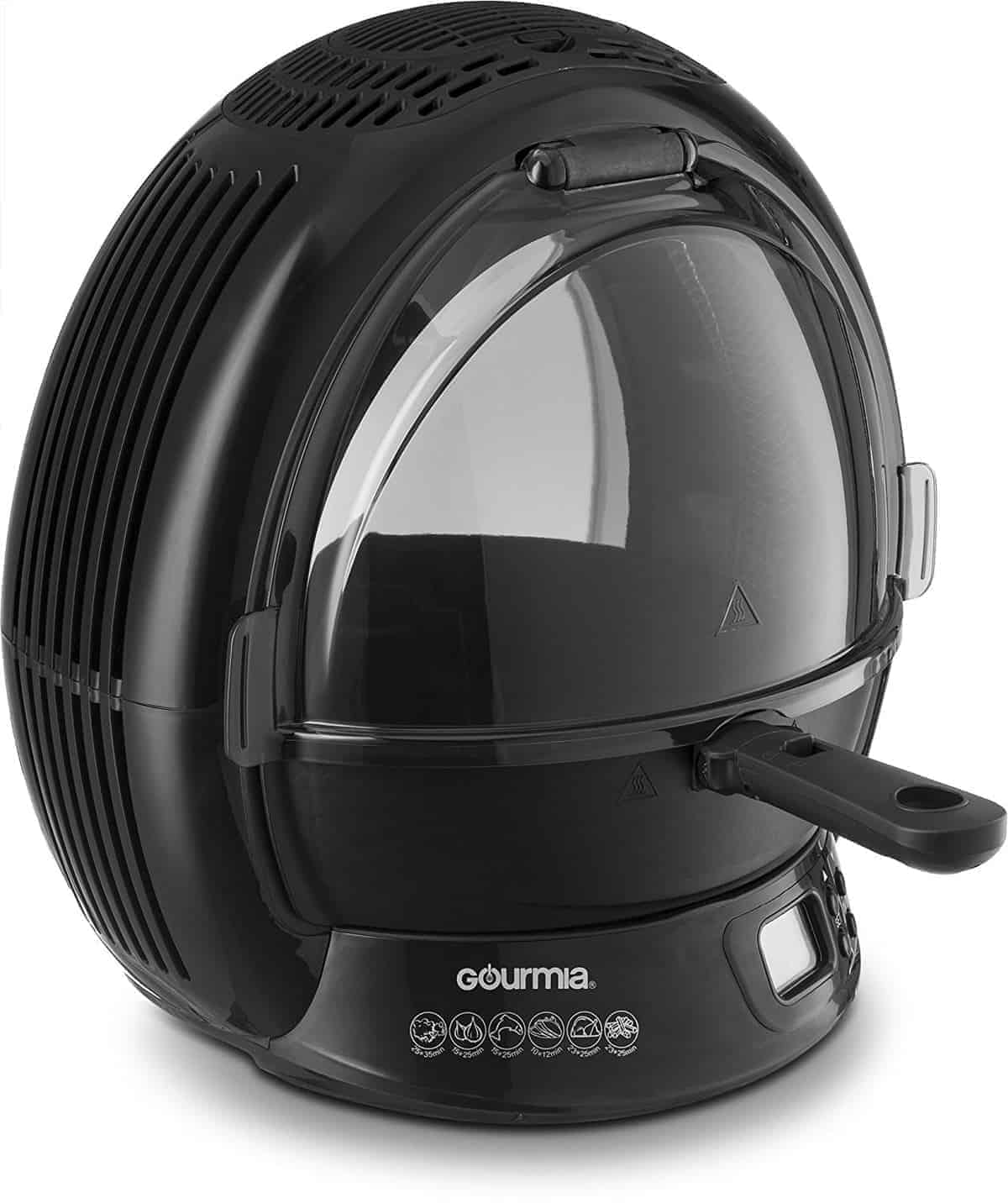 Giveaway Rules:
We are drawing one (1) winner and for the giveaway prize, the winner will receive a Gourmia GMF2600 9-in- 1 Air Fryer & Multicooker. If the winner is outside of the U.S., cash value of $130 will be sent via Paypal. Please note that Kawaling Pinoy giveaways are wholly supported by me and I do not receive any compensation for the products I present as prizes.
To enter, please leave a comment below: "What food do you serve on Christmas Day?"
Giveaway ends 11 PM Pacific Time on Wednesday, December 21, 2016. The winner will be selected via Random.org. The winner will be notified via email and will be announced here on or after Friday, December 23, 2016. The winner must respond within 48 hours or an alternate winner will be selected. No purchase necessary to enter or win.
Giveaway is open to residents of all countries and who are 18 years of age or over at the time of entry. Kawaling Pinoy assumes no responsibility for late or misdirected entries due to SPAM, technological, or e-mail filtering issues.