How was everyone's Christmas? I hope the day was filled with joy and good cheer. Here we are again with another of our monthly giveaways and income reports. Ready?
THE TRAFFIC

As in October, I saw very little traffic growth in the month of November at 1.05% in unique visits and 3.41% in pageviews. Like I've said before, result is often relative to the effort put in. I didn't post as many recipes as I normally do and other than my VA (virtual assistant A.K.A. my niece, Chei) actively maintaining Kawaling Pinoy's Facebook page, I did a dismal job of promoting my content. No new pins, no submissions to food photo sites and/or participations in social share groups. Thank goodness for Thanksgiving, the spike in blog visits on the days leading to this holiday helped with the increase in traffic even with me slacking off.
THE MONEY MATTERS
Blogher-$2602.68
The Blogger Network-$1819.70
Swoop Publishing-$252.37
Chicory App-$64.45
Total: $4739.20
The dip in Blogher earnings was due to two reasons. First, their ads were not displaying properly on the blog for 2 to 3 days, which meant zero revenue for said days. Second, it is normal for ad rates to fluctuate from month to month. Although I saw a little bit more traffic, I made less due to a lower cost per impression (CPM) in November than in October.
I've been actively pursuing sponsored posts opportunities for Kawaling Pinoy these past couple of months but I haven't had much luck. Suprisingly, my other cooking blog which has way less traffic fares better in getting approved for brand campaigns.
WHY DO I SHARE THESE REPORTS?
Discipline and organization have never been strong suits of mine. I am hoping my posting these reports monthly will give me some sort of accountability and a concrete picture of what I want to accomplish. I am also hoping the little things I am learning will be of good use to my fellow bloggers and serve as inspiration to our kababayans who are thinking of starting their own blogs but are hesitant about making the jump. It's time to live your passion-to do something you're pumped up about and enjoy. Instead of just earning a living doing something you tolerate, harness your passion and do something great.
LAST MONTH'S GIVEAWAY WINNER:
#95 May
Congratulations to our $200 Visa Gift Card winner and thank you everyone for joining!
THIS MONTH'S GIVEAWAY: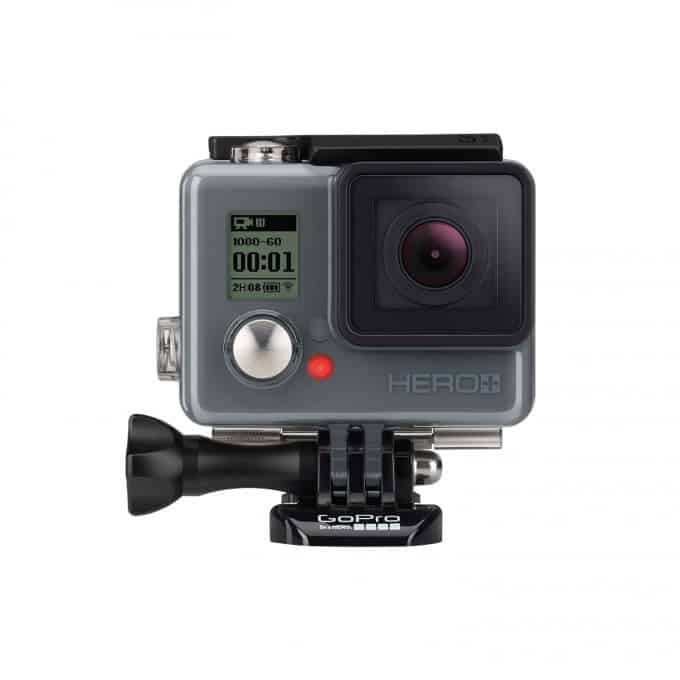 Records stunning, immersive 1080p60 and 720p60 video
Captures 8MP single, Time Lapse and Burst photos up to 5 fps
Built-in Wi-Fi and Bluetooth enables connectivity to the GoPro App or Smart Remote to adjust modes and settings, control the camera remotely, and view and share your content
Durable and Waterproof to 131′ (40m), designed to withstand extreme environments and conditions
Giveaway Rules:
We are drawing one (1) winner and for the giveaway prize, the winner will receive a GoPro HERO worth $200. If winner is from the Philippines or other countries other than U.S., the winner will receive a comparable product. Please note that Kawaling Pinoy giveaways are wholly supported by me and I do not receive any compensation for the products I present as prizes.
To enter, leave a comment below: What was your favorite gift this Christmas?
Giveaway ends 11 PM Pacific Time on Wednesday, January 20, 2016. The winner will be selected via Random.org. The winner will be notified via email and will be announced here by Friday, January 22, 2016. The winner must respond within 48 hours or an alternate winner will be selected. No purchase necessary to enter or win.
Giveaway is open to residents of all countries and who are 18 years of age or over at time of entry. Kawaling Pinoy assumes no responsibility for late or misdirected entries due to SPAM, technological, or e-mail filtering issues.