Don't you sometimes wish there are more hours in a day? Between working 9 to 5, sleeping 12 hours a day, cooking 6 to 8 recipes a week and watching 44 episodes of Once upon a Time on Netflix, I barely have time to do anything fun. Not enough time for cool things like:
Set up my Aweber newsletter

.  A reader wrote:
HI THERE.. I SUSCRIBED TO YOUR BLOG BUT I DON'T THINK I RECEIVED THE LATEST POST. PLEASE CONFIRM IF I'M ON YOUR LIST. THANKS.
Yes, you are subscribed. I'll work on my email updates soon. Promise.
Shoot cooking videos.

 When I launched Kawaling Pinoy in January 2013, my plan was to have a corresponding video for each and every recipe. Fast forward 19 months, here is where I'm at with that:

Post recipes daily

. It is my goal to have a recipe up at least 4 to 5 times a week. But sometimes (often), Facebook happens. I've been wasting my life since 2008.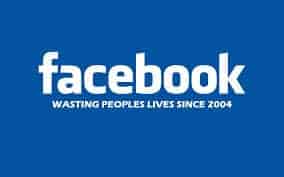 Launch a new blog

. As you all know, I maintain two cooking blogs, Kawaling Pinoy and Onion Rings and Things (which BTW, I haven't updated in almost a month). December of last year, I bought the domain The Lighter Side of Things with intentions to use it as a "skinny" food blog. So far, this is how the new site has progressed.  Boo me.

             Life is what happens when you are busy making other plans. ~John Lennon
Before we proceed to the simple rules, I'd like to send hugs and kisses to my daughter, Liane,  for sponsoring this month's giveaway. I ♥ my baby girl.
These are the latest additions to the popular BGA131 Neon Illuminator series. A layered face design creates a multi-dimensional look that is decorated with a splash of POP colors for the dial elements. $99 sale price.
Neon Illuminator Ultra-Violet LED Light
3D Dial Face
100M Water Resistant
Shock Resistant
Giveaway Rules:
We are drawing

one (1) winner

 and for the giveaway prize, the winner will receive

one (1) Baby G watch in the BGA131 series

.
To enter, please check G-shock website and leave a comment here below on what color you prefer if you win. Please note that Kawaling Pinoy giveaways are wholly supported by me ( in this case, sponsored by my daughter) and I do not receive any compensation for the products I present as prizes.
Giveaway ends 

11 PM Pacific Time on Wednesday, September 17, 2014

. The winner will be selected via Random.org. The winner will be notified via email and will be announced here by

Friday, September 19, 2014

. 

The winner needs to respond within 48 hours or an alternate winner will be selected

.

 No purchase necessary to enter or win.

 Due to the nature of this month's giveaway prize, please allow 4 to 5 weeks for mailing.
Giveaway is open to residents of the 50 states of the U.S., Canada and the country of the Philippines and who are 18 years of age or over at time of entry. Kawaling Pinoy assumes no responsibility for late or misdirected entries due to SPAM, technological, or e-mail filtering issues.