Guys, would you believe this is now our 27th monthly giveaway? And our 5th monthly income report! Time flies too darn fast! Seemingly overnight, this mini-me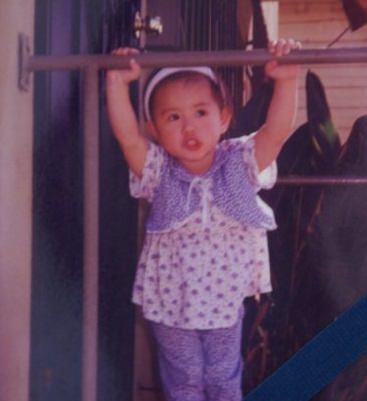 grew up into this gorgeous woman. It's her 25th birthday today and I can't be more proud of the beautiful person she has become inside and out. I am excited to see all the amazing things she'll do in this life.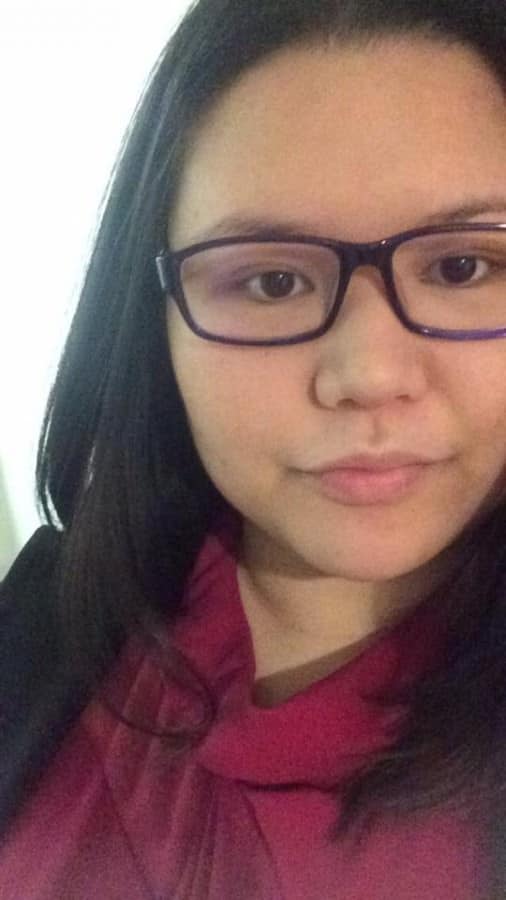 So , what's new at Kawaling Pinoy? Well, after many unsuccessful attempts on making an ecookbook myself, I decided to outsource it and finally got it done. The ecookbook is a collection of the top 20 most loved recipes here on Kawaling Pinoy and it's now available in a convenient pdf for you to download and/or print for FREE when you subscribe to email updates for FREE. I am very pleased with how the book turned out and I hope you find it useful in your homecooking. Just enter your email address on the form below (or on the blog's sidebar –>) and get the cookbook!
THE TRAFFIC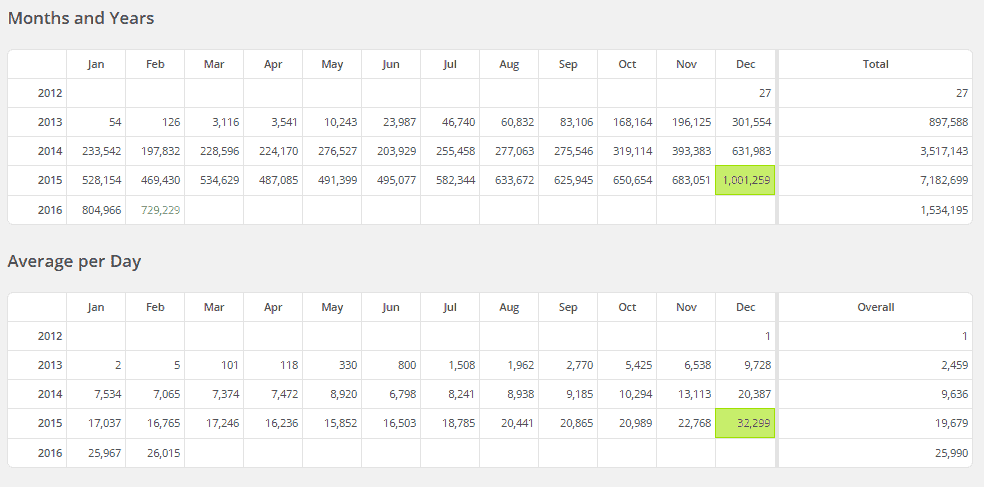 (click image to enlarge)
I don't have complete traffic numbers for January as for some reason, my Google Analytics got skewed up the later part of the month and was not "reading" daily visits and pageviews properly. But since this January was Kawaling Pinoy's 3rd year anniversary, I thought it will be fun to look back on our growth the past three years. 54 pageviews in January 2013, you guys! Our traffic in January 2016 is almost the traffic we had the whole 2013! I am just totally blown away by the love and support you have shown me. Once again, thank you for all your likes, comments, shares and visits to Kawaling Pinoy. Thank you for welcoming me to your kitchen and making me a part of your cooking adventures.
THE MONEY MATTERS
Blogher-$2116.06
The Blogger Network-$1725.82
Chicory App-$130.54
Swoop Publishing-$42.36
Total: $4014.78
If December's income report had me 😀  from ear to ear, I was all up in 😥 in January due to a 47% decrease in revenue! Although heartbreaking, this major dip at the first quarter of the year is very much expected. While December (when consumers are out to spend) is the best time for advertising, January (when everyone tightens their belts) is the worst of the year. Which, in a way, is a good thing. If January is the rock bottom in blogging revenue, then, there's nowhere to go but up.  In fact, I am already seeing an upward trend in February. So, yay!
It is no secret that I want to eventually quit my day job and blog full time. What I make on both my blogs has now surpassed my "work" income but I am still as scared as heck to give up the security of a regular paycheck. Despite all my big talk of living our passion, I am crippled by fear. But!!  I need to be more definitive with my goals. My food blogging as a career is no longer a question of if but WHEN. I have given myself a set date and ready or not (financially), I am jumping in head on. I have two cooking blogs yet as it stands right now, 90% of my blogging income comes from Kawaling Pinoy due to its larger reach. My goal in the months ahead is to build Onion Rings and Things into a viable blog. One of the things I did to help with the growth was re-brand the site and refocus its content. From a straight recipe blog, I am including crafts, simple do-it-yourself projects and printables. I would ♥ for you to check it out and let me know what you think. Click here and make me happy 🙂
THE EXPENSES
Food Cost-$280
GoPro HERO Camera Giveaway-$203.30
Wpopt (Hosting and Support)-$158
Virtual Assistant (management of Facebook page)-$100
Aweber Email Marketing-$69
Boardbooster-$20
Adobe Creative Cloud-$9.99
Total: $840.29
A few of you reached out to me regarding how to start your own blog. Thank you, I am honored and will be glad to help. I am presently working on a tutorial on how to set up a blog in few simple steps and will, hopefully, have it up as a resource page in the coming weeks. Also, I will be including in these monthly reports, not only revenue, but also my list of expenses to give you a clearer picture of what goes into maintaining a food blog.
THE RECIPES
Graham Balls
Beef Wonton Mami
Honey Walnut Shrimp
Ginisang Sayote with Chicken
Pork Guisantes
Fried Chicken A la Max's Restaurant
Beef and Baby Corn Stir-fry
Filipino Beef Tapa
Posting at a rate of one every 3 or 4 days, I had a total 8 recipes for the month of January. One of my goals this year is to post more frequently and up my number of recipes to about 12 to 16 a month. I am churning out content for Onion Rings and Things as well so I really, really need to hustle and bustle to make this goal happen.
Out of last month's recipes, my Max's Restaurant-style fried chicken appears to be your most favored. A bit time-consuming, true, but definitely worth the effort. Sarap to the bones talaga!.
My favorite, however, is the beef and corn stir-fry. I just love, love how the juicy beef slices and crisp vegetables intermingle with that amazing stir-fry sauce. A definite must-try!
WHY DO I SHARE THESE REPORTS?
Discipline and organization have never been strong suits of mine. I am hoping my posting these reports monthly will give me some sort of accountability and a concrete picture of what I want to accomplish. I am also hoping the little things I am learning will be of good use to my fellow bloggers and serve as inspiration to our kababayans who are thinking of starting their own blogs but are hesitant about making the jump. It's time to live your passion-to do something you're pumped up about and enjoy. Instead of just earning a living doing something you tolerate, harness your passion and do something great.
Wow! I think we've covered enough for the day. Let's move on to last month's $300 winner and our spanking new giveaway!
#116 Bernadette Balino
Congratulations!
THIS MONTH'S GIVEAWAY:
Shock Resistant
100M Water Resistant
LED light with Afterglow
Tide graph (tide level for specific date and time)
Tidal trend indicator (shows tidal changes over the next 12 hours)
Moon Data (moon age of the input data)
Thermometer
Display range: -10 to 60 C (14 to 140 F
Display unit: 0.1 C (0.2 F)
Hand shift feature (hands move out of the way to provide an unobstructed view of the digital display)
World Time
29 time zones (48 cities), city code display, daylight saving on/off
Giveaway Rules:
We are drawing

one (1) winner

and for the giveaway prize, the winner will receive a

Baby-G shock watch (BGA 180 series)

. Please note that Kawaling Pinoy giveaways are wholly supported by me and I do not receive any compensation for the products I present as prizes.
To enter, please click here and check out the different colors available. Leave a comment below:

What color to do you like

?
Giveaway ends

11 PM Pacific Time on Wednesday, March 23, 2016.

The winner will be selected via Random.org. The winner will be notified via email and will be announced here by Friday, March 25, 2016. The winner must respond within 48 hours or an alternate winner will be selected. No purchase necessary to enter or win.
Giveaway is open to residents of all countries and who are 18 years of age or over at time of entry. Kawaling Pinoy assumes no responsibility for late or misdirected entries due to SPAM, technological, or e-mail filtering issues.