One of my fondest childhood memories was my mother fixing me up a glass of milk. When I was growing up, she always made sure I had an ice-cold glass before I went to school in the morning and a warm cup before I went to bed in the evening. It's no surprise drinking milk has become my lifelong habit. An ice-cold glass of milk gulped straight up when I wake up in the morning and a warm cup of milk leisurely sipped before I tuck myself in for the night have been the best parts of my day all these years.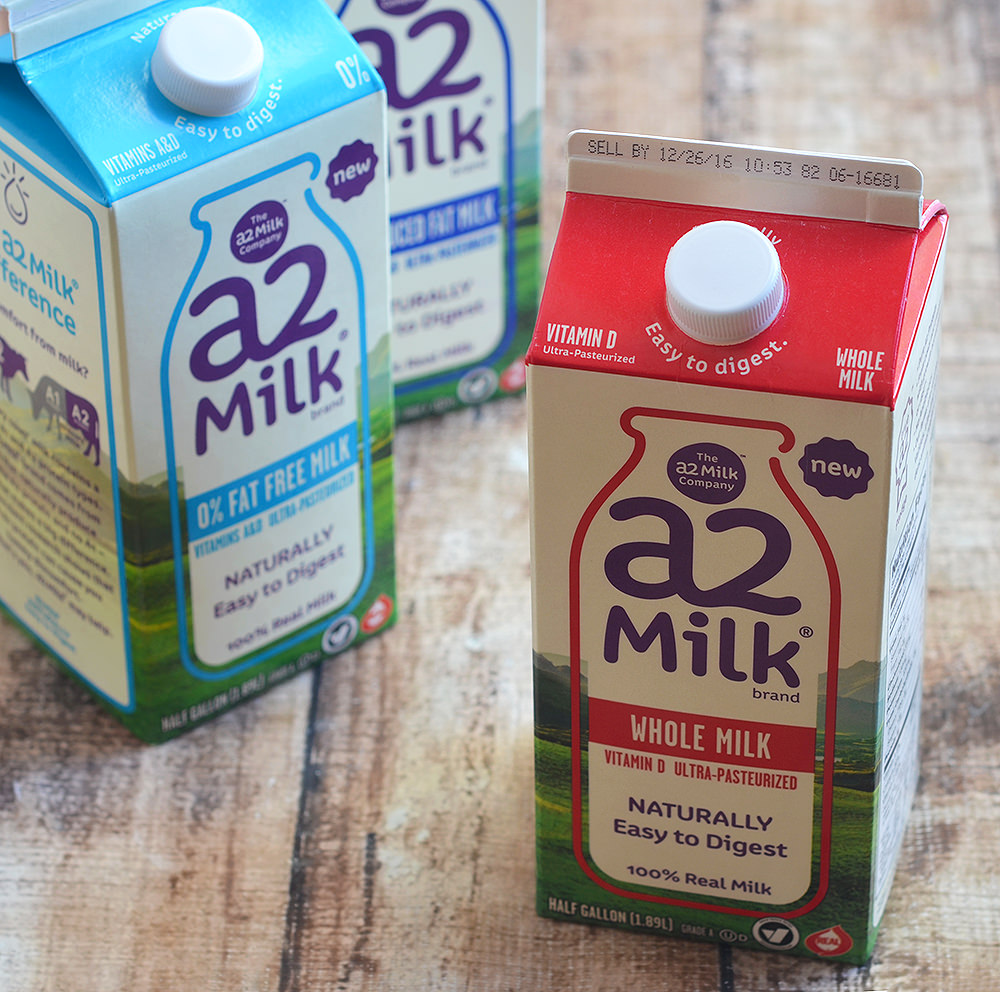 As I got older, however, I noticed I could no longer tolerate milk as I used to. Unfortunately, our bodies produce fewer lactase enzymes as we age and lactose become harder to process. Of course, it doesn't help that as an Asian I am more predisposed to lactose intolerance. Milk, which has been a source of comfort all my life, now brings nothing but discomfort.
I'll enjoy a serving as usual and in a couple of hours I'll be on the sofa doubled up in pain from cramps, bloating or nausea. If you have lactose insensitivity, you know the Post-Dairy Digestive Discomfort experienced from milk consumption is far from fun. Those tummy troubles? Ugh, not convenient. It's unpleasant enough to make me want to swear off my favorite drink!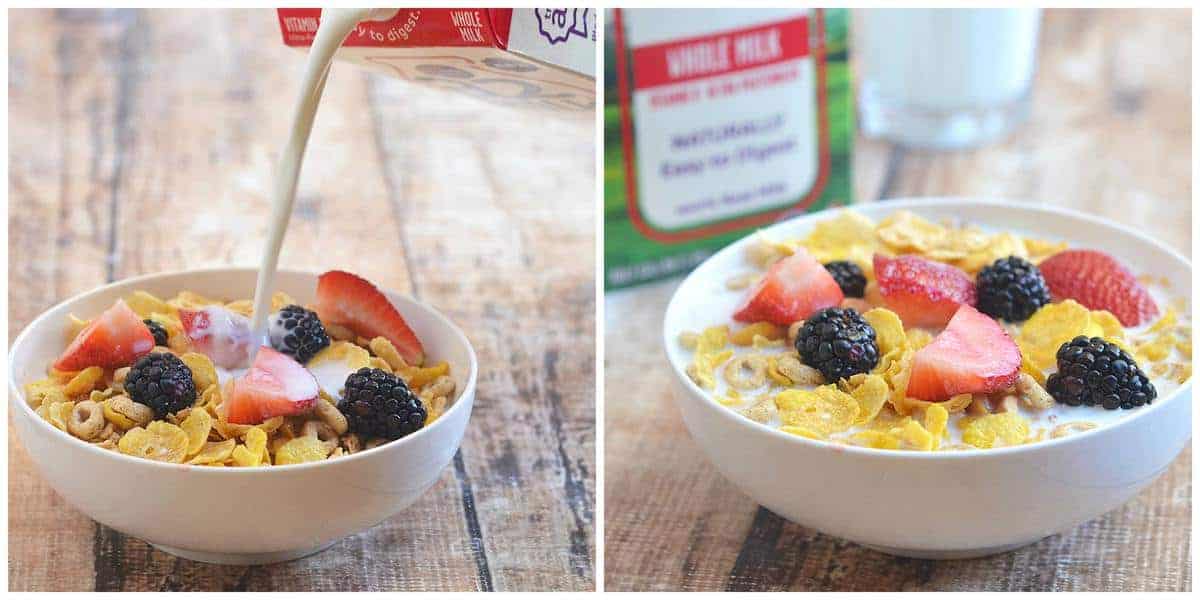 Drinking milk is such a big part of my daily diet that it's hard for me to give it up entirely. I've tried soy or nut-based milk alternatives but they just don't taste the same. Thank goodness for a2 Milk®! It's bringing back the pleasure of real and natural milk!
Why is a2 Milk® the better choice? Cows' milk contain only the A2 beta-casein but as cow herds are migrated to the U.S. and are subjected to environmental and dairy farming changes, a new protein variant, A1, started to appear in cow's milk. The body digests this A1 beta-casein differently. It disrupts gastrointestinal function and causes gastrointestinal inflammation which milk drinkers experience as Post-Dairy Digestive Discomfort (PD3).
a2 Milk® has partnered with U.S. family dairy farmers to expand the heirloom a2 herds which naturally produce milk free from the A1 protein. Their farmers are certified in the humane treatment of animals and cows are fed a vegetarian diet as nature intended. They are never given hormones or rBST, and their milk is free from antibiotics, artificial ingredients or additives.
And the best part is, you won't be able to tell the difference! a2 Milk® tastes like real milk because it IS real milk! You get to reap the nutritional goodness and enjoy the rich, creamy flavor of natural milk but without the pain and discomfort.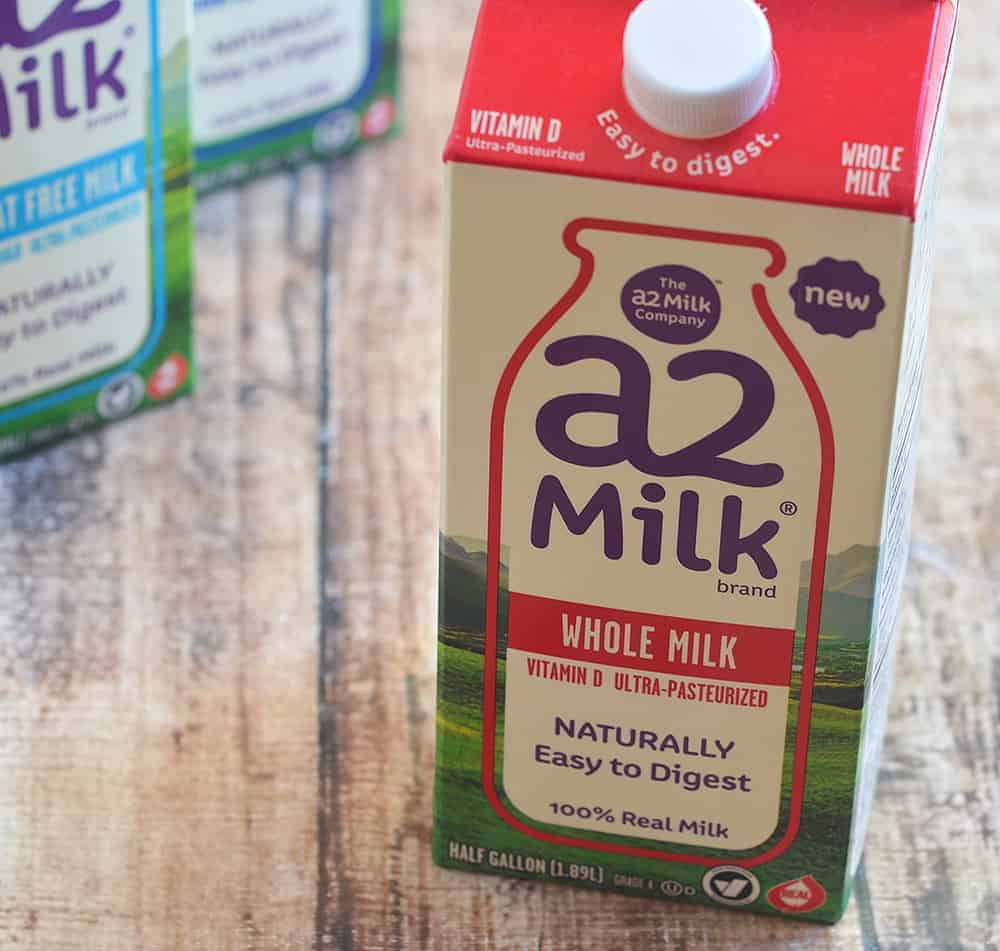 If you suffer from Post-Dairy Digestive Discomfort or just want milk that's naturally easy to digest, give a2 Milk® a try. Enjoy milk again with a2 Milk®! You can easily find whole, low-fat and nonfat varieties at Target Stores in California, Whole Foods in California, as well as some Whole Foods across the country, Publix in Florida, some Sprouts across the country, and other major markets nationwide.
Please share in the comments below how you'll enjoy milk again with a2 Milk® for a chance to win a $100 Visa gift card.
Entry Instructions:
No duplicate comments. You may receive (2) total entries by selecting from the following entry methods:
1. Leave a comment in response to the sweepstakes prompt on this post
2. Tweet (public message) about this promotion; including exactly the following unique term in your tweet message: "#Sweeps" and "#SweepstakesEntry"; and leave the URL to that tweet in a comment on this post
3. Blog about this promotion, including a disclosure that you are receiving a sweepstakes entry in exchange for writing the blog post, and leave the URL to that post in a comment on this post
4. For those with no Twitter or blog, read the official rules to learn about an alternate form of entry.
This giveaway is open to US Residents age 18 or older (or nineteen (19) years of age or older in Alabama and Nebraska). Winners will be selected via random draw, and will be notified by e-mail. The notification email will come directly from BlogHer via the [email protected] email address. You will have 2 business days to respond; otherwise a new winner will be selected.
The Official Rules are available here. This sweepstakes runs from 12/5/2016 – 1/5/2017. Be sure to visit the brand page on SheKnows.com where you can read other bloggers' posts!
Reader Interactions