Horchata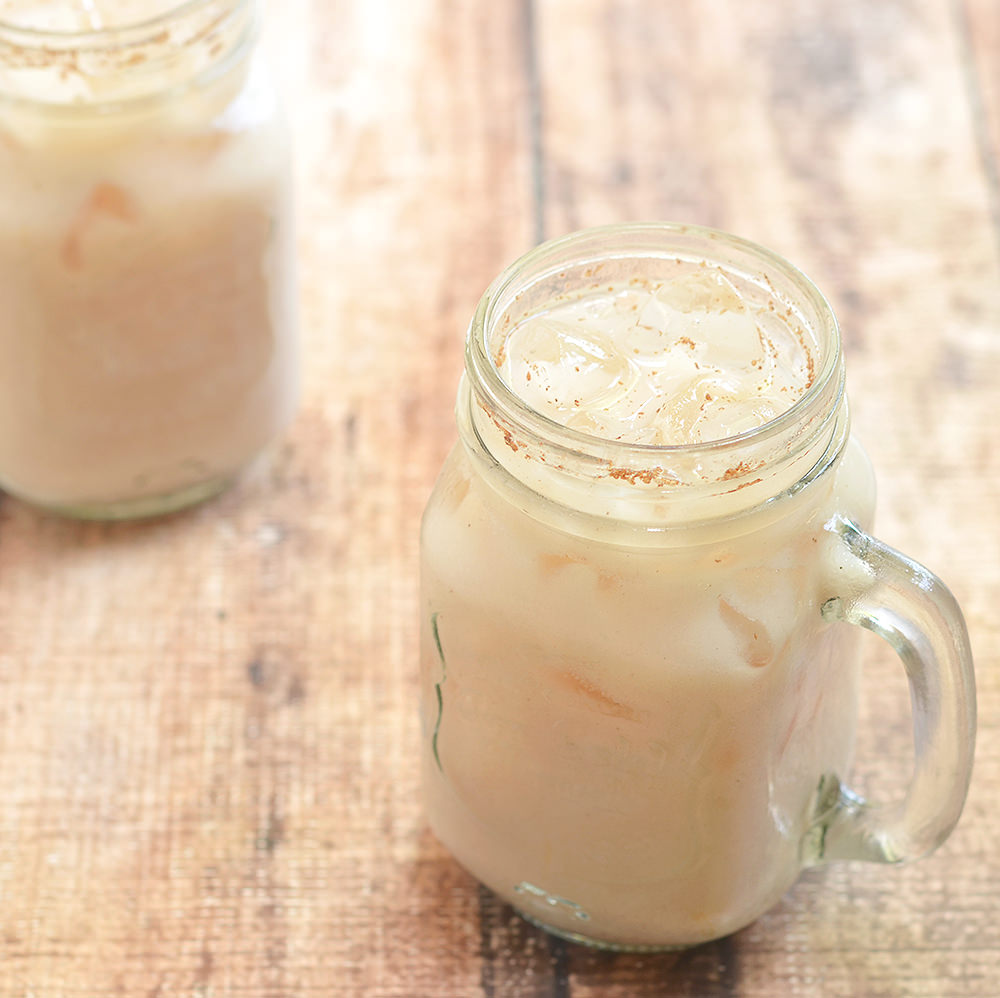 Author:
Lalaine | Kawaling Pinoy
1 cup long grain rice
1 cinnamon stick, broken into pieces
2 liters water
1 (12 ounces) can evaporated milk
1 (14 ounces) can condensed milk
½ cup sugar
1 teaspoon vanilla extract
ground cinnamon to taste, optional
In bowl, combine rice, cinnamon stick and 1 liter of the water. Cover and refrigerate for at least 6 hours or overnight for best results.
In a blender, place soaked rice, cinnamon and the soaking water. Blend for about 2 to 3 minutes or until mixture is smooth. Using a fine mesh sieve, strain liquid mixture into a large pitcher.
Add remaining 1 liter of water, evaporated milk, condensed milk, sugar and vanilla extract. Stir well until well-combined and sugar is dissolved. Serve horchata over ice and sprinkle with ground cinnamon, if desired.