Guys, it's that time of the month again and I can't be more excited! So many things afoot at Kawaling Pinoy headquarters AKA my kitchen. But first, let me ask you: what can I do to drum up excitement for our monthly giveaways? I thought I set up these giveaways to be the easiest ever and I do try to offer prize items I personally would love to receive yet I am seeing more of a decrease on the number of entries each month. Any suggestions or feedback very welcomed and greatly appreciated. 🙂
THE TRAFFIC

I did see a slight increase in traffic this October from the previous month. 1.43% more in unique visits and 3.61% in pageviews are not significant leaps but considering I don't do a very good job promoting my content, I am very pleased with this upward trend. Like they say, what you get is what you put in.
I've been hellbent on improving my Pinterest reach last month and even subscribed to a pin scheduling tool called Boardbooster to strategically share my content. Unfortunately, I am not seeing my recipes getting pinned past the cursory 50 or so. Dinuguan, dinakdakan and most of our ethnic recipes just don't do well on this social network. I wonder why, haha. Still, Pinterest does bring a steady 200 to 300 visits a day and is definitely worth the effort.
I am slowly going through my most popular recipes, adding related posts. Hopefully, this will encourage readers to view more recipes and stay longer on the site.
I've been working on seasonal recipes these past weeks to meet the demands of the upcoming Christmas and New Year festivities. As I've mentioned here, I am hoping the holidays will catapult the blog pass the one million pageviews a month mark. #allfingersandtoescrossed
THE MONEY MATTERS
Blogher-$3364.71
The Blogger Network-$1348.64
Swoop Publishing-$67.29
Chicory App-$42.65
Amazon-$5.72
Total: $4829.01
The bulk of my income comes from banner ads. I honestly hate how my blog looks like an over-the-top Christmas tree with all the ads popping here and there. I'd like to focus on sponsored posts and affiliate marketing as additional income streams to eventually, at the very least, limit the number of banner ads on Kawaling Pinoy.
Blogher revenue reports are usually available about two weeks after the close of the month. When I saw the amount, my first thought was, this must be an error. I logged off and logged back in. I checked and checked and checked again. I couldn't believe it! I've always been open about wanting to blog full time and I can't possibly define the joy I feel in knowing I am so close to making that dream happen. How blessed I feel to have the cooking blogs I launched almost three years ago primarily as a hobby grow into a legitimate business. As always, I am grateful for all your likes, comments, shares, visits and support of Kawaling Pinoy. Thank you for walking this journey with me.
WHY DO I SHARE THESE REPORTS?
Discipline and organization have never been strong suits of mine. I am hoping my posting these reports monthly will give me some sort of accountability and a concrete picture of what I want to accomplish. I am also hoping the little things I am learning will be of good use to my fellow bloggers and serve as inspiration to our kababayans who are thinking of starting their own blogs but are hesitant about making the jump. It's time to live your passion-to do something you're pumped up about and enjoy. Instead of just earning a living doing something you tolerate, harness your passion and do something great.
LAST MONTH'S GIVEAWAY WINNER:
#29 Pamela Laig
Congratulations to our NuWave Oven Pro Plus winner and thank you everyone for joining!
THIS MONTH'S GIVEAWAY: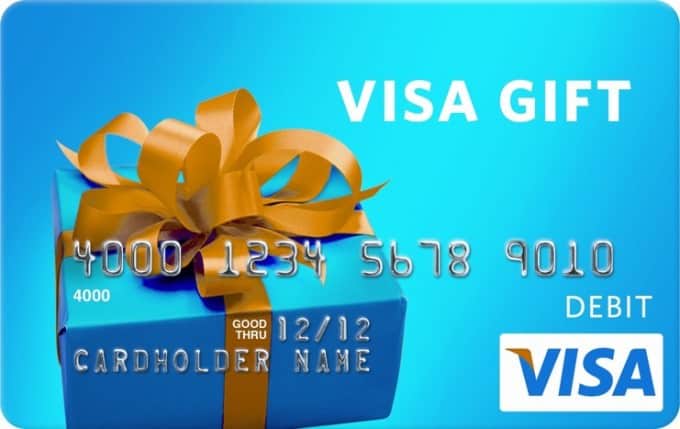 Giveaway Rules:
We are drawing one (1) winner and for the giveaway prize, the winner will receive a $200 Visa Gift Card. If winner is from the Philippines or other countries other than U.S., the winner will receive $200 sent via Xoom Remittance or Paypal. Please note that Kawaling Pinoy giveaways are wholly supported by me and I do not receive any compensation for the products I present as prizes.
To enter, leave a comment below: What dish do you traditionally serve on Noche Buena?
Giveaway ends 11 PM Pacific Time on Wednesday, December 16, 2015. The winner will be selected via Random.org. The winner will be notified via email and will be announced here by Friday, December 18, 2015. The winner must respond within 48 hours or an alternate winner will be selected. No purchase necessary to enter or win.
Giveaway is open to residents of all countries and who are 18 years of age or over at time of entry. Kawaling Pinoy assumes no responsibility for late or misdirected entries due to SPAM, technological, or e-mail filtering issues.