It's that time of the month again! If you're new to Kawaling Pinoy, let me tell you what these monthly reports are about. Every month (since 2013!), I hold a giveaway as my way of thanking you for your continued support of Kawaling Pinoy. Along with the giveaways, I also post a summary of how Kawaling Pinoy is doing in terms of traffic and income. From a simple weekend hobby, blogging has become a rewarding career for me and you can read more about my journey here.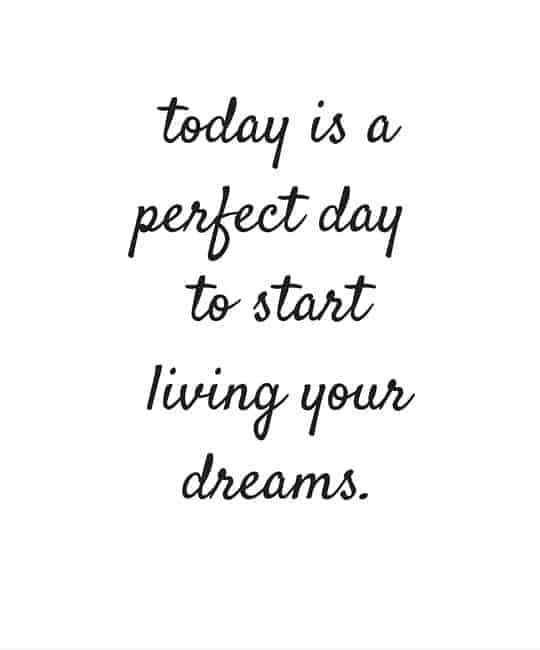 Since I started sharing these monthly income reports, I've received emails from readers asking me for tips about blogging and how to turn it into a full time career. My answers were mostly the generic "get a domain, make sure to self-host, focus on SEO, be active on social media", and then I realized, there are only three points of advice that matter.
First, just do it! Do it NOW! Don't procrastinate. If you're going to wait until you're ready, it will never get done. Whether it's blogging, owning a business, finishing school, and whatever else you have on your bucket list, it's just a daydream until you decide to make it your life.
Second, blogging, or everything else in life for that matter, is not about doing things perfectly the first time. It's about showing up and doing the grind day after day. It's all about honing your craft and the continuous pursuit of learning.
And lastly, blogging is a not a quick-rich scheme. I am, in many ways, fortunate that this blog I started primarily as a hobby flourished to a point where I could quit my regular job and do it full time. But my whole journey was not a quick walk in the park. It took three years of working long hours and vigorously churning content before I could do the full leap. And the honest truth is, I enjoyed working on Kawaling Pinoy just as much as when it was making barely enough for a pack of gum as now that it's my source of livelihood.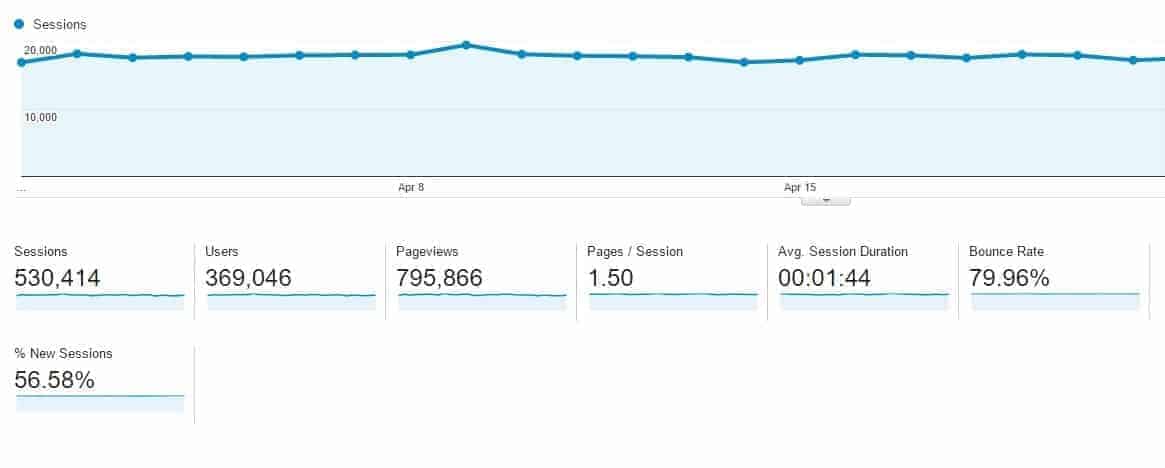 THE TRAFFIC
April traffic, in one word, was HORRIBLE. There was a drop of almost 100,000 pageviews from the previous month and if this was my first year of blogging, I would have gone bonkers! But since it's my third year and have seen past years' trends, I am a little calmer about the huge dip. You see, my yearly traffic always shows a decrease in April and May, which happen to be the summer months in the Philippines. Who wants to be cooped up in the house, cooking in the sordid heat, when they could be out and about, right? Now that the kids are back to school, I am hoping traffic would start picking up, reaching all time highs at the last quarter of the year (holidays!). #fingersandtoescrossed
THE MONEY MATTERS
The Blogger Network-$2406.46
Blogher-$2,312.71
Chicory App-$125.63
Swoop Publishing-$64.58
Amazon-$0.69
Total: $4910.07
As ad earnings are heavily dependent on traffic, income for April took a nosedive as well. The almost 100, 000 drop in pageviews meant about $900 less from what March brought in. Again, if this was my first year of blogging, the major dip would have given me a major MI, especially now that I am now blogging full time and no longer have the cushion of my previous job. But since I've seen income vary from one month to the next these last three years, I realized blogging for a living does require better money management. I should learn how to squirrel away my nuts when they are plentiful, to tide me over during leaner times.
As you can see, Amazon has, albeit minute, joined Kawaling Pinoy's income streams. At sixty nine cents for the whole month, this affiliate program doesn't seem to be worth the effort but, in fact, a good number of bloggers do make a healthy living from affiliate sales. I haven't really worked Amazon to its full potential because, although it's tempting to bombard you with affiliate links, I want to promote only products I really believe in, have personally tried, and can recommend in good conscience.
The Expenses
Food Cost-$460
Nikon Camera Giveaway-$160
Wpopt (Hosting and Support)-$138
Virtual Assistant-$100
Aweber Email Marketing-$69
Boardbooster-$20
Adobe Creative Cloud-$9.99
Tailwind-$9.99
Total: $946.98
THE RECIPES
Minced Chicken in Lettuce Cups
Crispy Fried Smelt Fish
Corned Beef Spaghetti
Banana-wrapped Salay Salay Fish
Chicken Binakol
Salted Egg Shrimps
Tamarind Drink
Mango Bread Loaf
Cucumber Lime Smoothie
Puto Maya at Sikwate
Ten recipes! I am still quite away from my goal of posting recipes on a daily basis but better than the last couple of months. My favorite recipe for April was the Chicken binakol and judging from the number of social shares, you guys seem to like it just as much.
WHY DO I SHARE THESE REPORTS?
Discipline and organization have never been strong suits of mine. I am hoping my posting these reports monthly will give me some sort of accountability and a concrete picture of what I want to accomplish. I am also hoping the little things I am learning will be of good use to my fellow bloggers and serve as inspiration to our kababayans who are thinking of starting their own blogs but are hesitant about making the jump. It's time to live your passion-to do something you're pumped up about and enjoy. Instead of just earning a living doing something you tolerate, harness your passion and do something great.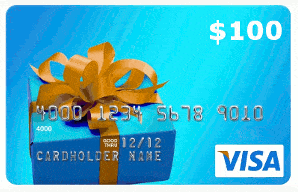 Our last month's Giveaway is:
#1 J. Burke
Giveaway Rules:
We are drawing

one (1) winner

and for the giveaway prize, the winner will receive a

$100 Visa Gift Card

. If winner is outside of the U.S., $100 will be sent via Paypal. Please note that Kawaling Pinoy giveaways are wholly supported by me and I do not receive any compensation for the products I present as prizes.
To enter, leave a comment below: "Do I talk/write too much? Do you enjoy reading my little stories or you'd rather I went straight to the recipe?"
Giveaway ends

11 PM Pacific Time on Wednesday, June 29, 2016.

The winner will be selected via Random.org. The winner will be notified via email and will be announced here on or after Friday, June 30, 2016. The winner must respond within 48 hours or an alternate winner will be selected. No purchase necessary to enter or win.
Giveaway is open to residents of all countries and who are 18 years of age or over at time of entry. Kawaling Pinoy assumes no responsibility for late or misdirected entries due to SPAM, technological, or e-mail filtering issues.
Hungry for More? Subscribe for FREE to Kawaling Pinoy's Newsletter today and Get a FREE Cookbook!!