Oh my, am I so late with this monthly giveaway! This was supposed to be up at the end of July and we're already way into August! Please forgive me. Last month got pretty hectic, I was very busy…having fun!
Yes, fun! You see, July 27 was my birthday and the 30th was G's. As July was both our birth month, we enjoyed a few getaways and get-togethers to celebrate. We went on a three-day trip to Las Vegas last week and also had a simple party for him at home. I guess after plenty of R & R and lounging around, it was kind of hard to jump back into the swing of things and get back to work. But yay, I am here now. And with a spanking new giveaway to boot! 🙂
THE TRAFFIC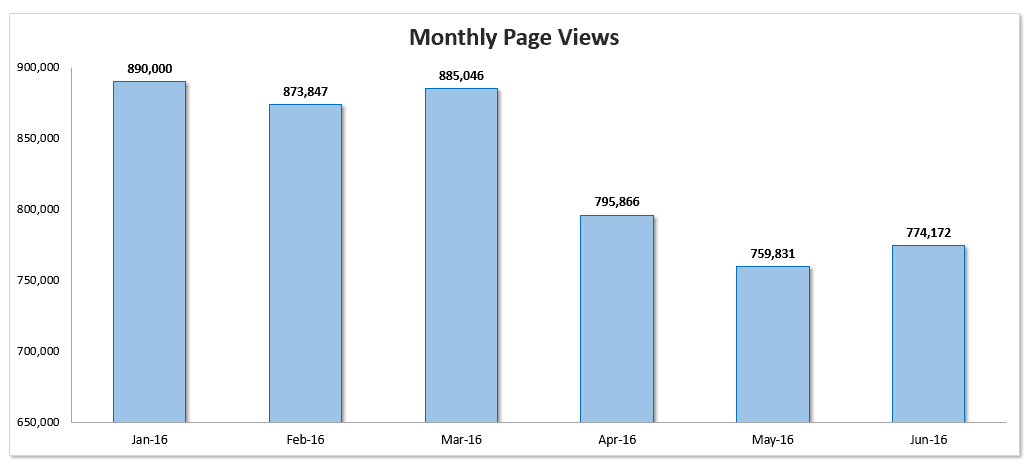 Traffic in the first weeks of June was as dismal as May's. Regardless of all my promotional efforts and being all over the place sharing on Facebook groups and participating in social threads, I couldn't seem to control the downward spiral. I was seriously getting antsy!
But out of nowhere, traffic just suddenly and significantly picked up in the last week of June. From the low 20, 000's, it just shot up to about 30,000-35,000 average daily! And better yet, the increased traffic kept full steam throughout July, resulting to a total of 1 million pageviews in one month! I am so excited about this tremendous growth and I'll delve more into it later in the month when I do July reporting. For now, thank you. As always, I am grateful for all your support of Kawaling Pinoy.
THE MONEY MATTERS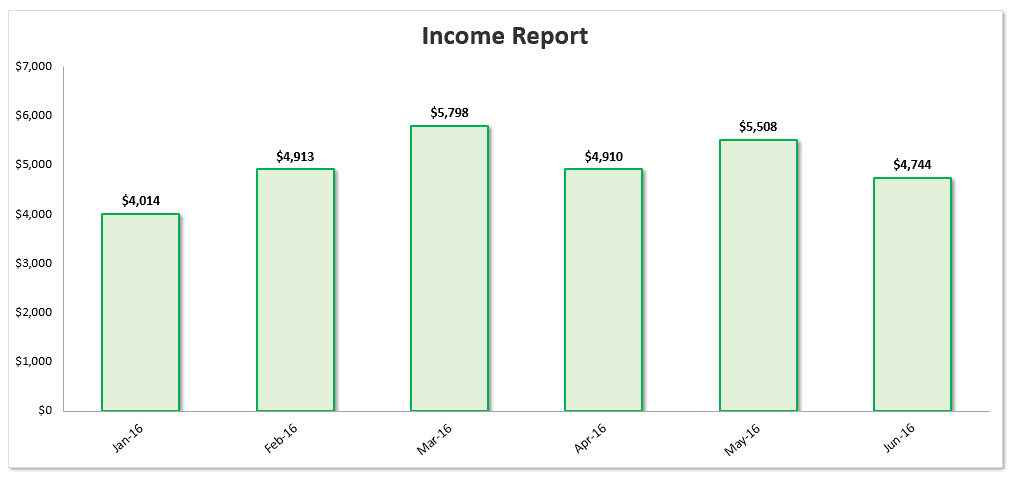 Although traffic slightly improved from May to June, there was a decrease of 13% in monthly revenue. This is partly due to seasonal swings in display advertising but primarily because I didn't have any sponsored posts for June.
Sponsored post is an income stream I've been pursuing more actively the past couple of months. The bulk of Kawaling Pinoy's revenue is from display advertising due to its current level of traffic but for a smaller site like my Onion Rings and Things which tethers around 100K pageviews a month, sponsored posts are a great way to boost revenue.
Rates for these sponsored posts vary depending on many factors such as demographics, traffic, and niche but from my experience, a less-trafficked site like Onion Rings and Things averages about $200 to $400 range per post while Kawaling Pinoy which currently sits at about 1 million pageviews is at upwards of $600 per sponsored post.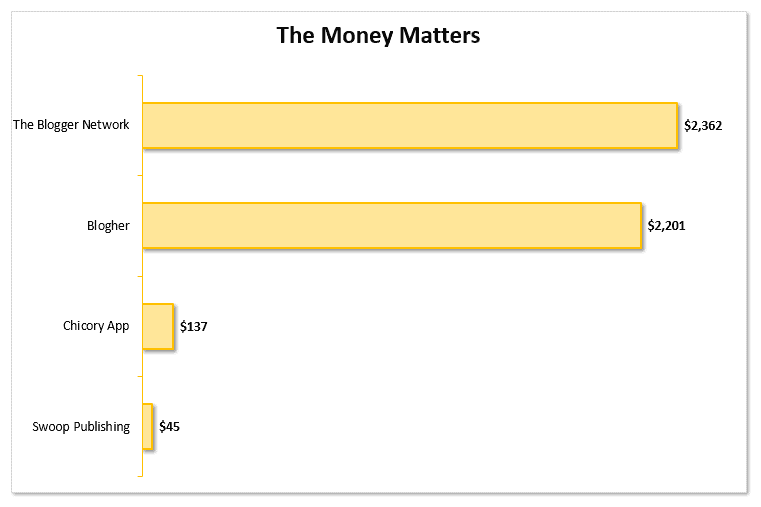 The two sponsored posts I've done so far on Kawaling Pinoy were via my partnership with Mom it Forward and I do have one scheduled in September through Ahalogy. I've also worked with Izea, Social Fabric, Linqia and Mode Media for the ones I've done on Onion Rings and Things.
If you'd like to pursue this income stream for your blog, here are a few more companies I've heard of but have not personally worked with:
Pollinate
PRIMP (for Beauty and Fashion)
Weave Media
THE EXPENSES
I will be dropping this section starting this month because I realized it wouldn't be accurate to include these monthly expenses as the food, VA support, web hosting and social tools I spend on are not only used for Kawaling Pinoy but for BOTH my blogs.
WHY DO I SHARE THESE REPORTS?
Discipline and organization have never been strong suits of mine. I am hoping my posting these reports monthly will give me some sort of accountability and a concrete picture of what I want to accomplish. I am also hoping the little things I am learning will be of good use to my fellow bloggers and serve as an inspiration to our kababayans who are thinking of starting their own blogs but are hesitant about making the jump. It's time to live your passion, to do something you're pumped up about and enjoy. Instead of just earning a living doing something you tolerate, harness your passion and do something great.
Our Last Month's Samsung Galaxy Tablet Winner is:
#50 Harvey Joel V. Caceres
Giveaway Rules:
We are drawing

one (1) winner

and for the giveaway prize, the winner will receive a $100 Visa Gift Card. If the winner is outside of the U.S., $100 cash will be sent via Paypal. Please note that Kawaling Pinoy giveaways are wholly supported by me and I do not receive any compensation for the products I present as prizes.
To enter, leave a comment below: "What food do you serve on Christmas Day?"
Giveaway ends

11 PM Pacific Time on Friday, August 26, 2016.

The winner will be selected via Random.org. The winner will be notified via email and will be announced here on or after Wednesday, August 31, 2016. The winner must respond within 48 hours or an alternate winner will be selected. No purchase necessary to enter or win.
Giveaway is open to residents of all countries and who are 18 years of age or over at the time of entry. Kawaling Pinoy assumes no responsibility for late or misdirected entries due to SPAM, technological, or e-mail filtering issues.